If you work at a desk looking at a computer, the quality of the screen you continuously stare at will matter. From cathode-ray tubes to now being equipped with LCDs and LEDs, computer monitor displays have come a long way.
The projector has also had a similar progression. Projectors are no longer identified with those pixelated visuals. High-resolution projectors, such as the 4K ones, are slowly becoming the standard.
Does that mean a projector could now completely replace a computer monitor? Let's find that out by stacking the two against each other.
The Uses of a Projector and Computer Monitor – An Overview
Before comparing a projector and computer monitor and learning about their relative strengths and weaknesses, let's list the two's general use cases.
Product
Uses
Projector

Watch movies, shows, games, etc., privately or with groups of people indoors or outdoors.
Make business presentations.
Use it as a secondary screen in your work setup.
Work as an inexpensive, interactive whiteboard.
Replicate rock concert-like laser light shows.

Computer Monitor

Work with spreadsheets, word documents, other files, etc.
Work on files for presentation.
Be a part of your multi-monitor setup.
Display the menu in a restaurant.
Watch movies, shows, play games, etc.
Quite clearly, the two share some of their uses. But one could be better than the other at a given task or more, which warrants this comparison.
Projector and Computer Monitor – A Comparison Overview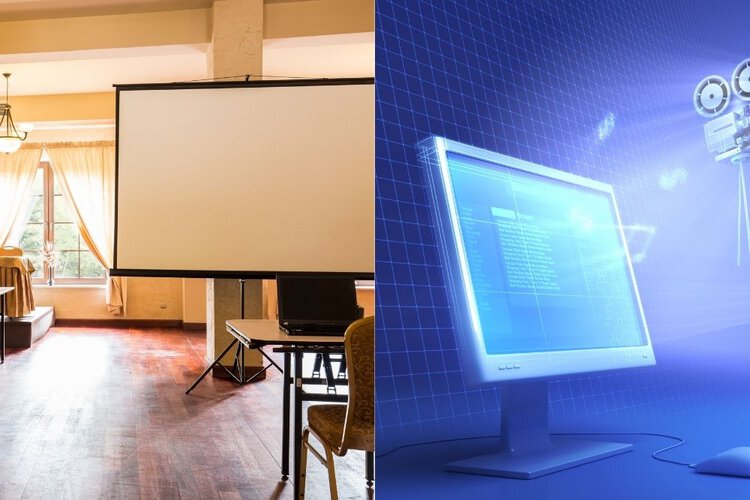 Here is a brief intro to the advantages and drawbacks of the two:
Product
Pros
Cons
Projector Screen

Much bigger screen
Easy to scale
Secondary screen
Space-saving

Screen quality
Ergonomics
Specific ambient lighting requirements

Traditional Monitor

A range of options
Multitasking-friendly
Multiple viewing angles
All-in-one PC

Expensive at the higher end
Comparatively more fragile
May cause eye strain
Let's discuss the pros and cons of the two in detail.
The Advantages of a Projector Screen
As alluded to above, projector screens have been making major inroads in the recent past. Here are some of the benefits of using a projector screen in place of a traditional monitor:
A Much Larger Screen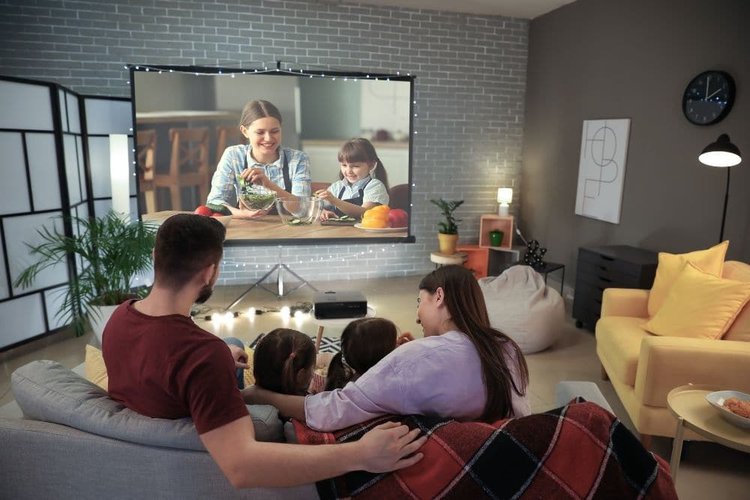 A projector screen can get massive – much bigger than a computer monitor could ever aspire to be.
Though the traditional monitor has been growing in size over the years, it cannot hold a candle to the monstrosity of a projector screen.
In the projector realm, 80 to 100 inches is considered standard. The biggest computer monitors, on the other hand, have not even breached the 50-inch mark. As of March June 2021, the Samsung CHG90 with a 49-inch screen is the largest computer monitor.
The larger projection screen comes in extremely handy if you're in a room making a presentation to multiple people – for instance, a group of students or employees.
Affordable, Easy Scaling
Scaling up a projection or bringing down its size is a swift and straightforward process.
There's no such flexibility with a standard computer monitor, however. If you've got a 32-inch computer screen, you're stuck with it. You cannot make it bigger or smaller. You'll have to buy a replacement monitor.
With a projector, a much bigger screen than traditional computers is not just possible, but it will also cost no extra money.
Saves Space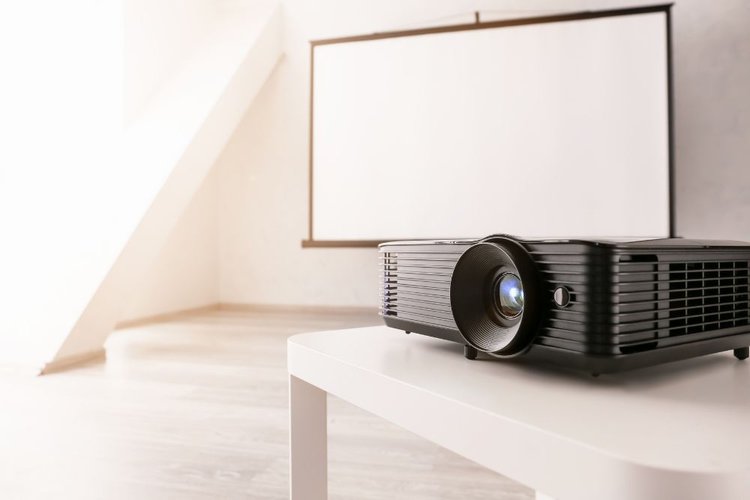 A projector occupies a lot lesser space than a traditional computer monitor. And the bigger the screen size, the more significant the potential space savings. Imagine fitting in a 49-inch monitor in a space that's already too cramped for a 32-inch monitor.
A large-screen computer monitor may have a thinner profile, but you'll need a dedicated table to lay it on.
Because a projector is much smaller and portable, you may take it off a table or stand after use and store it discreetly.
You cannot hide a computer monitor, let alone shifting it to some other place after every work session.
Though you can mount a computer monitor to a wall, that is not how it usually gets set up.
Works as a Secondary Screen
Though not a "benefit" per se, you can use the projector screen as your secondary display.
The setup will let you stretch or duplicate your main computer display onto a vast canvas.
Again, you may buy a secondary monitor and pair it with your existing device. But that will be pricey.
Not to mention, the bigger the computer monitor, the higher the price.
Disadvantages of Using a Projector Screen
If you'd like to connect your projector screen to your computer, go ahead and do so. But you may want to learn the negatives attached to that before taking the plunge.
Here are factors preventing a projector screen from becoming "de facto" computer monitors:
"Surface-Level" Issues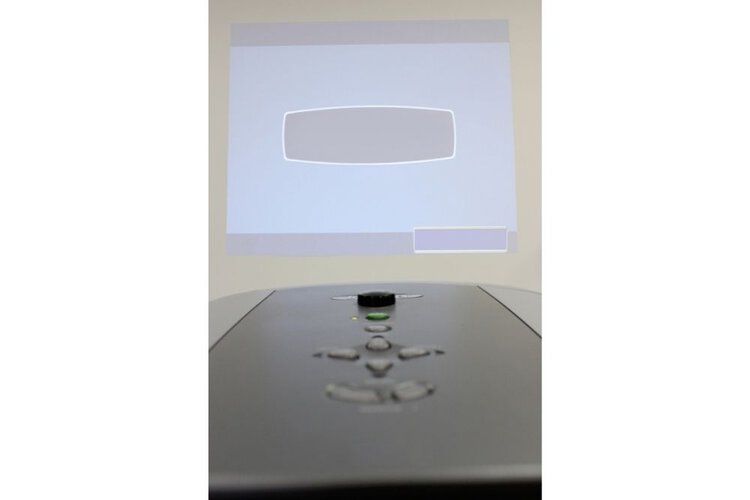 You can pair your projector with a wall, screen, or even a cloth. The projector will work fine regardless, but then there could be legibility concerns.
The visuals may look grainy when paired with an "untreated" wall or a hard surface not prepped up for projection.
Screen clarity is paramount during tasks, such as reading or writing texts, working with spreadsheets, etc.
And if the screen or wall is shiny, the images may be reflective. If you like the matte computer monitor displays, this could also be a hindrance.
Fan Noise from the Projector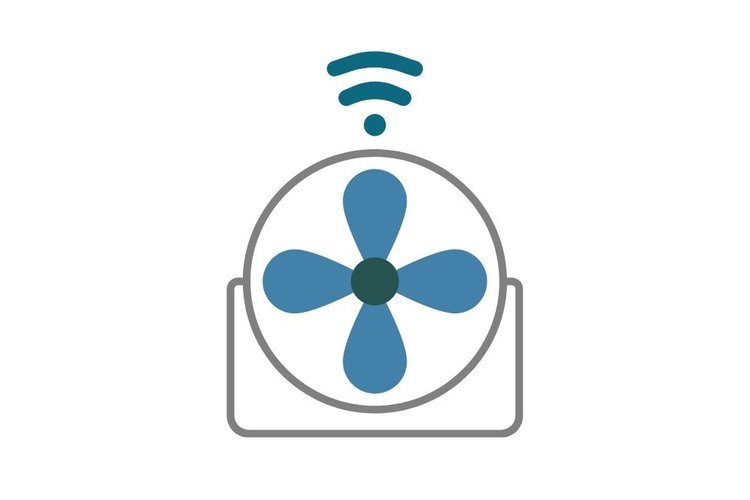 Computer fans usually kick in and make noise under heavy load. But regular tasks such as spreadsheet work, web browsing, watching videos, etc., don't tax the device too much.
On the other hand, a projector lamp gets warm in no time, and the integrated fan has to assume duty almost right away.
The noise may not be much of an issue for some.
But if you get bothered by those meek fan noises your laptop makes while you try to focus on the task at hand, you're likely to get annoyed.
Ergonomics
The Wall Street Journal did an excellent video explaining the correct desk set up some time ago. If you haven't watched the video yet, here it is:
Ergonomics Expert Explains How to Set Up Your Desk | WSJ Pro Tip
With a traditional computer and desk, getting the ergonomics above right should be pretty straightforward. In the case of a projector, things could be tricky.
If the projector screen is big or at an elevated angle, you'll eventually experience some form of neck pain.
Getting the angle right could entail some work, even if you scale down the screen.
Requires Specific Ambient Lighting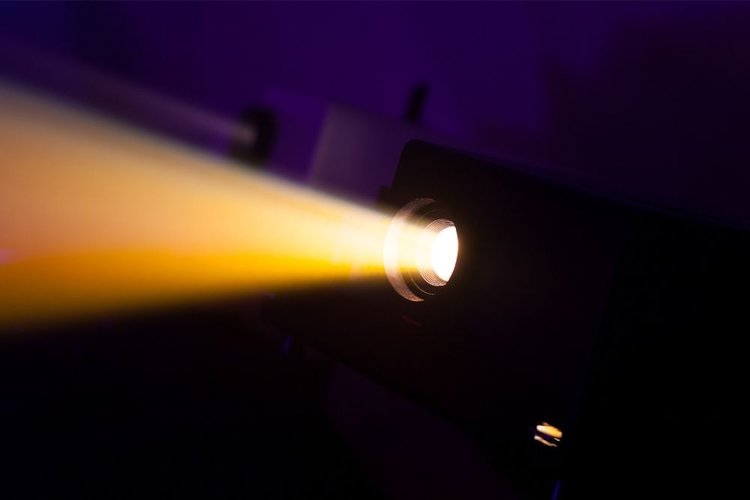 It's no secret that a projector works best in specific lighting conditions. Only a handful of projectors manage to perform in variable or brightly lit conditions.
Generally, when artificial lights in the room are turned on or the windows allow the sun to shine through, reading text on the projector screen will become nearly impossible.
On the other end, if all lights are turned off and you block out daylight completely, the screen will turn bright to a fault.
Though you could adjust the luminosity, gawking at a screen when the surroundings are entirely dark is not good for your eyes.
The Benefits of a Computer Monitor
Traditional computer monitors have evolved over the years and are only getting better with each passing generation. Here are some of the positives that justify their ubiquity:
Options Galore
A computer monitor offers choices regarding their size, price, colors, form factors, etc.
Indeed, a computer monitor cannot get as massive as a projector screen (at least in the foreseeable future). But not everyone needs a gigantic screen. Most do not.
When talking about curved monitors, they help when playing games on a widescreen monitor or having multiple applications opened. A curved screen will naturally fall within your peripheral vision, making it much easier to focus on different elements.
To achieve similar curvatures with a projector, you'll have to look for a screen or wall with the "curves". There may be a few arched screens out there, but they may not pair well with all projectors.
Even if they do, the results won't be great or on par with curved monitors.
Stretches the Horizontal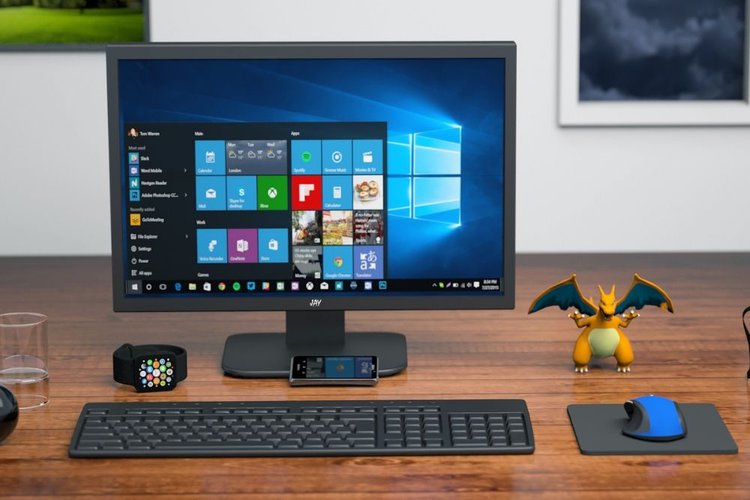 A wider computer screen is more beneficial for productivity or personal use than one that elongates from all sides.
Though you can set projector screens to the 16:9 ratio, pretty much none extend horizontally as standalone computer monitors do, such as this 21:9 LG 29WN600-W 29-inch monitor .
The standard and most likely the only aspect ratios you get with a projector are 4:3, 16:10, and 16:9.
Those who like to have multiple windows open in their screens at a time will appreciate a widescreen monitor's 21:9 aspect ratio the most. The increased width helps compare two or more individual files with ease.
The wide aspect ratio negates the need to position two monitors adjacently.
Adjustable Viewing Angles
You can change the orientation or viewing angle of your computer monitor.
Though standalone monitors are not capable of the 360 or even the 180-degree sleight laptops are usually able to exhibit, monitors could be tilted back, front, or sideways quite effortlessly.
On a dedicated stand, monitors also slide up and down. If the center portion of the monitor is not on the same plane as your eyes, the sliding functionality helps set things right.
An All-in-One (AIO) Computer
If you like a minimal desktop setup, an all-in-one PC can afford you that.
The setup is just the monitor (which packs in the computing guts), a keyboard, and a mouse. The new is a case in point.
What that means is you don't need a computer in its discrete case, which could be bulky and obtrusive if the space underneath and above the desk is limited.
Projectors with integrated computers do exist, but those are few and far between. Not to mention, they are not comparable to the computing prowess and functionalities of an AIO.
The Downsides of a Computer Monitor
The following are some of the drawbacks of computer monitors:
Monitors Get Expensive as You Upgrade
Computer monitors are available at different price points. If your budget is limited, you could find a relatively inexpensive model.
But if you're looking for a competent monitor with excellent color accuracy, a bright 4K/2K panel, modern design, etc., you'll have to shell out some serious cash.
While you can choose not to buy the latest and greatest, people tend to gravitate toward the newest tech more than they imagine.
Relatively Fragile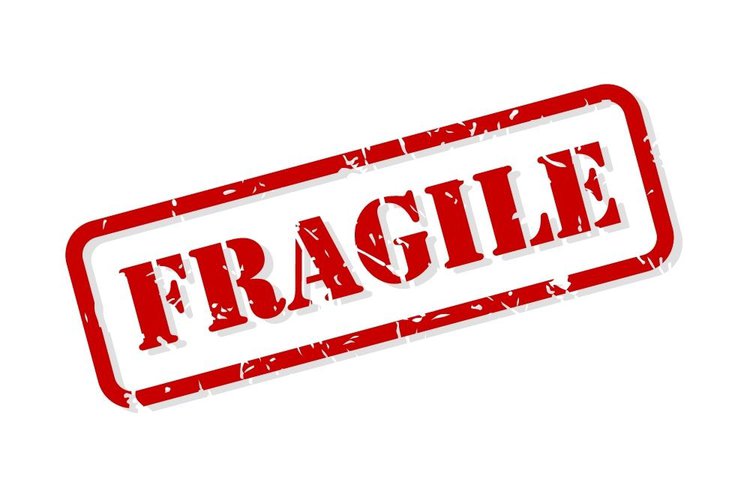 With computer monitors becoming sleeker, they are also becoming increasingly delicate.
That doesn't imply yesteryear monitors were durability champs. But they at least had some material (in the form of a rear protrusion and large bezels) protecting the screen and other components.
Modern-day monitors are pretty much all screen, from the front (at least). And this lack of any genuine bezels renders current computer monitors extremely vulnerable to scratches, dings, and cracks.
May Cause Eye Strain
Computer monitors have improved vastly in the technologies they employ to cast images on the screen.
Back in the day, cathode ray tubes were used, and those were guilty of emitting harmful radiation.
The much flatter monitors of the modern era do not emit the harmful radiation commonly linked with uranium and other radioactive materials. However, long-term exposure to the newest LCD screens could be damaging.
Some folks on the Internet claim to have solved their eye problems by replacing their computer monitors with projector screens. While that may be true, it's advised you take that piece of information with a healthy dose of salt.
Conclusion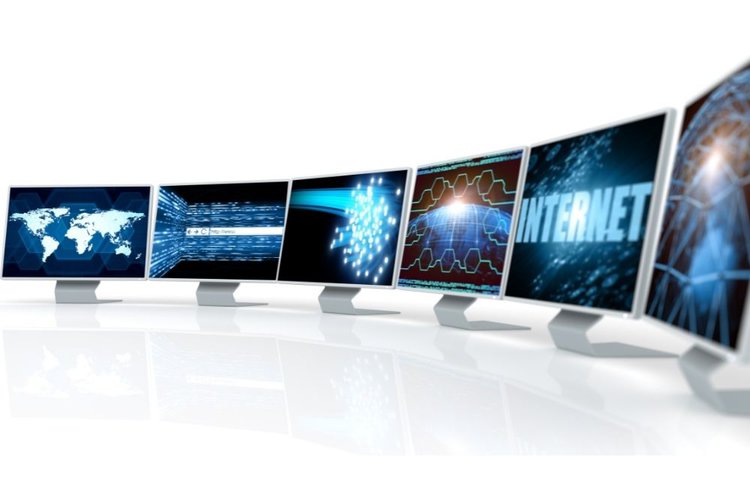 You can use a projector in place of a computer monitor. But the transition won't be smooth, especially if you've grown accustomed to traditional computer screens.
If you have no solid reason to use a projector as your computer screen, don't jump ship yet. But you can certainly try.
As mentioned above, use the projector screen as your alternate display. And if you like what you see or the projector fits well in your daily workflow, think about making a complete shift only then.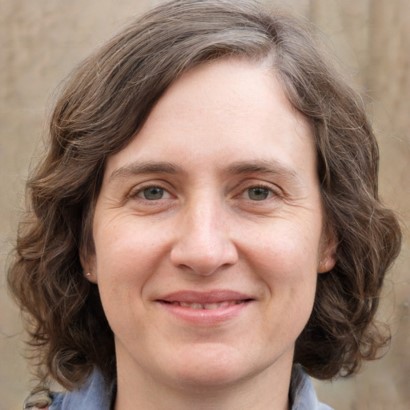 Catherine Tramell has been covering technology as a freelance writer for over a decade. She has been writing for Pointer Clicker for over a year, further expanding her expertise as a tech columnist. Catherine likes spending time with her family and friends and her pastimes are reading books and news articles.