Projectors are fantastic. You can watch your favorite movies, video stream a series of pictures you took the day before, or even browse your favorite apps. But can you connect your hard drive to your projector USB?
The exciting thing is that you can connect your computer via Bluetooth, USB, or HDMI to watch or stream what you wish on your projector. So connecting to a hard drive via USB should be just as simple, right?
Well, today, we're going to unravel this question, so all cards are left on the table.
Read on to get the answer to your question.
Can I Connect My Hard Drive to My Projector USB?
The good thing is that, yes, you can connect your hard drive to your projector's USB. This is great news because now you can grab that external hard drive that contains thousands of movies and watch them freely on your projector.
Now, we should talk about specifics. Companies like Epson allow you to connect to any external device, like a USB flash drive, Smartphones, USB memory card readers, and USB hard drives.
However, they also have several requirements for it to work seamlessly.
You must have:
A USB hard drive is classified as a USB Mass Storage.
The external hard drive must be formatted FAT or FAT32
The USB hard drive must have its own power supply, not a bus-powered hard drive.
If any of the above are not met, your hard drive will fail to pair, even if you're using a USB to plug into it.
As a side note, a bus-powered USB hard drive is a drive that powers upon connecting it with another, or bigger electronic, like a projector. If this is the type of hard drive you have, it will not work with Epson.
Your hard drive must also not have multiple partitions, or it will not function.
As you can see, it can be a little intimidating when trying to connect your hard drive to your projector. However, not all manufacturers are this rigid.
So, if some brands, like Epson, make it this complicated to connect your USB hard drive to it, how do you connect to your projector?
How Do I Connect My Hard Drive to My Projector?
Although some companies like Epson make it difficult to connect your hard drive using a USB, other companies are taking all the work out of it so you can enjoy your projector the way it's meant.
If you're using an Epson, you can connect your hard drive using a USB but ensure your hard drive meets all the requirements mentioned above.
If the file formats are not FAT or FAT 32, you can always reformat it, so it works perfectly. But please be aware that reformatting it will cause you to delete everything in your drive including any movies you might have saved.
Although once all the requirements are met, your hard drive should connect easily using that USB.
If we look at other companies that allow for easy connectivity with external hard drives and their projectors, the steps are simple.
For this case, let's look at XGIMI.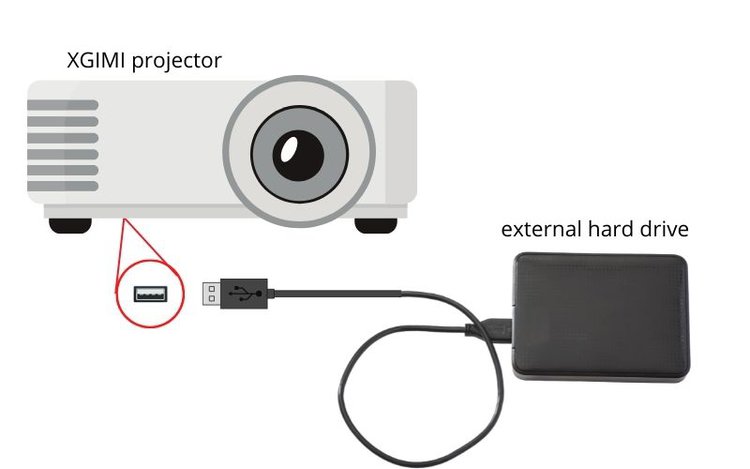 XGIMI allows for simple connectivity with your external hard drives. You can connect them using a USB.
Below are the steps and requirements you should know to connect easily.
Step 1
Get your external hard drive and ensure you have a USB connection that connects to and from your drive to the XGIMI projector.
Step 2
Plug your external hard drive to one end of your USB cord.
Step 3
Connect the other end of the USB cord to your XGIMI projector.
That's it. You're connected.
One thing to keep in mind with XGIMI projectors is that they usually have big storage capacities. So if you want to transfer any files to the projector itself without having to connect to your external hard drive in the future, you'll have the storage to do so.
If you need a video representation on how to do this, check out the following video here. Although it's not an XGIMI, the video walks you through the same steps.
HDMI Home Projector - work with your protable hard disk or usb disk
Some projectors might require additional steps once you've connected your hard drive.
For example, you might have to navigate to your USB settings to locate your external hard drive within the projector's settings.
After that, you'll have to locate your files. This will allow you to play what you need.
A "New" Type of USB Hard Drive
With technology evolving rapidly, it was only a matter of time before we saw the emergence of what we call a USB stick turn into an external hard drive of sorts.
Although it's called a flash drive or USB stick, it is an external hard drive that uses USB to plug into your projector or other computers.
The beauty of a USB stick is that it works without any reformatting issues.
They don't require extra cables. So you eliminate a couple of the steps provided above.
A positive of eliminating the cables is you don't have the same issues an external hard drive would have.
For example, if the USB cord is more than 10 feet (or about three meters) long, it will not work, even if you've connected everything properly and met all of the projector requirements.
USB sticks are so advanced these days that their storage has reached terabyte territory, essentially eliminating "real" external hard drives.
Now, if you have an XGIMI projector, you only require one step to connect it.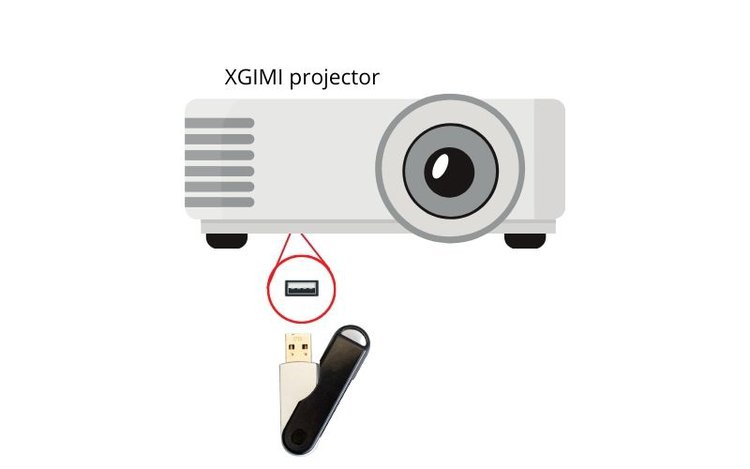 Step 1
Connect your USB stick to your XGIMI projector.
That's it.
How's that for simplicity and compatibility?
Your USB Hard Drive Connected
As you can see, you can connect your hard drive to your projector via USB. It's also easy depending on which brand you have.
We hope you learned the steps on how to connect your hard drive to your projector's USB within this article but also learned that some brands will require your external drive to meet certain requirements.
Do you have a different projector from the ones we mentioned in this article? Let us know your setup in the comments? Is it easy or complex?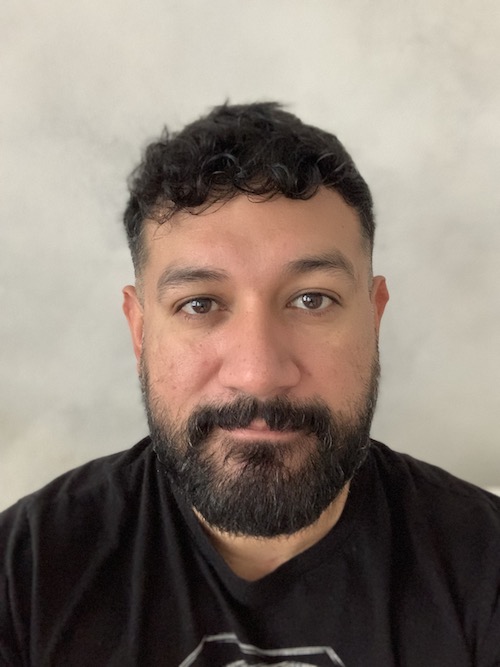 James Quintanilla is a technical copywriter. Although his experience allows him to write on many topics, he loves to focus on tech and travel. As a freelancer, James has worked on projects with Pointer Clicker, Lonely Planet, and the Travel Channel. When he's not writing or planning his next adventure, he's watching a scary movie.