Apple TV allows you to install and browse countless apps, but is there a specific kind of app that it doesn't support?
If you've ever paused your TV show to Google an actor or the year it was made, you've probably noticed that Apple TV doesn't have a browser app. You've searched the app store high and low, but to no avail.
Are you missing something?
Can you browse the internet on an Apple TV? Why not?
What can you do alternatively?
Keep reading to find out!
Can I Browse the Internet With Apple TV?
No, you cannot use a web browser on an Apple TV.
Apple TV does not support a web browser. This means you won't be able to download Google Chrome, Safari, Firefox, etc.
You also won't be able to download any other content stores, like the Google Play Store, and install a web browser that way.
Why Is There No Browser on Apple TV?
Though Apple has yet to release an official statement on why there's no browser on Apple TV, there seem to be a couple of reasons why they decided to not include this feature.
Apple TV was designed to be used as a streaming device, making "dumb" TVs "smarter" and giving users access to Apple TV originals and other content.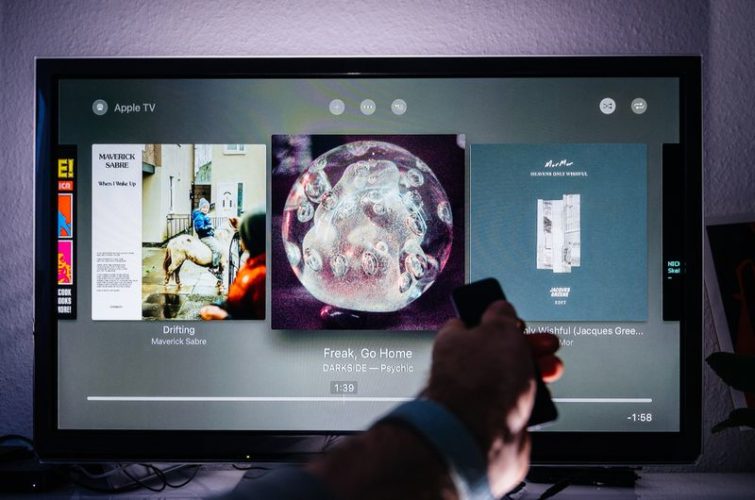 With this in mind, Apple did not create the Apple TV with browsing in mind.
It's also a matter of user experience.
When you Google stuff during a TV show, do you exit the streaming app and open a web browser or do you pull out your phone and search for it there?
If you answered "pull out your phone," then you're in the majority.
Most users don't have the desire to browse the internet on their TV, leading Apple to make the decision to save money and resources by omitting a web browser.
Though you may want to browse the internet on your Apple TV, it's not essential to your Apple TV experience, nor is it a factor that many consumers consider when buying a streaming device.
What Can I Do Alternatively?
There are other ways you can browse the internet on Apple TV.
You may not be able to download a web browser on your Apple TV, but that shouldn't stop you from using search engines on your TV.
Let's learn the different ways you can display web browsers on your TV.
Connect Your iPhone, iPad, or MacBook via AirPlay
If you have an Apple device, you can connect it to your Apple TV using AirPlay.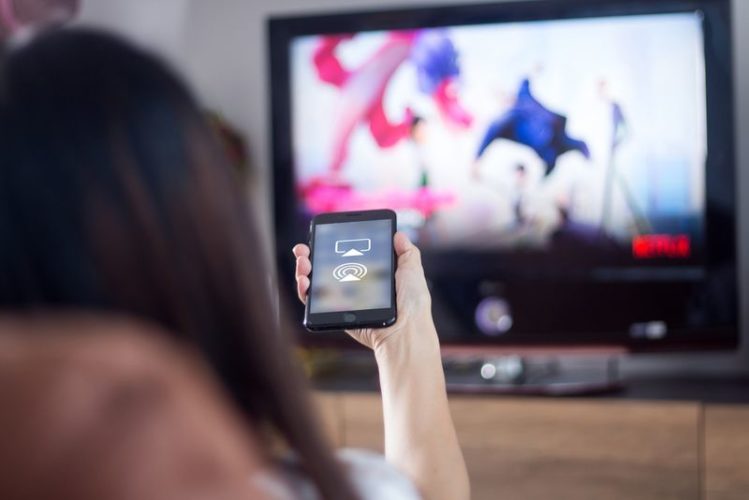 This will mirror your device's entire screen to the TV, allowing you to display search engines, pictures, apps, and so on.
Your iPhone, iPad, or MacBook will need to be connected to the same Wi-Fi network as your Apple TV.
To enable the AirPlay feature on your Apple TV, go to Settings and click AirPlay to toggle it on.
Take note of the Apple TV Name and feel free to change it if desired.
Before connecting your device to Apple TV, you have the option of setting some security controls. Here you can set a passcode or password, ensuring that strangers nearby cannot randomly connect to your Apple TV.
This is a great option if you live in a densely populated area, like in an apartment or dorm building.
Now that AirPlay is turned on, you're ready to connect your Apple device.
On your Apple device, open the Control Center and click on Screen Mirroring, which looks like two overlapping rectangles. Click on your Apple TV's name from the list.
If you have a MacBook, the AirPlay symbol (a triangle and rectangle) should appear in the upper right corner once your device recognizes the Apple TV.
Click on the AirPlay icon and tap on your Apple TV's name.
Now you can wirelessly browse the internet on your Apple TV!
Watch the video below demonstrating how to connect your iPhone to an Apple TV following the steps above.
Apple TV Tips - How to Use AirPlay
Connect Your Device via an HDMI Cable
If you don't have an Apple device or are struggling to connect to Apple TV via AirPlay, consider using a wired connection.
You can connect your laptop, phone, or tablet to your TV using an HDMI cable.
Like AirPlay, this will display your device's screen on your TV.
If your laptop has an HDMI port, use an HDMI cable to connect both devices, like the Amazon Basics High-Speed HDMI Cable .
If your device does not have an HDMI port, use an appropriate adapter or cable, like a Lightning to HDMI adapter , Micro USB to HDMI adapter , or a Mini DisplayPort to HDMI cable .
Plug the cable and adapter, if needed, into your device and TV. Change your TV's input source to the correct HDMI port, and you're all set!
Use the Airbrowser App
Displaying your device's entire screen on your TV can be risky, but luckily there's a way to only mirror your phone's web browser.
Airbrowser connects your iPhone or iPad to your TV using Wi-Fi, similar to how AirPlay works.
You will need to purchase Airbrowser for a very modest fee on the App Store.
In the app, follow the on-screen instructions to connect your phone to the Apple TV. You will need to ensure both devices are connected to the same Wi-Fi and select Screen Mirroring from the Control Panel, clicking on your Apple TV's name when prompted.
Now you will be able to search for content on your phone and display it on your TV!
Wrapping Things Up
No, your Apple TV does not have a web browser, but there are plenty of other ways you can Google stuff on the big screen.
If you have an iPhone/iPad/Macbook you can cast content using AirPlay, or use the AirBrowser app.
Alternatively, you can connect your device using an HDMI cable and an adapter, if needed.
What's your experience browsing the internet on an Apple TV? Let us know in the comments below!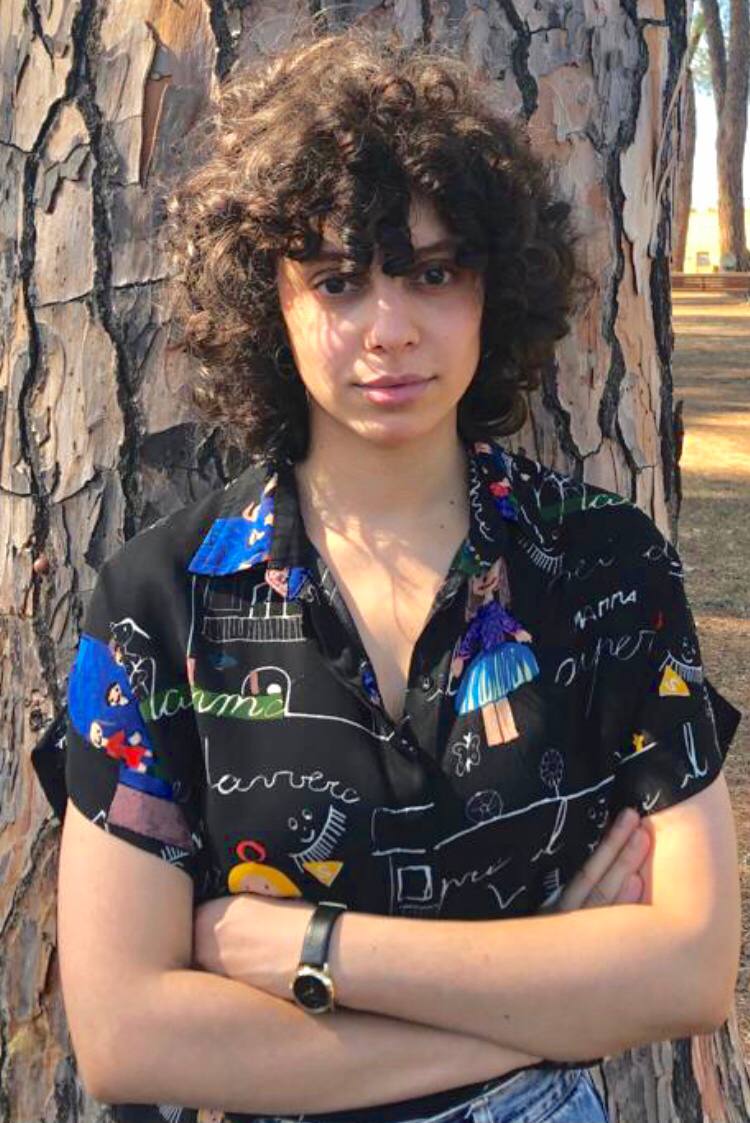 Yesenia Achlim is a technical copywriter and editor with a focus on AV equipment. She aims to break down complicated topics and make technology accessible, no matter your technical expertise. When she's not teaching you how to replace a projector lamp, you can find her reading and baking.