What people commonly refer to as the "blue screen of death" on the Windows operating systems is technically called a fatal system error or a stop error. This happens when a computer's operating system crashes, meaning that it unexpectedly ran into a problem that prevented it from working safely. When this happens, you get a blue screen on the monitor with some text. After this, your computer will restart.
Blue screens can happen because of several reasons, which we'll go through below. Some common causes can be problems with hardware, operating system bugs, and bad drivers.
That said, can HDMI cause a blue screen?
Can HDMI Cables Cause Blue Screens?
Depends.
There could be various reasons you see a blue screen on your computer with the message "HDMI 1 no signal" after you've plugged in the HDMI cable. This could either be due to:
Your computer screen malfunctioning,
A CPU malfunctioning,
A damaged HDMI cable,
A damaged HDMI port, or
The computer is turned off.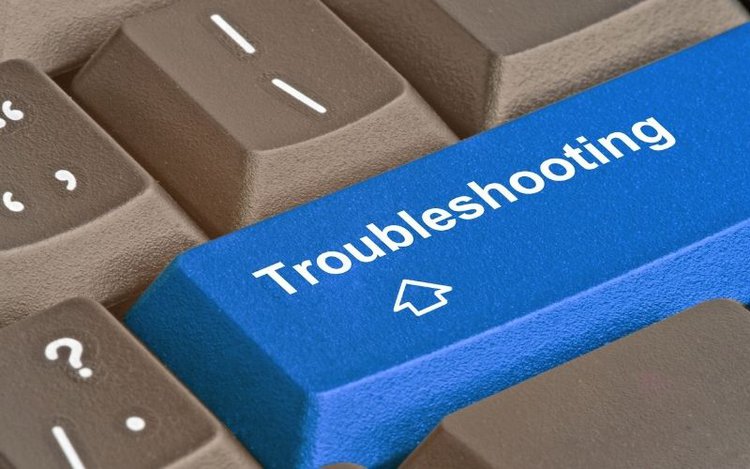 If this happens, start by identifying the source of the problem. Consider following the process mentioned below:
Press the search button or source search. Now, wait a few seconds for an image.
To choose from the list of sources, press the home button and ensure your screen is sourcing data from HDMI 1.
Turn off the projector for a minute, and then turn it back on. Repeat this twice.
If the steps above were unsuccessful, turn off the system for around 15 seconds. Before you turn on the computer again, turn off the computer screen and projector, too.
If you still see a blue screen, try connecting the HDMI cable to a different port on the projector.
Finally, check the projector's indicator lights. They indicate the machine's status and can tell you if there's a problem. If there's a problem, you're going to see a red light flashing.
What Errors will Cause a Blue Screen?
Two major reasons can cause the blue screen error.
Software-related errors
Hardware-related errors
Software-Related Errors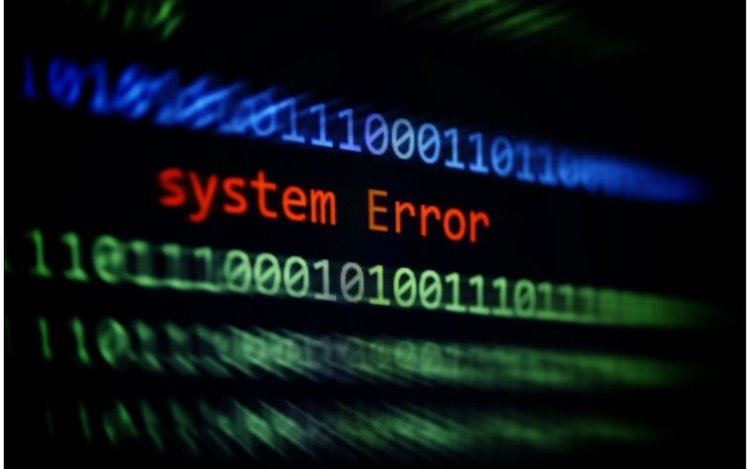 A new program or a driver: Delete any program or driver you may have installed before the blue screen error. Even if you've updated your drivers, you have the option to downgrade and go back to the one that was working fine.
An old program or a driver: On the other hand, old applications and drivers can also cause the blue screen error. Often, an incompatible file can cause this error.
Corrupt files in the system: On rare occasions, even Microsoft can push buggy updates into your computer, which inadvertently causes it to crash.
Virus or Malware: Files corrupted by a virus or corrupted drivers can also cause a blue screen error.
BIOS: A BIOS is one of those things in a computer that should not be updated. It can often operate fine for years, but incompatibility issues can sometimes cause the blue screen error.
Hardware-Related Errors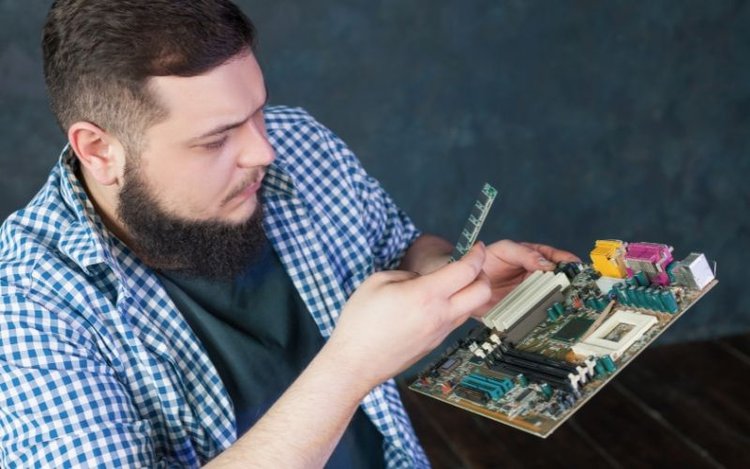 Insufficient air circulation: A faulty fan can stop the system from cooling, which may cause a blue screen error.
Lack of storage space: While upgrading or installing a new operating system, lack of space in the hard drive can cause a blue screen error.
Unnecessary peripherals: Other than the mouse or the keyboard, people often plug in other peripherals such as:

SD cards,
Smartphones,
Printers,
HDMI cables,
Secondary monitors,
Portable hard drives, or
Flash drives.
These devices can interfere with the upgrading, installation, or starting up, resulting in a blue screen error.
Loose cables or hardware: Unseated RAM chips, loose cables, or hard drives are the most common hardware-related causes of a blue screen error.
Malfunctioning hardware: On several occasions, your hardware may be reaching the end of its life and sending you signals via blue screen error.
How Do I Fix the Blue Screen Suddenly?
Fixing Software-Related Errors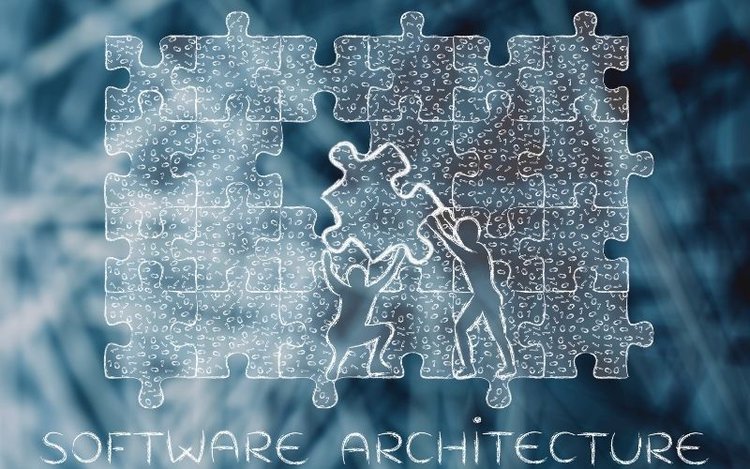 At times, an application you've installed may not be compatible with the Windows version you're using. Try troubleshooting the problem. If this gives you a hint that this is the problem, try installing a compatible version of the application. If the application is already up to date, then reinstall the application. If you've updated the application and the problem persists, a more suitable option would be to choose a different program.
List down all the possible errors and warnings you get. It will help you find the source of the problem.
Ensure that your device's internal storage isn't full and that you always have sufficient space.
Uninstall all unnecessary applications.
Try a startup repair. The startup repair application is already installed on your computer. When you restart the computer, it will start working on its own.
Go through the antivirus software installed on your computer. In some cases, they can interrupt the settings and cause the system to crash.
Uninstall the Windows updates you've installed. Now restart the computer with the advanced startup.
If an update or software patch from Microsoft is available that solves the blue screen error, install it. You can also go for a System Restore, which will give you a fresh copy of all system files.
Update your antivirus application and ensure it's always running on the latest version.
Update your system's BIOS to the latest version.
Fixing Hardware-Related Errors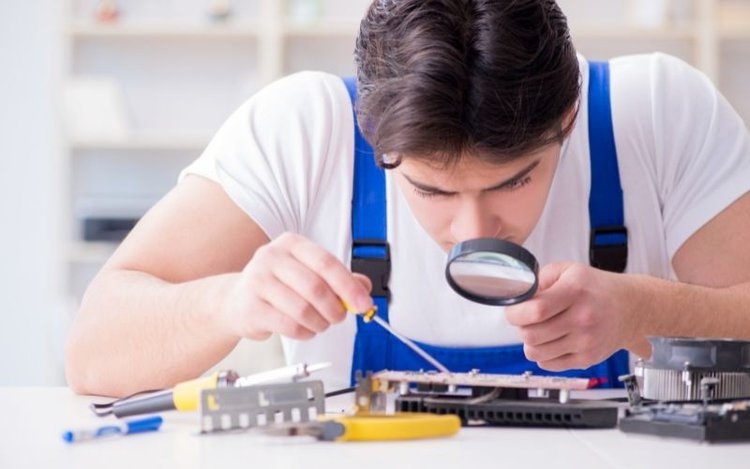 Once you've checked the software for all blue screen-related errors, consider going through the hardware. This may also answer the question: "Can HDMI cause blue screens?"
Test your computer's hardware to get to the root of the error. Look for damaged pieces and if you find any, replace them with new parts.
Take a look at the hard drive and the memory. If the hard drives aren't functioning properly, replace them.
Avoid all unnecessary hardware.
After the blue screen error appears, restart your computer with minimal hardware. If the computer works fine, then the hardware pieces you've removed may be the culprits.
Just like software, ensure the hardware pieces you're using are compatible with your Windows version.
Update your computer's firmware.
Check the temperature of your computer and the fan. The fan has a distinct noise when it's working fine. If you don't hear that noise, you may have to blow out the accumulated gunk.
Unplug your computer. Open the CPU (central processing unit) and check whether all components are seated appropriately.
While replacing the hardware devices may be costly, it's a remedy that solves several system crashes.
So, can HDMI cause blue screens? While it is possible, it's often more complex issues that cause a blue screen error.