There are many reasons why you would want to convert your HDMI to USB.
For example, you may want to transfer images and videos from an HDMI source to a USB source, like from your camera to your laptop for live-streaming. This way, you can get an HD or 4K video feed from an external device directly on your computer.
You might want to use a TV screen for an HDMI device that does not have a display, or you may simply want a larger screen. It also comes in handy if you want to, say, use your camcorder for video conferencing.
All these activities would require converting HDMI to USB. While this sounds simple enough, people often get confused about how to go about it.
This guide is going to walk you through everything you need to know about converting HDMI to USB.
Can HDMI be Converted to USB?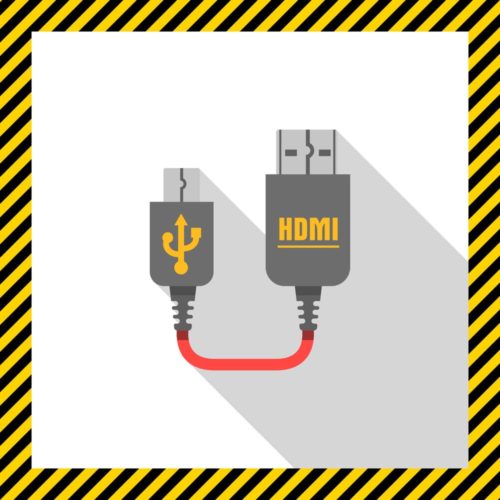 While a lot of people don't think this conversion is possible, the answer to the question is, yes: HDMI can be converted to USB.
This doesn't mean you can simply plug your HDMI camera into your laptop. Don't even try that, as it won't work. But it is still a simple process.
Here's how you can try it out at home.
How to Connect an HDMI to a USB?
Connecting a USB port to HDMI is simple enough, but this can't be done with just a simple cable.
While USB has 4 wires and is meant for data transfer, HDMI has 19 wires and is meant for audio and video. Therefore, you can't establish a connection with a typical store-bought cable.
Use a USB to HDMI Adapter
To make an HDMI to USB connection, you will require a USB cable, an HDMI cable and an adapter, which is essential. The good news is that it doesn't matter whether your computer has an HDMI port or not, all it needs is a USB port.
If you want to convert HDMI to USB, here are the simple steps you should follow:
Install the included driver software to allow your computer to communicate with it
Plug one end of the HDMI cable into the TV and the other in USB to HDMI adapter
Plug one end of the USB cable in the computer and the other in the USB to HDMI adapter
At this point, your computer should recognize the adapter
With this, you'll be able to view the contents of the HDMI device on the USB source-computer, laptop, or TV.
In What Case Is This Not Possible?
With that said, you need to understand that you can't just use any converter at the end of an HDMI cable and expect the computer to accept it. You will require a video capture system — a device that accepts video input and connects to software that allows you to view the video input.
To sum up: you need a USB video capture system that is able to accept HDMI.
Use Video Capture Cards
You can easily convert HDMI to USB with the help of an HDMI to USB converter or a video capture device.
You can use these to enable live-streaming from YouTube, Facebook, Zoom, and all other video streaming platforms. It can also be used as a substitute for an internal HDMI capture card.
The good news about this method is that it does not require any software driver installation. It is a simple and easy plug and play system.
The video capture device is able to capture an HDMI video output from any device up to 4k resolution. The device will then scale the video down to 1080p resolution for streaming.
How to Set This Up?
Connect the video camera's HDMI output to the HDMI input of the converter box.
The USB port on the converter box will then connect to the USB port on your laptop or computer.
You can then run the Open Broadcaster Software, which is compatible with a number of video streaming platforms.
HDMI to USB Converters
Let's look at some of the HDMI to USB converters that will make your life much simpler.
Pyle Plink1 HDMI Video Capture Card
This device is compatible with multiple devices, including PC and MAC.
It is able to capture and live stream video from your mobile, gaming console, DSLR, camcorder. It also allows you to play, record and even live stream simultaneously.
It even supports a majority of third party software for live-streaming and capture.
BlueAVS HDMI to USB Video Capture Card
This video capture card can easily connect your camcorder or DSLR to your PC or Mac. It is able to support an input resolution of 4k 60Hz, and an output resolution of 1080P 30Hz.
The Blue AVS capture card is also able to capture both HDMI video and audio signals and transfer them to computers or laptops for both preview, streaming and storage purposes.
4K HDMI Video Capture Card
This HDMI capture card is compatible with devices that have an HDMI output, like the PS4. It enables high quality recording as well as live-streaming.
This device can capture HDMI audio and video along with transmitting these audio and video signals to your computer, saving time. It uses a plug and play system and is hence an easy way to convert HDMI to USB.
Final Word
Video capture cards are arguably the easiest way to capture HDMI audio and video, while simultaneously transmitting these signals to a third party device like your computer.
These capture cards are certainly the choice we'd recommend for you if you wish to convert HDMI to USB.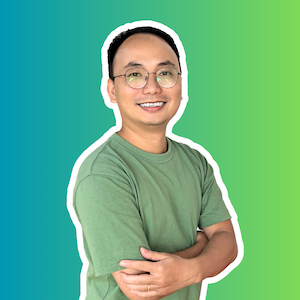 Vance is a dad, former software engineer, and tech lover. Knowing how a computer works becomes handy when he builds Pointer Clicker. His quest is to make tech more accessible for non-techie users. When not working with his team, you can find him caring for his son and gaming.