The thought of using a smart TV as a computer has dawned upon many in the past.
With HDTVs becoming more capable of doing computer-like tasks, that question has only gained prominence and relevance in recent times.
Just imagine how much you could do simultaneously on a large 55 or 65-inch TV screen. Such big screens are unheard of in the computer monitor space.
So, why not use a smart TV as a computer? Why has the transition not happened yet? Why are computer monitor companies still in business?
Maybe turning a TV into a computer is not that straightforward after all? Or perhaps it is, but the majority don't care?
Read on to discover why a smart TV can or cannot be used as a computer.
Smart TVs vs. Computers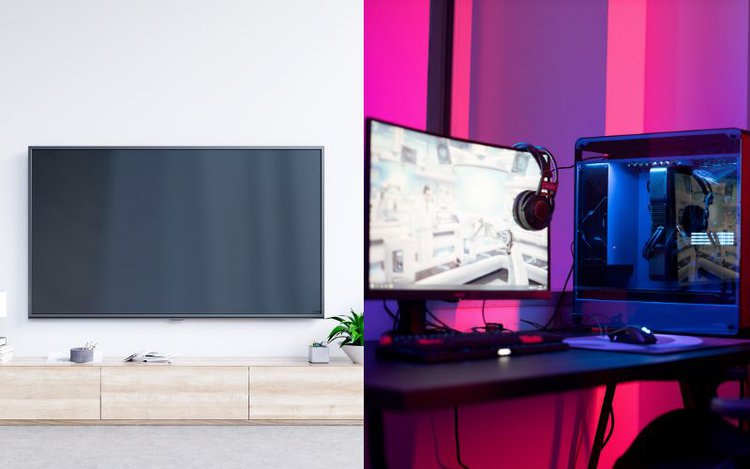 Also referred to as "connected TV," a smart television is a TV unit with built-in internet and web 2.0 features. Unlike TVs of yore, smart TVs let users stream videos and music, browse the web, view photos online, etc.
A computer is an electronic device that can perform sequences of logical or arithmetic operations automatically. It can collect, retrieve, and process information. You can use a computer to send emails, type documents, browse the internet, play games, etc.
Although a smart television and a computer monitor could do things interchangeably, it is usually not to the same effect.
Smart TVs are primarily large-screen devices for viewing things. The quality with which the visuals are presented is, therefore, the primary focus of a TV.
Computers are more interaction-friendly. Computers are well-suited for playing demanding games, video-calling with friends and colleagues, etc.
Besides greater RAM, storage, and more powerful graphics and CPU, computers are paired with monitors with minimum input lag and response time to render visuals quickly and seamlessly.
A regular smart TV's display won't be up to speed with the computer.
For the uninitiated, "input lag" denotes the delay between moving/clicking on the mouse or pressing a keyboard key and the output on the screen. "Response time" is the time it takes for the pixels on the screen to switch hues between scenes.
HDTVs do not focus much on response time and input lag. Instead, they tend to concentrate on higher contrast, richer colors, and wider viewing angles, contributing to lengthier response times.
Smart TVs also provide a lot more visual real estate for the price compared to an external monitor fitted to a computer or an all-in-one PC. They also tend to be a lot brighter.
A computer monitor compensates for the lack of a bright, large panel with a high pixel density (pixel count for every square inch of the screen). The greater the pixel density, the more detailed and clearer the picture looks.
TVs usually pack in fewer pixels per inch because they are viewed from a distance. Sitting a foot or two from a computer screen is normal. However, watching TV when seated that close could cause eyestrain and headaches.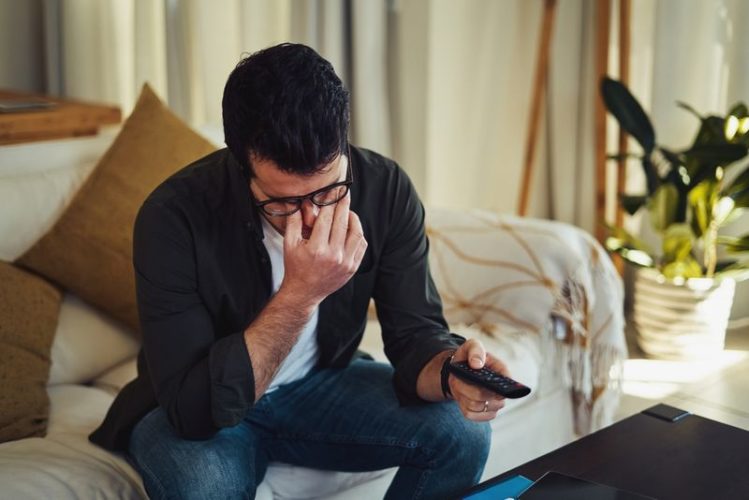 Keep reading for more on the differences between a smart TV and a computer as we further delve into the "using a smart TV as a computer" topic.
Can a Smart TV Replace a Computer?
No, a smart TV cannot replace a computer. A smart TV, however, can complement a computer in a limited capacity.
If smart TVs could realistically replace a computer, that should have happened by now since internet-enabled televisions have been around for quite some time now.
But because smart TVs are not computers under the garb of a TV, their omnipresence has not affected PC sales or pushed desktop computers to the brink of obsolescence.
As mentioned above, you can use a smart TV to browse the internet, stream movies online, etc. But it's still mainly a device used to watch content and not access the internet.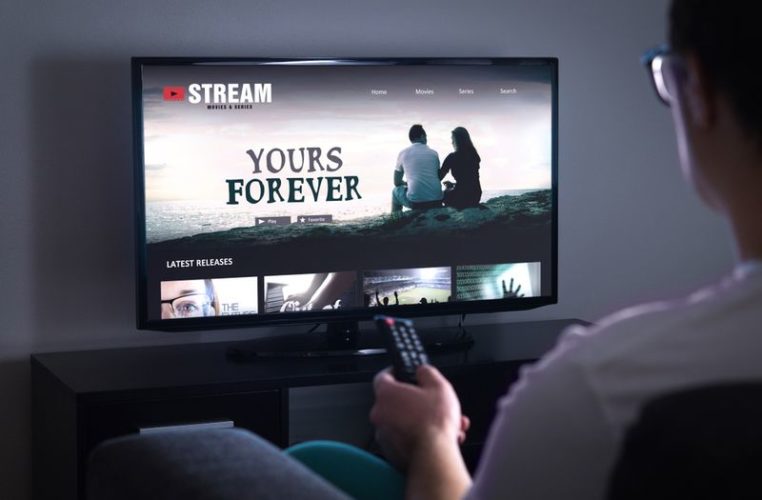 Smart TVs are Software and Hardware-Restricted
A smart HDTV cannot become a computer mainly due to its limiting hardware and software chops.
Smart TVs have an operating system, but those are designed to serve passive TV viewers and not computer users. The OS can store, process, and display information, but it's focused more on doing that in a visually engaging and entertaining way.
Unlike a computer, a smart TV cannot run multiple programs and commands simultaneously. The OS cannot support diverse hardware such as keyboards, printers, mice, and a webcam, the way a computer does.
TV hardware is also made specifically to output audio and video content like its software and not carry out resource-intensive tasks.
For instance, their processor, memory, and storage space trail even a mid-range smartphone, like the iPhone 11 and the Galaxy A52S 5G.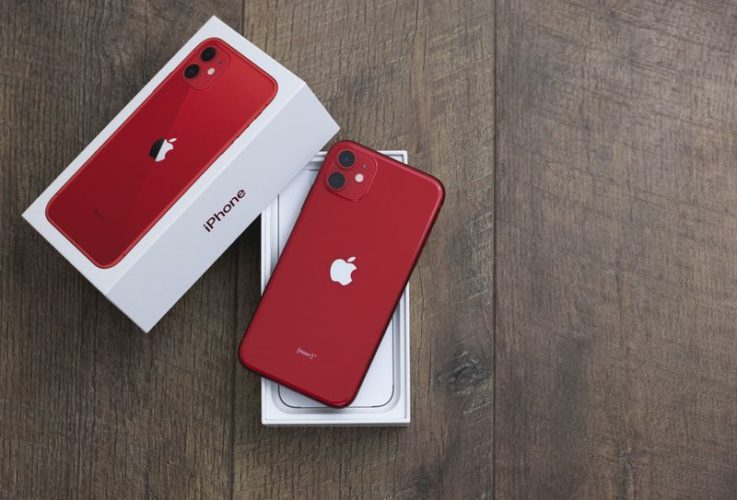 Most HDTVs have less than 1 GB of RAM and storage space lower than the minimum 64 GB found on most smartphones.
The Frame by Samsung, for example, has 16 GB of space to store content. The iPhone 11, which was released in September 2019, has 64 GB of local storage space and can go up to 256 GB.
Smart TVs clearly are no computer replacements. But you can use them as monitors for your desktop or even laptop PCs. More on that later.
TVs are Social; Computers are Personal
The name "personal computer" exists for a reason. Although computer monitors have increased in size and can accommodate more than one viewer at a time, the computer is still a personal device.
You do not see a computer in a living room used by the family to watch movies and TV shows together. But you can place a smart TV in a larger space where the entire family can sit together and consume content.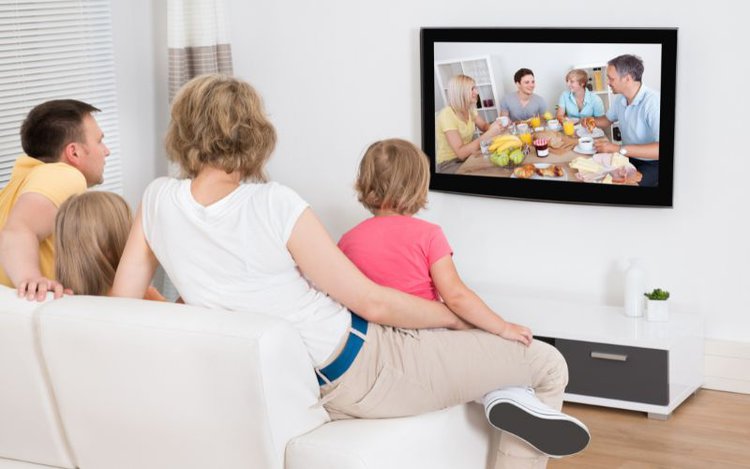 If using a smart TV as a computer, it can no longer remain in a shared space like your living area since a computer means "personal."
And if you choose to take the TV inside, the living room will need its separate TV unit. To not complicate things, you might as well leave the TV alone and get a computer monitor.
Also, if you have a smart TV and a computer monitor, those cannot swap places as the monitor would be too small to serve TV duties, particularly in a large space. You can watch movies, sports, and TV shows on a monitor, but only alone or as a couple.
FAQs
Can a Smart TV Be Used as a Computer Monitor?
Yes, a smart TV can be used as a computer monitor, provided it has HDMI or DVI ports to connect to computer hardware.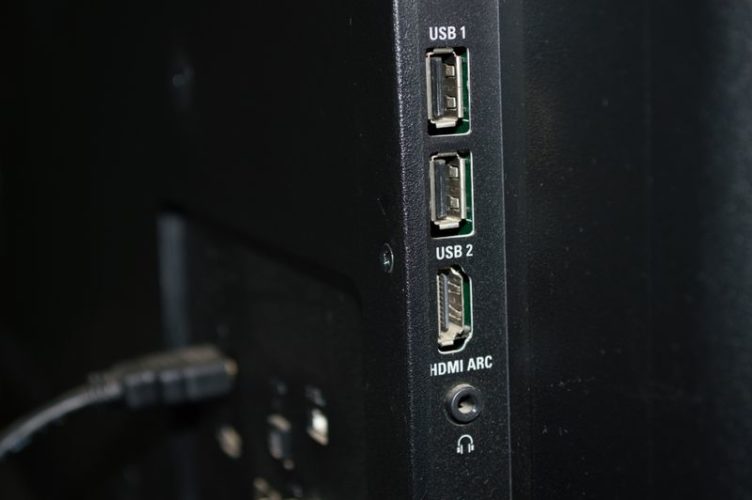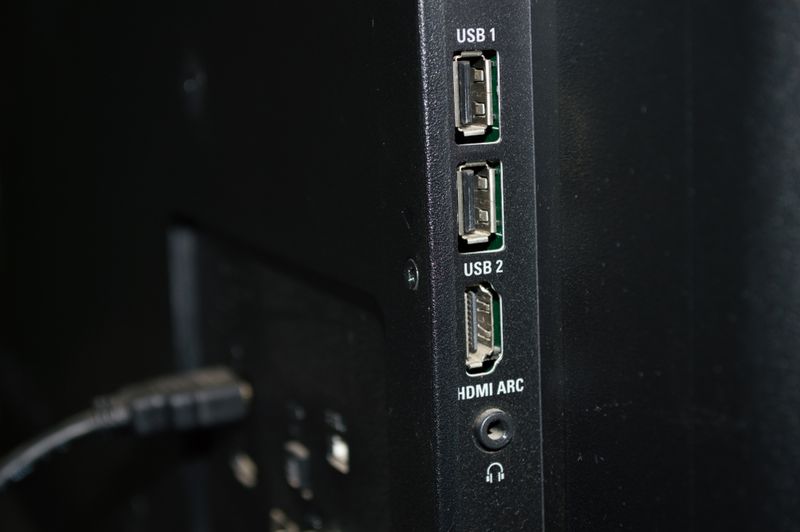 Once the TV is connected to your computer, choose the HDMI source on your TV to boot the TV in computer mode.
Your TV and computer can also be connected using VGA ports and cables but expect a drop in performance and capabilities.
For instance, 4K gaming at a high refresh rate won't be an option. The analog signal would provide a lower-resolution, fuzzier image than you get with a DVI or HDMI cable.
If your TV has HDMI, but your PC only has VGA, use an HDMI to VGA converter/adapter, like the Amazon Basics Gold-Plated HDMI to VGA Adapter .
Plug the male VGA connector into your PC and use an HDMI cable (Amazon Basics High-Speed HDMI Cable ) to connect the HDMI side of the adapter with your TV.
You may need a micro-USB cable to power the adapter, with the PC as the power source.
If you're looking to game on your 4K TV at 60 Hz, you'd need a graphics card with an HDMI 2.0 or later port and also on your TV.
Consider TV size: Make sure to buy a relatively small TV if you plan to use it as a desktop monitor. The ideal size will be 32 to 45 inches with a 4K resolution. The Samsung AU8000 43-inch 4K TV and the TCL 43-inch Class 4 Series 4K UHD TV fit those criteria well.
TVs smaller than 32 inches exist, but their screens are not sharp enough, or you don't see a 32-inch TV with a 4K panel.
There are 32-inch TVs with a 1080p screen, but those are too pixelated for a computer screen. And anything bigger than 45 inches will be too big for a computer screen.
If you go any smaller than 32-inch, you compromise on resolution or have to work with HD (720p) screens. The pixelation concerns arise again.
Height adjustment stand: Unlike monitors, smart TVs lack height adjustment features. You'd need a height adjustable stand or mount, like this Hemudu Floor TV Stand with Mount , and a VESA-compatible TV if you plan to use it as your computer screen.
Should You Use a Smart TV as a Computer Monitor?
The answer to whether you must pick a smart TV over a regular monitor as your computer display depends on multiple things.
How you use your computer, the physical setup, your environment, and the TV's specifications determine whether your TV would make a great computer monitor.
Input lag is the biggest concern with using smart TVs as an external display. Certain televisions perform excessive signal processing, adding up to 50ms of signal delay.
The delay doesn't hamper the experience when watching movies and similar video content. But when gaming, the considerable lag is a dealbreaker.
Several TVs address this issue by providing a "game mode" that disables video processing. The LG OLED C1 with its Game Optimizer feature and the Sony X85J are excellent TVs to game on.
As mentioned earlier, the resolution to size ratio is also slightly off or not ideal for computer use with a TV.
Because external monitors are meant to be used with the user sitting close to the screen, a 32 or 27-inch 4K screen is commonplace with monitors—like the Dell UltraSharp U2720Q 27-inch 4K Monitor and the BenQ EW3270U 32-inch 4K Monitor .
With TVs, however, 4K is not an option with screen sizes below 40 inches. And a 32-inch FHD TV could be too grainy for use as a computer monitor.
Conclusion
Using a smart TV as a computer monitor was never as viable as today.
Smart TVs have now just improved at what they do primarily, but manufacturers have also doubled down and added specific features that make their TVs more ready for computer use.
But it's still a long road ahead before smart TVs could truly outclass dedicated external monitors. Since computer monitors are primarily one-horse ponies (although they are great at entertaining one or two people), they do the "computing" part much better than HDTVs.
To offset the space encroachment by smart TVs, some monitors have taken a leaf out of the smart TV book and aspire to do two things at once too—like the Samsung M8 , which can be used as a monitor and a TV.
The M8 monitor and the likes do a better job than any smart TV trying to be a computer.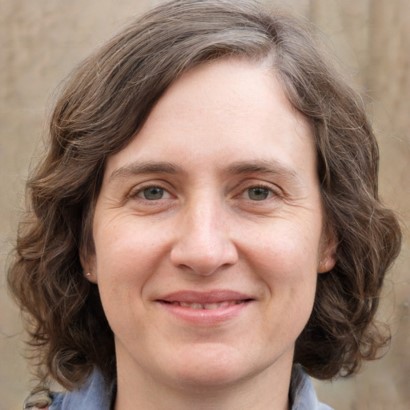 Catherine Tramell has been covering technology as a freelance writer for over a decade. She has been writing for Pointer Clicker for over a year, further expanding her expertise as a tech columnist. Catherine likes spending time with her family and friends and her pastimes are reading books and news articles.