It would seem like, wherever we look, 4K technology has taken over the display world. And that's expected when new technology becomes a hit and then turns mainstream.
4K TVs are now fairly standard, but can we expect the technology to similarly sweep through the smartphone market? Can a phone display 4K?
Let's dig in and find out.
Can a Smart Phone Display 4K Images/Videos?
As long as a phone has a 4K display and technology to support a 4K display, it will display 4K videos.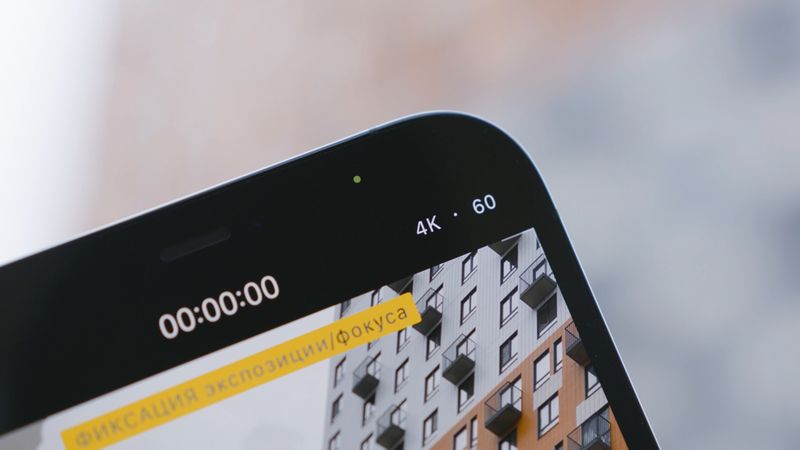 Note that there's a difference between recording in 4K and reproducing 4K images on the screen.
A fair number of smartphones can record videos in 4K, but only a handful can display images in 4K.
So when shopping for a 4K smartphone, be deliberate about what you need: do you need a phone that can record images in 4K? Or do you need a phone that can display 4K images?
For many people, once they see 4K on the phone's specification, they automatically assume it displays 4K.
4k support could mean two things:
That the phone can actually display 4K content
That the phone can playback or record 4K content
A phone that can display 4K, automatically plays and record 4K content while a phone that supports 4K content can only play/record but not display 4K.
This is what we mean:
Any smartphone can play/record high resolutions content by downscaling the resolution to fit the phone's native resolution. For instance, if you have an HD phone you can play 4K YouTube videos because it will downscale the videos to 1080p.
However, it will never display the 4K YouTube videos in 4K resolution. So you really cannot enjoy the true experience of 4K content.
But if you have a phone that displays 4K content, then you can watch true 4K content.
So yes, a phone can display 4K videos but only if the hardware and software are built for a 4K display.
If you go through most of these smartphones that display 4K, you'll notice that their resolution is actually 3840 X 2160 which is ideally not 4K since the horizontal pixels are not 4000 but because of the vertical pixels, it qualifies as 4K.
This is because both the 4096 X 2160, which is the native resolution, and the 3840 x 2160 total 8 million pixels which is the number of pixels in a 4K display. In fact, the lowest 4K standard which is the 4096 x 1716 has a lesser number of pixels than the 3840 x 2160.
3 Smart Phones Can Display 4K Videos
Sony Mobile is the only phone manufacturer that makes phones that can display 4K images.
For example, the Sony Xperia models are the only ones to feature a 4K screen. And only select Xperia models at that, specifically those launched from 2015.
Let's identify three of the best Sony Xperia 4K display phones.
Sony Xperia 1 III
Last update on 2023-09-14 / Affiliate links / Images from Amazon Product Advertising API.
Sony Mobile's Xperia 1 III comes with a 6.5-inch 4k OLED display that packs 643 pixels per inch (PPI) and supports an aspect ratio of 21:9 (ultrawide).
With support for HDR Rec. 2020, 10-bit color, and a 120 Hz refresh rate, it's one of the best smartphones which displays 4K videos.
It combines 4K display capabilities with 360 Spatial Sound and Evolved Full-stage front-facing stereo speakers to deliver a smooth video/audio combo. The result is a visual and sound that will remind you of a big screen and surround system setup.
Sony Xperia 1 II
Sony Xperia 1 II Unlocked Smartphone
Triple camera array with ZEISS optics and Real-time Eye AF at up to 20fps with AF/AE tracking--a...
Photography Pro w/ Alpha technology for advanced controls
21:9 CinemaWide 6.5" 4K HDR OLED display "powered by CineAlta"
Last update on 2023-09-14 / Affiliate links / Images from Amazon Product Advertising API.
Sony Xperia 1 II has a 6.5-inch HDR OLED screen that supports a 60 Hz refresh rate and a 21:9 aspect ratio.
To enrich your 4K viewing experience, Sony adds the X1 for-mobile processor. Thanks to its built-in Bravia HDR remaster technology, you enjoy enhanced color reproduction, contrast, and upscaling. It makes images look a lot closer to real-world images.
Sony makes video watching on the Xperia 1 II a wholesome affair by tuning Dolby Atmos into the video settings. As a result, you get a multidimensional sound that makes watching movies an immersive experience.
Sony Xperia PRO-I
Sale
Last update on 2023-09-14 / Affiliate links / Images from Amazon Product Advertising API.
Released in December 2021, the Xperia PRO-I continues Sony's streak of 4K display phones and comes with advanced video features, including the world's first native 4K@120 recording in a smartphone.
Not surprising, given that Sony confirms the I in PRO-I stands for Imaging. Cool, huh?
Like many of its predecessors, the Xperia PRO-I has a 6.5-inch 4K OLED HDR screen, a 21:9 aspect ratio, and supports a 120 Hz refresh rate.
Complementary features like a 10-bit equivalent display, X1 for mobile with its deep color intensity, and Dolby Atmos for immersive sound make this phone perfect for movies and mobile gaming.
3 Smart Phones Have 4K Cameras
There's quite a number to choose from, but here are some of the best:
iPhone 13 Pro
Apple iPhone 13 Pro (128GB, Silver) [Locked] + Carrier Subscription
6.1-inch Super Retina XDR display with ProMotion for a faster, more responsive feel
Cinematic mode adds shallow depth of field and shifts focus automatically in your videos
Pro camera system with new 12MP Telephoto, Wide, and Ultra Wide cameras; LiDAR Scanner; 6x optical...
Last update on 2023-09-14 / Affiliate links / Images from Amazon Product Advertising API.
You can't go wrong with the iPhone 13 Pro.
With the iPhone 13 Pro, Apple gives you the option to record 4K videos at 24 fps, 25 fps, 30 fps, or 60 fps. You can also record HDR videos with Dolby Vision up to 60 fps in Cinematic mode.
And that's not all you get. You can record your videos using Apple's proprietary TrueDepth camera, a 12 MP camera located at the top of the phone's display.
Extra features available with the 4K video recording option are:
cinematic video stabilization
time-lapse (with stabilization)
night mode time-lapse
macros shooting
and QuickTake video, which allows you to take still photos while recording 4K videos.
OPPO Find X3 Pro
Last update on 2023-09-14 / Affiliate links / Images from Amazon Product Advertising API.
Record 4K videos at 30 fps and 60 fps on the OPPO X3 Pro using the rear quad camera.
The quad-camera setup features 50 MP (2), 13 MP, and 3 MP lenses, with video stabilization, zoom, time-lapse, and night settings.
4K video settings are only available in the rear camera. They do not work with the front camera.
Samsung Galaxy M62
Last update on 2023-09-14 / Affiliate links / Images from Amazon Product Advertising API.
You can capture 4K videos using the quad camera and the selfie camera in the Samsung Galaxy M62.
Both cameras record 4K at 30 fps, with a 12 MP camera option for ultra-wide videos and 5 MP settings for depth and macros.
Galaxy M62 comes with a 7000 mAH battery. And while the battery can quickly get depleted when you record many 4K videos consecutively, it recharges in under 2 hours, thanks to its superfast 25-watt Type-C charger.
FAQs
Do I Really Need a 4K Screen Phone?
Yes and no.
Yes
You can get a 4K display phone if:
1. You record videos and images on your phone for editing or viewing on a 4K screen.
Since you'll be viewing the image on a large 4K screen and possibly saving the file in 4K, it's only fair that you capture the images in 4K.
2. You plan to use your phone in VR.
When using your phone in VR, a 4K display is advantageous because it makes the images vivid when the screen is merely an inch or two from your eyes.
How to Use Your Phone or Tablet in VR! | iOS and Android
On the other hand:
No
You don't need a 4K screen phone if you only intend to use the phone to watch videos.
Here's why.
Even though a phone's screen may be 4k, that detail may not be obvious when you're watching something on the phone.
"But it's 4K," you say, "Why wouldn't that be obvious?"
Well, because the phone screen is small. You would need to hold the phone next to your nose to see how clear and detailed the image is at close range compared to images on a regular phone screen held at the same distance.
The average phone user holds the device 8-15 inches away from the face. There's no noticeable difference when comparing a 4K phone and a non-4K phone side by side at this distance.
Besides, 4K files are bulky and take up plenty of storage space.
Not to mention, 4K also uses plenty of processing power. So it forces the phone's processor to work harder and leaves it vulnerable to fast wear.
In the process, the phone battery gets depleted quickly. The phone uses more power to process the higher pixels on 4K files than lower resolution images.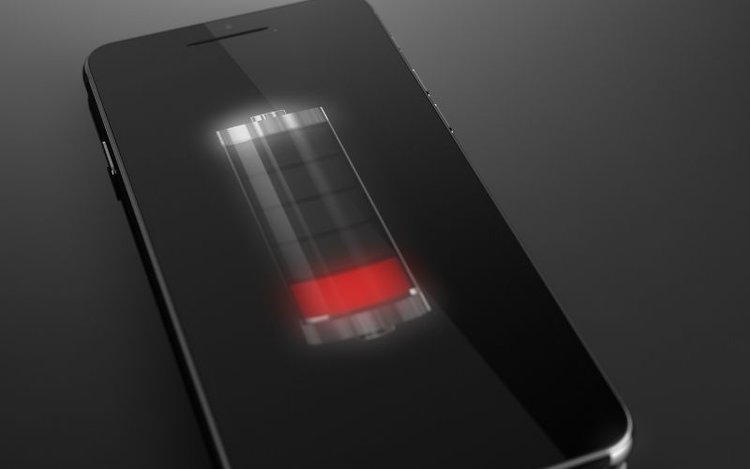 Another reason why a 4K phone may not be a good idea for you is that some phone companies limit the length of videos you can record in 4K.
Samsung, for example, caps 4K recording at 10 minutes for its Galaxy models.
Therefore, unless you intend to capture short clips, 4K video recording on a smartphone may not be practical.
Conclusion
It's not unusual to see phone makers and resellers use the term 4K to describe smartphones.
Naturally, you'd be curious to know: can a phone display 4K videos?
The answer is, yes, a phone can display 4K, but it has to have the necessary hardware to do so. Currently, only Sony makes phones with 4K screens.
On the other hand, several phone manufacturers make phones that can record in 4K. So if you wish to capture something in 4K for later viewing on a 4K screen, these are the phones to use.
Nonetheless, 4K phones are not for everyone.
People who regularly record high-resolution videos for various applications and gamers who enjoy using their phones for VR fun will find 4K phones handy.
But for folks who only want the convenience of watching stuff on their phone, 4K phones are not a necessity.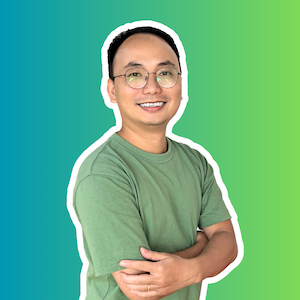 Vance is a dad, former software engineer, and tech lover. Knowing how a computer works becomes handy when he builds Pointer Clicker. His quest is to make tech more accessible for non-techie users. When not working with his team, you can find him caring for his son and gaming.