Are you experiencing muffled, intermittent sound, or no sound at all from your TV? Before you get so worked up about buying a new TV, check your HDMI cable.
In most cases, when you experience sudden audio and picture problems, the HDMI cable is the culprit. Unfortunately, most people rush to check their devices without a second thought, and some even end up buying new devices only to end up with the same problem.
Now that you know the most probable cause of your sound problem, keep reading this post to understand how and why an HDMI cable causes no sound to come from your TV—And learn some quick fixes to resolve the problem.
Can a Bad HDMI Cable Cause Audio Problems?
Yes, a lousy HDMI cable will cause audio problems as well video problems. A faulty HDMI cable can also cause dropouts or even complete signal loss.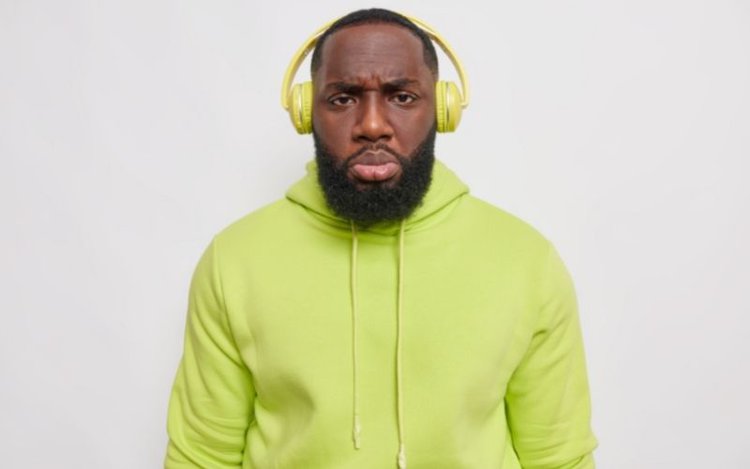 While a bad HDMI cable may not destroy your devices, you will certainly not enjoy listening to your audio because of the constant muffles and sound interruptions.
In extreme cases, it may even render your system inoperable.
Why Does a Bad HDMI Cable Cause No Sound?
Ideally, an HDMI cable allows up to eight channels of sound. This can be increased if you include formats like Dolby Atmos. These channels are carried through small insulated wires.
When either of these wires is tampered with, over-stressed, or stops working for whatever reason, the result is distorted sound or no sound at all.
In most cases, faulty HDMI will simply not produce any sound.
It's not uncommon to have an HDMI showing pictures but no sound. This is a confirmation that the audio signals are not being transmitted as they should be.
So, what could be the cause?
Plenty of reasons: bent, broken, or misaligned pins, tight or loose connection, tangled or coiled cable, and incompatibility issues. We will look at how to resolve these issues in a later chapter.
We often get asked whether a cheap HDMI cable can cause sound problems.
The response is always: no.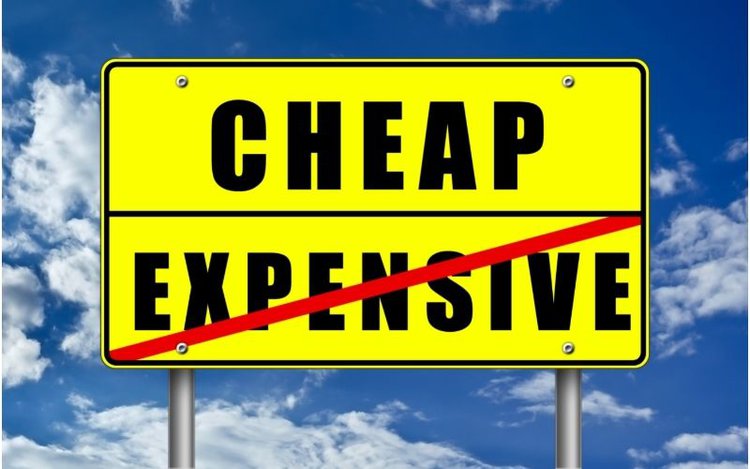 Whether cheap or expensive, an HDMI cable should function just fine unless it's faulty. The only difference the price makes is the quality of the cable.
Obviously, a cheap cable will not last as long as an expensive cable. It will also get worn out or damaged pretty fast because it is made of inferior materials.
But, whether cheap or expensive, HDMI cables function just the same. Read this post where we go in depth about the cheap and expensive HDMI cables to have a clear understanding.
What Are the Symptoms of a Bad HDMI Cable?
A bad HDMI cable will not only cause bad sound, it will also affect the picture quality.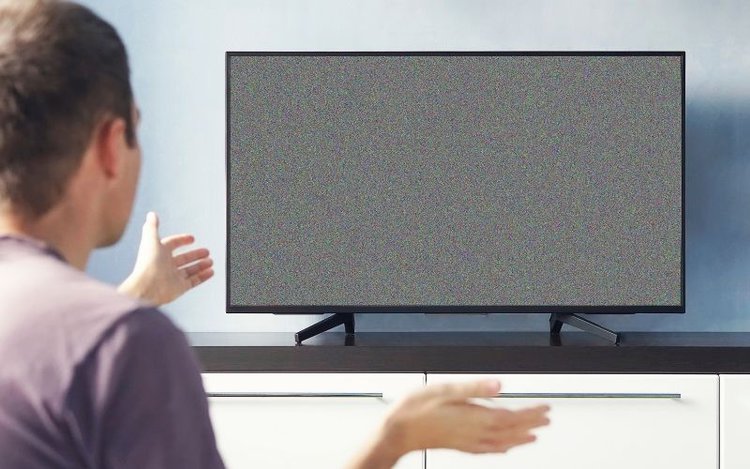 When your HDMI cable is faulty, defective, damaged, or simply worn out, the muffled sound is one of the first signs you are likely to experience.
Another common sign is intermittent pictures or sound—that is, the audio or images randomly appear and disappear.
You will also experience problems with the picture quality. There may be no pictures at all, or they may seem fuzzy. Your screen may be pixelated, or the screen resolution will generally be poor.
It may also cause freezing or sparkles on your screen, as well as an alarming discoloration on your screen.
If using an HDMI cable over Ethernet, a bad HDMI cable may interfere with your internet connection, slowing the connection or losing it altogether.
How to Install HDMI over CAT5e / CAT6 Ethernet Cables
How to Troubleshoot a Bad HDMI Cable
If you are currently experiencing any of the above problems, here are some quick fixes to help you restore your audio and/or video:
Check the Volume Level
At times, the settings are correct, but the volume is too low, and you might not remember minimizing it.
As obvious as it may sound, check the volume settings.
Check the HDMI Cable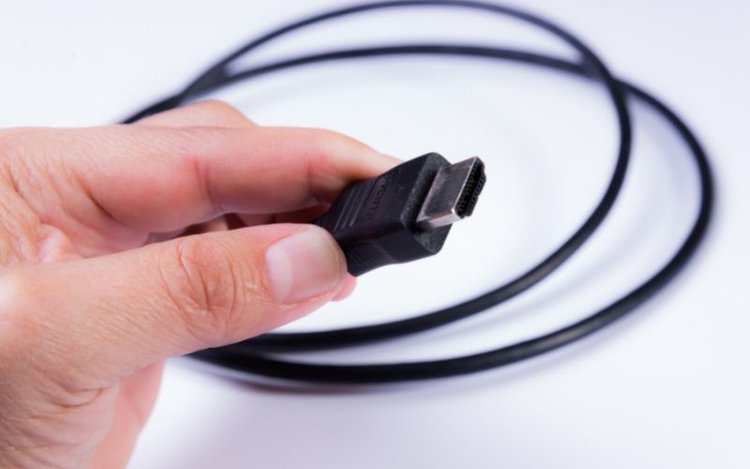 Take a good look at the HDMI cable. Is it bent or tangled? When a cable is not straight, especially in cases where the cable is extremely long, it messes with its functionality.
Untangle or straighten your cable and ensure that it never stays coiled for far too long. It could get permanently damaged.
Check the Pins
Check the pins in the connector. Is there a pin that is bent, misaligned, or broken? This could be the reason why your HDMI cable is not transmitting sound.
If it's just an alignment issue, carefully align the connectors. For bent or broken pins, you'll have to discard your cable and buy a new one .
Check the Connections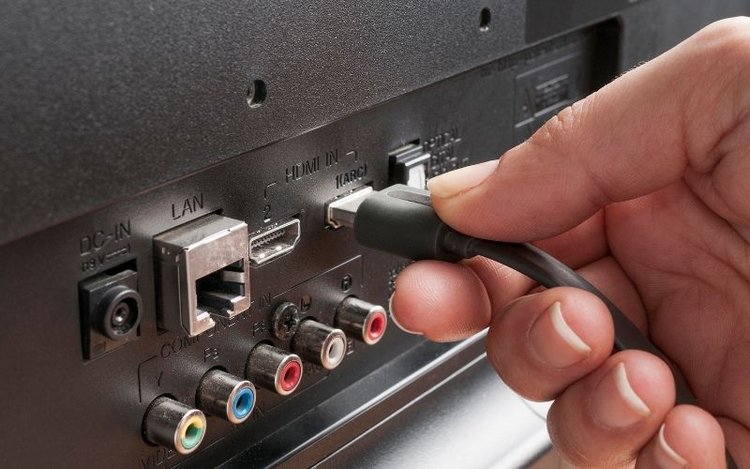 Another common cause of HDMI cables not working properly is a loose connection between the cable and device. This could be because the port is bigger than the connector, or the connection is simply loose because of constant plugging and unplugging.
Ensure that the HDMI connection fits properly and is secure before proceeding.
Check and Update the software
There is also the possibility that your devices are lagging behind in software updates. This may cause compatibility issues, especially with the HDMI handshake feature.
Ensure that all your devices are up-to-date by running updates as soon as they are available.
If none of these solutions work, it's time to admit defeat and buy a new HDMI cable. We'd recommend a superior quality, nylon threaded, high-speed cable like this Amazon Basics HDMI 18Gbps, 4K/60Hz cable , or the Capshi High-Speed 18Gbps HDMI 2.0 Cable . They both have a similar build, and the price and features are not so far apart.
Amazon Basics HDMI Cable, 18Gbps High-Speed, 4K@60Hz, 2160p, Nylon-Braided Cord, Ethernet Ready, 3 Foot, Nylon
IN THE BOX: Nylon braided HDMI cable (A Male to A Male) for connecting 2 HDMI-enabled devices; 3...
DEVICE COMPATIBLE: Connects Blu-ray players, Fire TV, Apple TV, PS4, PS3, Xbox One, Xbox 360, and...
SUPPORTS 4K VIDEO: Supports 4K video at 60 Hz, 2160p, 48-bit/px color depth, as well as bandwidth up...
Last update on 2023-10-01 / Affiliate links / Images from Amazon Product Advertising API.
Capshi 6.6ft 8K HDMI Cable 2.1, 4K@120Hz HDMI Cord Compatible for TV, PS5, PS4, Xbox Series X, Monitor, Ultra High Speed 48Gbps, 8K@60Hz, 2K@240Hz,...
【Ultra High Speed HDMI Cable】Capshi HDMI 2.1 Cable supports Ultra HD 8K@60Hz, 4K@120Hz 2160p,...
【4K@120Hz for Movies/Games】HDMI 2.1 Cable delivers the highest specification of signal...
【Durable 8K HDMI Cables】Featured an ultra-durable nylon-braided jacket with a bend lifespan of...
Last update on 2023-10-01 / Affiliate links / Images from Amazon Product Advertising API.
Conclusion
A bad HDMI cable can cause your device to produce no sound. This is simply because the audio signals are not reaching the intended destination. This can be because of many reasons, like broken or misaligned pins, loose connections, and signal interference, among other causes.
Before rushing to buy a new HDMI cable, or worse, purchasing a new device, it's always best practice to inspect your HDMI cable. Some of these problems can be quickly fixed, which we have talked about in the previous chapter.
However, if you are still experiencing muffled or intermittent sound, get yourself a new HDMI cable. After all, they come so cheaply!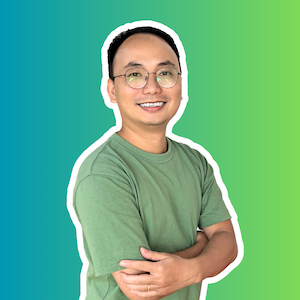 Vance is a dad, former software engineer, and tech lover. Knowing how a computer works becomes handy when he builds Pointer Clicker. His quest is to make tech more accessible for non-techie users. When not working with his team, you can find him caring for his son and gaming.