With the speed of technology nowadays, it is difficult to keep up with the ever-evolving and improving world of home theater entertainment, more specifically televisions.
It's as though the "next big advancement" in TV mechanics happens every five years and the consumer is the one that must scramble to keep up.
First, the television was released, then they rapidly got thinner and more efficient, and then they were labeled "Smart" and equipped with an operating system.
While having your TV function in a manner similar to your smartphone is appealing to some, there are numerous reasons why people avoid this technology and continue to buy Dumb TVs.
The biggest disadvantage to owning a Dumb TV is the limitation of what you can watch. You succumb to the fate that your local cable or satellite provider has afforded you.
There is a way around this, and the owner of a Dumb TV can enjoy the same streaming pleasantries that a Smart TV provides, while possibly avoiding the downfalls of one.
Streaming sticks and boxes are a relatively new technology but massive manufacturers like Google, Apple, and Amazon have seen the positive future these devices have and began releasing their own versions, all with specific features and functions.
These little devices give you the ability to increase the intelligence of your Dumb TV and have it operating more like a Smart TV, when speaking in terms of streaming content.
You simply plug these units into your HDMI port and control your new operating system with the provided remote, gaining instant access to services like Netflix, Crackle, Hulu, and YouTube.
The market is flooded with these little things and the technology becomes better and more appealing by the month, this can make it difficult to choose which stick or box is best for you.
Let's go over the four best choices for external streaming devices on the market today.
Our Top 4 Picks
1. Chromecast with Google TV
When external streaming devices began to gain in popularity, Google wasted little time in getting a player in the game.
They released their first generation in 2013 and have had a few generations over the years until September of 2020 when they unleashed their latest version, Chromecast with Google TV.
A large majority of these devices have very similar features, for the Chromecast specifically you will have features such as:
Streaming Netflix, Amazon Prime, YouTube TV, Disney Plus, HBO Max
Using your phone as a remote
Being able to stream in both 1080p and 4K
Syncing up with your Google smart speaker and thus your Google Home
These are all desirable traits for anyone in search of an external streaming device, but this little unit does have its shortcomings.
You will need to plug this device into an outlet as it is unable to supply its own power from the HDMI port.
Also, while the praise of the Chromecast in the streaming community is relatively positive, the majority of the negative buzz it gets is for its picture quality, sometimes falling short of the expected standard and fluidity.
2. Apple TV 4K
The first version of Apple TV came out over a decade ago in 2007 and after four generations they have landed on Apple TV 4K, which they released in 2017.
As with all devices that made this list, Apple TV comes with a large list of apps for streaming including Netflix, Prime, Disney Jr, Crave, and Apple Originals.
Just as the name suggests, you are able to stream in 4K and there is an overwhelmingly positive response to the picture quality that this device provides you.
As with many of the bigger "box" style devices, this will need external power ran to it as it cannot power itself.
There is an issue that seems to come up quite often among owners and that is the fact that the remote and its performance are substandard.
Numerous owners report that the remote is too small, too sensitive, or simply refuses to work directly out of the box. There are ways around this as you do have the ability to use your phone or tablet as a remote, or you can sync up Siri and simply talk directly to the device.
While these solutions accomplish the desired task, it does not take away from the fact that Apple possibly missed the mark on this generation's remote control.
3. Amazon Fire TV Stick 4K
Although Amazon were a little late to the game as far as streaming devices go, only beginning to release them in 2014, they have continued to release a new generation every year since then and continue to improve the quality of the device as well.
With the ability to stream in 4K, you have access to apps such as Hulu, YouTube, Disney+, Netflix, and of course their streaming app Amazon Prime. You can also stream music through apps like Amazon Music, Spotify, and Pandora along with others.
This small device has the capacity to power itself through one of your TV's USB ports and does not require any external power.
You also have the option of syncing this stick with Alexa and simply talking to your television over using a remote.
The two most notable problems do not have anything to do with the remote or the picture quality, but with the content and the operating system.
Many owners from Canada complain about the inability to receive certain content that is advertised as being a standard feature of the device, so if you are a resident of the Great White North and have any doubts about this unit, it may be better to steer clear.
There are also some grievances with the operating system. Owners report that the home screen is not customizable and often find it cluttered with apps they are not subscribed to and ads which are of a large nuisance on a purchased unit.
4. Roku Premiere 4K
We have the Roku Premiere 4K rounding up our list, they have been in the external streaming market for a while and hold the most amount of generations and models by a substantial margin.
The Premiere 4K was released in 2019 and again as the name indicates, has the ability to stream in 4K and includes apps such as YouTube, VEVO, Crackle, Netflix, and Amazon Prime.
This is another unit that has the ability to function using a USB port on your TV.
While the picture quality or its ability to stream seamlessly are rarely put into question, the device does also carry a few strikes against it.
Owners of the Premiere 4K report of some hidden fees which are not communicated substantially enough in its advertising and packaging. There have also been some instances where concerned customers were unable to obtain sufficient support.
There also seems to be an overwhelming outcry from residents who try to use the Roku in Mexico, claiming that the features and apps become more limited once crossing the southern border.
In Conclusion
It is a good time to be the owner of a Dumb TV.
Massive corporations have seen the merit in external streaming devices, as they not only have the ability to make a Dumb TV smart, but also to replace the operating system of a Smart TV owner who is unhappy with the look of their current system.
You have the option to be picky and get exactly what you are looking for in a streaming stick, so don't settle for good enough.
If you take a look around the market and see it doesn't have what you are looking for then simply wait six months as the technology and the industry are both moving at a break-neck pace.
This list was a simple look at the cream of the crop and offers you an exceptional place to start.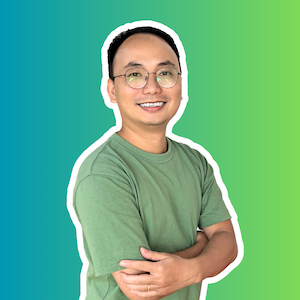 Vance is a dad, former software engineer, and tech lover. Knowing how a computer works becomes handy when he builds Pointer Clicker. His quest is to make tech more accessible for non-techie users. When not working with his team, you can find him caring for his son and gaming.