Most people want to get the cinema experience in their living room, but the fact is televisions can't reproduce what your local movie theater can. The good news is, you can get that exact experience by buying a high-end home theater projector. That same cinematic look and feel you so desire is but one purchase away.
We have found and reviewed our five favorite home theater projectors capable of replacing your television below. Each one has been selected specifically for its feature set that is comparable to televisions and will give you a great experience if you replace your TV in a home theater or even your living room.
Let's jump in and take a look at our five choices, and how each one would make a great projector for your home.
IN A HURRY? HERE ARE OUR TOP PICKS.
Epson Home Cinema 4010 4K PRO-UHD (1) 3-Chip Projector with HDR
BenQ HT3550 4K Home Theater Projector with HDR10 and HLG - 95% DCI-P3 and 100% Rec.709 - Dynamic Iris for Enhanced Darker Contrast Scenes - 3 Year...
Hisense 120L5F Laser Cinema 4K Ultra Short Throw Laser Projector with 120" ALR Screen | 2700 ANSI Lumens | Android TV | HDR10 | Built-in Alexa and...
Epson Home Cinema 4010 4K PRO-UHD (1) 3-Chip Projector with HDR
BenQ HT3550 4K Home Theater Projector with HDR10 and HLG - 95% DCI-P3 and 100% Rec.709 - Dynamic Iris for Enhanced Darker Contrast Scenes - 3 Year...
Hisense 120L5F Laser Cinema 4K Ultra Short Throw Laser Projector with 120" ALR Screen | 2700 ANSI Lumens | Android TV | HDR10 | Built-in Alexa and...
Last update on 2023-10-01 / Affiliate links / Images from Amazon Product Advertising API.
5 Best TV-Replacement Projectors
We have diversified the brands for each projector here, and have a nice selection that goes across the spectrum of features and specs. No matter the size of your room, the ambient light, or what kind of screen you are using, one of the projectors below is sure to work well for you.
1. Epson Home Cinema 4010
Epson Home Cinema 4010 4K PRO-UHD (1) 3-Chip Projector with HDR
TRUE 3 CHIP PROJECTOR DESIGN – Advanced 3LCD technology displays 100% of the RGB color signal for...
4K RESOLUTION PROCESSING – Advanced pixel shifting technology precisely controls three individual...
HDR PROCESSING – Full 10 bit HDR (3) color processing accepting 100% of the HDR source information...
Last update on 2023-10-01 / Affiliate links / Images from Amazon Product Advertising API.
Epson's Home Cinema line of projectors is the perfect place to start if you want to replace your TV with a quality projector. The Home Cinema 4010 is an affordable projector that you can stick in your living room or home theater, and it will handle everything your television would without any major compromises.
If you have a 1080p television, making the jump to this projector will not only be a replacement, but a very noticeable upgrade. The Home Cinema 4010 has a crisp and clear 4k image that will look amazing in any living room setting.
Epson has developed some highly effective processing chips in their Home Cinema projectors, such as the one featured in the 4010. This produces incredibly deep colors and allows features such as HDR to be available in the unit.
The one limiting factor of this projector is the lack of brightness. The unit offers only 2,400 lumens of brightness, which is good enough for low-light rooms. However, if you have windows and ambient light, you may not get the best image during the day.
What We Like
Crisp and clear image in most situations.
4k image processor is high-powered and produces a great image.
Motorized lens makes adjustment a breeze.
What We Don't Like
Only 2,400 lumens of brightness.
2. LG HU80KA
Last update on 2023-10-01 / Affiliate links / Images from Amazon Product Advertising API.
LG was the first large manufacturer to go really hard into the living room projector space, and their technology shows it. They have been manufacturing television replacement projectors for years now, and you will be hard-pressed to find a better brand for doing just that.
The design of this unit is much different from the average projector, and it will be very divisive amongst consumers. It is made to sit either on a table or on the floor, a bit of a departure from the traditional ceiling-mounted units.
The 4k UHD image you get from this projector proves why so many people choose LG for their home theaters and living rooms. The picture is immaculate, and at that resolution, it is as sharp as can be.
The HU80KA has LG's Smart TV apps built-in, giving you a plethora of apps to watch you favorite shows. Just like their line of smart TVs, you won't be missing any of the new releases by going with this projector in your living room.
What We Like
4k UHD resolution is extremely sharp.
HDR 10 gives incredible image quality.
Smart TV apps are included in the unit.
What We Don't Like
Design will not appeal to everyone.
3. BenQ HT3550
Last update on 2023-10-01 / Affiliate links / Images from Amazon Product Advertising API.
BenQ may not be the first name you think of when thinking about home theater hardware, but when it comes to high quality products at a good price, they should be on your radar. The HT3550 is a fantastic projector, and will give you all the features you need to replace your television and then some.
This 4k projector is one of the most customizable when it comes to picture control that you will find. It has BenQ's proprietary CinemaMaster Video+ technology, which will allow you to fine tune your image based on their advanced algorithms.
One of the most impressive things that show BenQ's quality control and care for the customer is the included color calibration report. This is their way of showing you how they tuned your machine to perform perfectly out of the box so you have limited setup once you set it up at home.
What We Like
The best color of any projector in its category.
Tons of control over the image to fine tune it for your screen.
HDR10 makes the images coming out superb.
What We Don't Like
Fan noise can be off-putting.
4. ViewSonic PX701-4K
Last update on 2023-10-01 / Affiliate links / Images from Amazon Product Advertising API.
If you are on a budget, but still want to replace your television with a projector, check out the ViewSonic PX701-4K. This projector packs in quite a few features that more expensive units have, but will not break the bank in comparison.
Packed in this projector you will find a native 4k image that is nice and sharp. Just as impressive, ViewSonic says you can project a screen size up to 300-inches! That is a massive screen, and quite impressive for a unit in this price bracket.
Just as amazing as the image quality and screen size is the 3,200 lumens this projector emits. That is a ton of brightness, and will make watching movies in a fully lit room possible. That is not something you can say about very many projectors out there.
What We Like
Project on up to a 300-inch screen.
3,200 lumens of brightness is fantastic.
4k image is sharp and beautiful.
What We Don't Like
No smart apps included; you will need a streaming device.
5. Hisense 120L5F
Last update on 2023-10-01 / Affiliate links / Images from Amazon Product Advertising API.
The Hisense 120L5F is the gold standard for projectors when it comes to replacing a living room television. There are no other projectors out there that give you as much as this bundle does. I mean, not only do you get a high quality laser projector, but an ambient light reduction screen is included as well.
The fact that it comes with a high-quality screen puts this head-and-shoulders above the competition. It would be one thing to bundle the projector with a cheaply made fabric screen, but instead Hisense has included a fantastic ALR screen that will blow you away.
The projector itself features 4k resolution and a brightness of 2,700 ANSI lumens. This combination gives you a fantastic viewing experience in all lighting conditions. When combined with the screen, you get deep vibrant colors and an extremely sharp image.
Overall, this projector should be at the top of your list. It checks off all the boxes, and they have spared no expense. It is a true high-end projector that the competition can not beat.
What We Like
Included screen is fantastic.
4k resolution gives you extremely sharp images.
Sound bar on the back of the unit sounds very good.
What We Don't Like
Buyer's Guide
You should keep in mind a few things when trying to replace your TV with a projector. Don't just dive in and buy the first one you see, it could severely let you down. Check out these tips below to make sure you make an informed purchase instead of an impulse buy.
Can a Projector Replace Your TV?
A projector can replace your television. However, there are some differences between the two. While top-end projectors will have all the features of a nice TV built-in, the lower-end models will not.
Ambient Light
The main advantage television has over a projector is maintaining color quality and depth in even high ambient light rooms. As long as the screen doesn't have a harsh reflection, you will be fine with a television.
This is not the case for a projector. Since the surface you are looking at is reflecting light instead of emitting it, ambient light will wash out the picture and mute the colors. This will create a very light and soft image that is going to look quite a bit different than it would at night or in a dark room.
Buying a projector with more brightness will help combat this problem (if you have a lot of ambient light, aim for a projector with at least 2,700 lumens), but ambient light will always have this effect on projectors. You can buy certain screens that will help as well, but none will completely remove the effects of ambient light.
Throw Distance
Possibly the biggest difference you are going to find between a projector and television is you need quite a lot of room to project your image to a large size. Televisions are getting slimmer and slimmer, and now some are down to millimeters thick. With a projector, you not only have to find a place and have room for the projector itself, but also you have to worry about how far away from the wall it sits.
This is called the throw distance. The larger the screen you are projecting on, the farther from the wall you will need to put your projector. This could be a problem in a smaller room, so make sure you consider it.
Short-throw projectors are an option if you have limited space. They can still project nice large images (up to 100 inches or more), but only require less than a foot of distance from the wall. You will generally pay a premium for these devices and the technology they contain over a conventional projector, so make sure you put that in your budget.
Why Use a Projector Instead of a TV?
While televisions are great, projectors do give you a few advantages. Other than the brightness which was discussed above, there are no major downfalls, only positives. The first of which is screen size.
Screen Size
There is a good chance this is why you are thinking of upgrading from a television to a projector. While most televisions that are affordable for a home consumer max out at around 80-inches, even "budget" or low-end projectors will be able to give you a screen size of 100-inches without breaking a sweat.
Just remember, the larger the image you create, the more you will lose sharpness. So if you buy a budget projector you may not want to scale it past a certain point or you will notice a drop-off in quality that could be distracting.
Color Reproduction
One thing people rave about with the new television technology is how the colors "pop" off the screen. And this is true, color reproduction and vibrancy have taken a large step forward over the past decade. The good news is, this technology has been improving in projectors as well.
With new processors being developed constantly, the color science has reached new heights that were once unimaginable. If you have a properly lit room (dim and capable of achieving those deep black levels), you can get an image from a high-end projector that will not only rival a top-end television, but your local cinema as well.
While most cheaper home theater projectors are not going to give you as nice of colors in a room with ambient light, the brighter and more high-end options can approach television levels in a well-lit room when combined with the right screen.
What is the Best Projector for Watching TV?
If we had to choose the best of the group for TV replacement, we would say the Hisense H120L5F takes the cake. It comes with an awesome screen and has all the high-end features you need to rival any smart television on the market.
As for watching TV, this projector has not only Google Assistant but also Alexa built-in. This means you need to talk to it, tell it what you wish to watch, and watch it show up on your screen. It really is that easy.
Conclusion
So, then, is it possible to replace television with a projector? Absolutely, yes! The five projectors we presented above are all fantastic options to replace your current television, and give you a great viewing experience, whether in your living room or a dedicated home theater.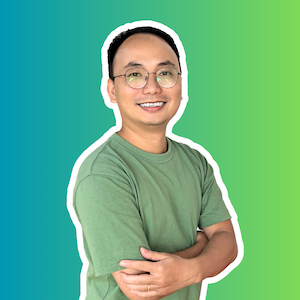 Vance is a dad, former software engineer, and tech lover. Knowing how a computer works becomes handy when he builds Pointer Clicker. His quest is to make tech more accessible for non-techie users. When not working with his team, you can find him caring for his son and gaming.