You need a new projector lamp, but you aren't sure where to get one. Today there are dozens of different companies selling countless varieties of projector lamps.
Every supplier claims they are the best in the world. How are you supposed to know who's reliable and who's just inflating the truth?
This checklist will give you all the key information on the five best places to get projector lamps. For a breakdown of which suppliers offer the best prices, the fastest shipping, and the widest selection, read on.
Welcome to PurelandSupply.com
Pureland Supply is widely considered to be the best supplier of projector lamps. They've been in business since 1997, and their experience shows.
Pureland offers the highest quality bulbs for all major LCD and DLP projectors. They're authorized distributors for Philips, Osram, and Ushio bulbs.
It doesn't matter if you're working with an Epson, Sanyo, Smartboard, or lesser known projector brand – Pureland has you covered.
The biggest selling points for Pureland Supply are their warranty and shipping policies. If you need a new lamp quickly, and you want to make a risk-free purchase, Pureland is a great choice.
Anything you buy from Pureland is guaranteed under warranty for 180 days. Pureland also offers free ground shipping, and if you order during the work week, they'll ship your lamp to you that same day.
Maxell MC-X8801W XGA 3LCD 8000 ANSI Lumens Projector at OfficeWonderland
Office Wonderland is based out of Brooklyn, New York, and they have an impressive selection to choose from.
Their speciality is in commercial projectors. If you're outfitting a classroom or new conference room, you should definitely consider ordering from Office Wonderland.
Office Wonderland isn't laser-focused on lamps like Pureland Supply. They offer a wide range of electronics and are a great resource for your entire projection setup.
Because of their wide selection of products, Office Wonderland has a detailed website that can help you find the right projector lamp for your purposes.
Another benefit to ordering through Office Wonderland is their sales. If you're looking for a projector lamp on a budget, Office Wonderland offers "Close Out" prices every single day on a wide variety of their stock.
Introduction to MyProjectorLamps
This is an Internet-based projector lamp dealer that strives to rival Pureland Supply on all fronts. My Projector Lamps offers an absolutely staggering selection of brands.
They ship worldwide, and much like Pureland Supply, My Projector Lamps offers free ground shipping on all their orders.
It's impossible to compete with the prices offered by My Projector Lamps. They have the lowest price guarantee and will match any lower price you find from a different registered dealer.
Even when price matching, My Projector Lamps still offers free shipping. As if that weren't enough, they also have discounts for orders from military members, government institutions, and places of worship.
Between their pricing and selection, you can't go wrong choosing to do business with My Projector Lamps.
Epson Powerlite L615U 6000lm WUXGA Wireless 3LCD Laser Projector 1
Projector SuperStore has been in business for over twenty years, and their expertise in the field shows.
Just like the options listed above, Projector SuperStore has a huge selection of lamps and bulbs. It doesn't matter if you're working with LCD, DLP, or LCoS. Projector SuperStore has a lamp for you.
Projector SuperStore distinguishes itself from its competitors by refurbishing and reselling used projectors. Their "Refurb Zone" has dozens of high-quality refurbished projectors to help you meet your needs without busting your budget.
They also have a sales staff dedicated to helping you choose the right projector lamp for your needs. You can contact them online or through a toll free phone call during weekdays.
If you need help choosing a projector lamp, or you're working on a tight budget, then Projector SuperStore could be the right choice for you.
Of course, there is always Amazon. Through them, you can find individuals and dealers offering projector lamps at very affordable prices.
There are a few benefits to choosing Amazon. They have quick, often free, shipping, and they also provide easy returns and other confidence-assuring features like user reviews.
Ultimately, though, Amazon isn't the ideal place to go searching for a projector lamp. They have a very limited selection, and they don't offer the same level of expertise as specialized dealers.
If you know exactly the model of projector lamp that you're looking for, it might be worth doing a search on Amazon for it. Otherwise, you'd be best off going with another option.
Wrap Up
There you have it. The list of dealers who want to help you buy a projector lamp is endless. They all have plenty of similarities, but different dealers are better suited for different customers.
Whether you're looking for industry-leading experience, affordable prices, or a reliable refurbishing program, these are the top places for buying projector lamps.
Hopefully, this list has helped you find the right option for your needs.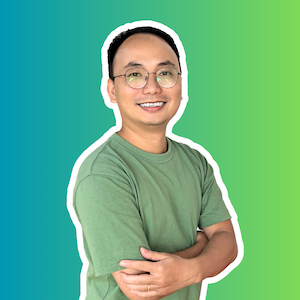 Vance is a dad, former software engineer, and tech lover. Knowing how a computer works becomes handy when he builds Pointer Clicker. His quest is to make tech more accessible for non-techie users. When not working with his team, you can find him caring for his son and gaming.