BenQ and JVC are both well-known for their high-quality projectors.
However, the projectors they produce differ widely in terms of usability, design, and portability.
Both brands make home theater projectors designed to elevate the viewer's experience, comparable to what you might find in a movie theater.
But, how do you know which one to choose? Which are better: BenQ or JVC projectors?
What are each brand's strengths and weaknesses, and why?
Keep reading to find out!
Comparison Table
| | | |
| --- | --- | --- |
| | BenQ | JVC |
| Who They Cater To | People looking for projectors for gaming, classrooms, offices, big venues, home theaters, and to take on the go | Anyone looking for a home theater projector |
| Features | Color accuracy, can connect via AirPlay and autofocus | Native 4K resolution, all-glass lens, and bold colors |
| User Experience | Easy to stream content from internal apps and good Eco mode for extended lamp life | Amazing picture quality and lamp replacements can become pricy |
| Customer Service | Hard to contact an agent but usually actionable | Overall very difficult to reach and unresponsive |
| Safety | Motion sensor to protect eyes | No added safety features |
A Brief Overview
To compare BenQ and JVC, we must first examine their target audiences. These brands' projectors cater to different customers, so users should see themselves represented in the design.
Afterward, we'll look at what each brand brings to the table in terms of its features, design, and picture quality. Then, we'll see what customers are saying about the products, their likes, and dislikes.
There's always a chance you may need to call customer support, so we will see how responsive and helpful their customer service is. Finally, we'll discuss any added safety features.
By the time we're done, you should know which projector brand is right for you.
Who They Cater To
BenQ and JVC make very different projectors, so it should be no surprise that they cater to different customers.
By looking at what kind of projectors they make and the type of lifestyle or space you need to use, we can decipher their target audiences.
BenQ
BenQ caters to people looking for a projector for virtually any occasion. Each one of their projectors was made with a specific purpose in mind.
They have projectors for home theaters, gaming, board rooms, big venues, and classrooms. They also make durable portable units that you can take with you anywhere.
If you have an event coming up that needs a projector, BenQ probably has a unit for you.
JVC
JVC makes heavy-duty and durable units for true projector fiends. Combined with the projector's size and design, their price-point means they're almost exclusively for dedicated home theaters.
They do not make any portable units, and their products must be handled with extreme care and expertise. These projectors are not the type of unit you would occasionally pull out for family movie night.
Winner: BenQ for their wide range of projectors.
Features
Looking at a projector's specs is usually one of the first things you do when picking out a unit. Image quality, design, and built-in speakers are all important components to consider when picking out the right projector for you.
Because BenQ and JVC have very different target audiences, their projectors' features are very different. Let's look at what both brands offer and how that may affect your viewing experience.
BenQ
BenQ projectors have loud built-in speakers, so you can play content without an external sound system. They also have great color accuracy and an auto-focus option, so you don't have to manually calibrate the image.
However, if you do want to change the image settings, the low input lag will allow you to select the best picture option without lagging. The low input lag is also great for gaming, so you can interact with the game quickly and easily.
BenQ HT2050A Review - Is It The Best Projector Under $1000?
Their portable units come with handy carrying cases, and all of their projectors can be paired wirelessly to your device via screencast or AirPlay. This feature is particularly useful if you don't want to worry about losing or breaking your HDMI cable. It's also great for traveling, so you can leave those bulky cords at home!
Some LED BenQ projectors may require a lamp replacement after three to four thousand hours. Fortunately, the lamp units are fairly reasonably priced.
JVC
The first thing you'll probably notice about JVC projectors is their size. This, combined with the fact that most do not have built-in speakers, means they must remain in one place and be hooked up to an external sound system. These units are for established home theaters and will require several accessories to function properly.
JVC projectors have one of the clearest pictures on the market, with astounding native 4K resolution and amazing colors. Combined with the 100% glass lens, you know you're getting an image quality unlike any other.
Unlike other projectors with a loud fan unit, JVC projectors are surprisingly quiet, so you won't be distracted from that common humming sound.
Although you can control your unit with an iPhone or iPad via the D-ILA Remote app, you cannot play content wirelessly via screencast or AirPlay.
Several JVC projectors also require lamp replacements, which can become pricey.
Winner: BenQ for their built-in speakers and ability to pair via AirPlay.
User Experience
It's important to look at real-life product reviews whenever deciding which brand to buy. There may be issues that consumers have pointed out that won't be illustrated on the company website. You also can learn more about which features users found life-changing, and why!
BenQ
BenQ users are raving about the fantastic picture quality and color accuracy. They also like how bright the unit is and how loud and clear the built-in speakers are. Some projectors even have a sports mode, making the players' flesh-tones and jerseys almost lifelike!
You can also turn on the Eco Blank mode, extending the lamp life without compromising the image brightness and quality.
Customers also love the reasonable price point and how you can browse content from streaming apps straight from the projector. No pairing required!
Some complaints are that the black levels are sub-par, and although the low input lag is great for most video games, it's not fast enough for competitive gamers. The fan unit can also be a little loud.
JVC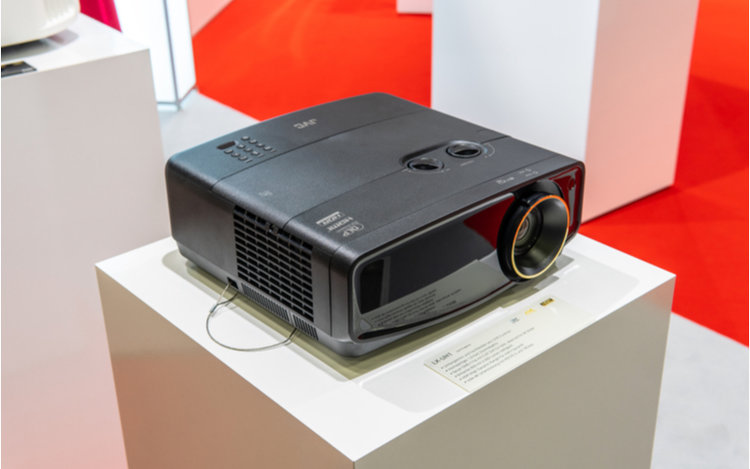 JVC users love how crisp and bright the image is. The black levels are exceptionally dark and even with no hotspots, which makes space movies look incredible. The highlights are also bright and clear, complementing the black levels.
The unit's HDR also creates great shadows, even in the dimmest scenes. The lamp is also competitively bright, giving it a professional feel.
One downside is the high initial price of the projector, making it a luxury item available to few. Combined with the cost of replacing the lamp units and additional maintenance fees, this projector will cost you a pretty penny, but users say it's well worth it.
Winner: JVC for its amazingly crisp picture quality.
Customer Service
If you've ever had to call customer support, you know that how a company handles questions and complaints can strongly impact the user's experience. Troubleshooting your projector isn't always an easy feat, so the brand must offer additional guidance.
Customer service can come in the form of a phone call, email, live chat, or a response to a question posed on the brand's forum.
BenQ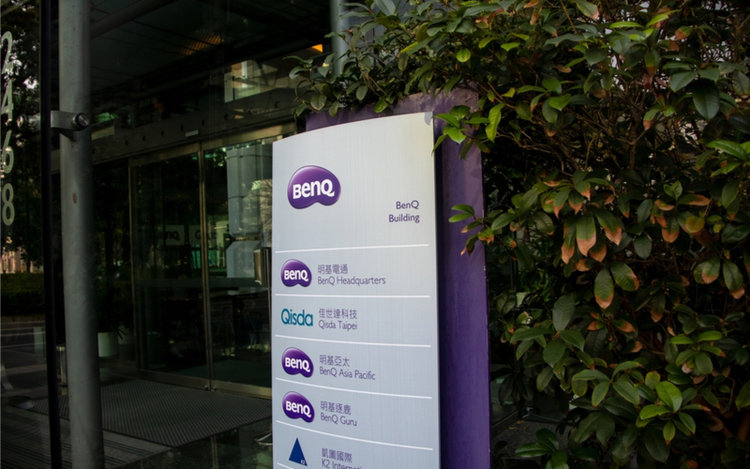 BenQ's customer service can be very difficult to get a hold of, often forcing users to call or write multiple times. Users may also be transferred or put on hold for long periods, which may become frustrating.
Luckily, once you talk to an available agent, they are usually friendly and responsive.
Unfortunately, obtaining a refund can be challenging, so don't lose your receipt and warranty!
JVC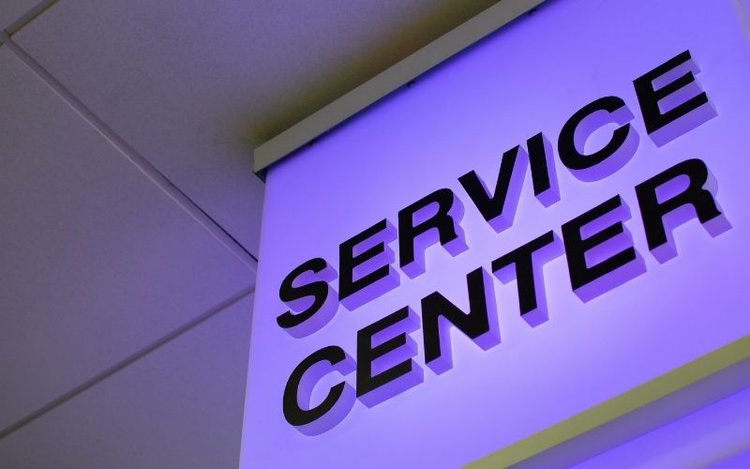 You may find contacting a JVC customer support agent to be very difficult. Many customers report being hung up on or told they cannot be assisted. If you're calling about a product released several years ago, it may be difficult to receive helpful information.
This can be especially frustrating for JVC projector owners, as these projects are meant to be used for many years.
Winner: BenQ for their helpful agents.
Safety
From a distance, very bright projectors can be mesmerizing to look at. But, if you have inquisitive children or pets, you may want to look for additional safety features to protect their eyes from the bright light.
BenQ
Several BenQ units have a motion sensor that will turn your projector's lamp off if someone steps in front of it. Now your kids can stay curious while staying safe!
BenQ LED Mini Projector GV30, unique EYE CARE monitor GW2485TC & ScreenBar for WFH Setup and the
JVC
JVC projectors do not have any safety features.
Winner: BenQ for its motion sensor.
Final Recount:
BenQ: 3/4
JVC: 1/4
Tie: 0/4
Pros
Cons
BenQ

Great built-in speakers
Portable options
Can wirelessly pair to devices
Good color accuracy and boldness

Noisy fan unit
Black levels could be better
Cannot be controlled wirelessly through an app

JVC

Amazing 4K resolution
Very bright picture
Can be controlled wirelessly with your IOS device
Dark and consistent black levels

Cannot screencast or AirPlay content
Design is bulky and immobile
No built-in speakers
Final Thoughts
These brands are difficult to compare as they make projectors meant for entirely different audiences and lifestyles.
Although both have their strengths and weaknesses, they will undoubtedly deliver an amazing picture quality that will awe the whole family.
When deciding which of the two to purchase, consider their prices, where you want the projector to be in your home, and if you want to buy extra speakers.
Also, think about what content you will want to project as the JVC cannot stream videos from your phone via AirPlay.
Either way, both brands will level up your home theater, be it a dedicated space in your den or a corner of your living room.
What's your experience with BenQ and JVC projectors?
Let us know in the comments below!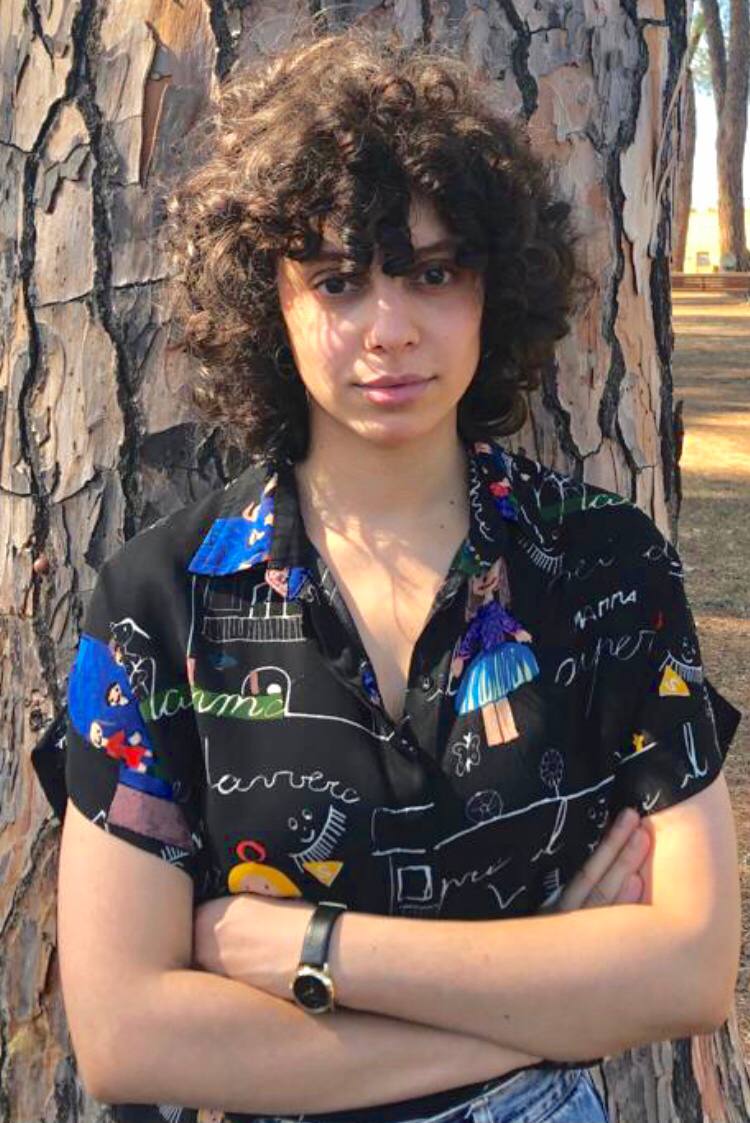 Yesenia Achlim is a technical copywriter and editor with a focus on AV equipment. She aims to break down complicated topics and make technology accessible, no matter your technical expertise. When she's not teaching you how to replace a projector lamp, you can find her reading and baking.