Is the volume on your BenQ projector too loud/low? Volume discrepancies can be caused by a variety of factors.
Determining what's causing the issue is the only way to find an effective solution.
Today, we take a look at the reasons why a BenQ projector might sound too loud or too low. We also discuss how to fix BenQ projector volume issues so you can continue watching your all-time favorites in comfort.
Why is My BenQ Projector Volume Too Loud/Low?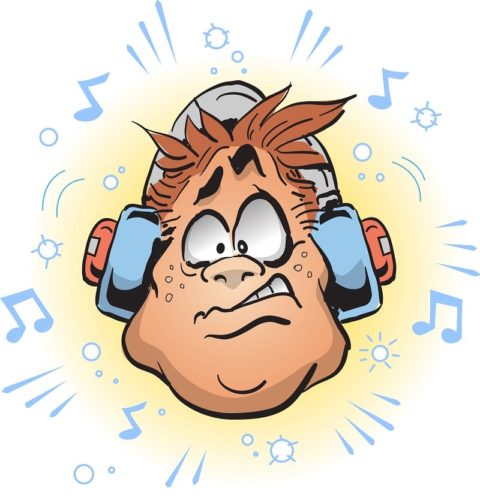 There are a few reasons why your BenQ projector volume is too loud or too quiet. Most of the time it's due to an error in the volume settings. Other times, it could be due to mismatched audio output devices.
Faulty cabling and wiring can also cause volume issues. Even video source settings can affect the way sound is rendered on the BenQ projector.
How to Fix BenQ Projector Volume Issues?
The first step to solving BenQ projector volume issues is to identify where exactly the issue is coming from. Once you determine what's causing the problem in the first place, you can proceed to perform the following solutions:
Fixing BenQ projector volume settings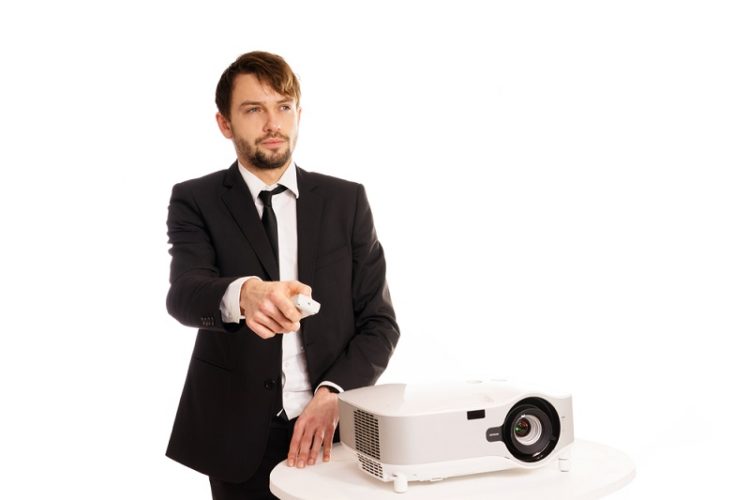 If your BenQ projector volume is too loud/quiet, the problem might be in your volume settings. You may have set the volume up too high or too low without noticing.
To fix this, you simply need to tweak the volume controls.
Volume buttons on the BenQ projector or remote control are often represented by the +/- or ⌃/⌄ symbols. To adjust volume settings, simply press the symbol that corresponds to the results you want (+ or ⌃ to raise the volume, – or ⌄ to lower it).
Fixing BenQ projector audio output connections
The BenQ projector can be connected to an external audio output device like speakers or a soundbar. This can be through Component, S-Video, HDMI, or USB-C connections.
While the last two options rarely experience audio issues, the first two are frequent offenders.
When using Component and S-Video, make sure that all wires are connected to their appropriate terminals.
BenQ projectors normally come with a user manual in the box. However, if you didn't receive one, there is an online version which you can find on this website: Manualslib.com.
Fixing BenQ projector faulty cablings
Once you've ensured that all wires are inserted in the right ports, but the issue still persists, then it might be time to consider buying new cables.
Check to see if there are any cracks, cuts, or breaks in your projector and audio cables. Furthermore, inspect your VGA or HDMI ports for bent or broken pins.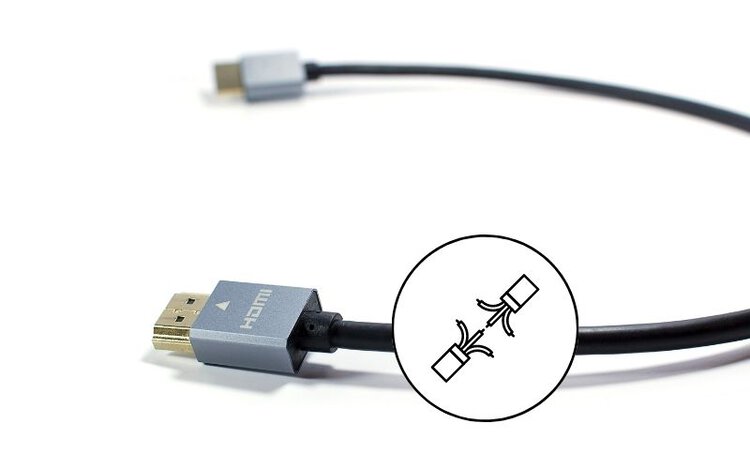 Buy new HDMI, VGA, Component, or S-Video cables. Carefully connect them between your audio output device and your BenQ projector. Put on a show and check the results.
If issues continue, proceed to the next solution.
Fixing video source settings
Another reason why your BenQ projector might be too loud/quiet is the video source settings.
If you're using a laptop or computer to play videos on your BenQ projector, the native device volume may be what's causing your audio to remain at an undesirable level.
Adjust the volume on your device by going to "Sound Settings" on your PC and moving the slider left (to lower volume) or right (to raise volume).
How to Change Sound Settings // Learn Windows //
If very little has changed after making these adjustments, go to "System" → "Sound" → "Volume Mixer."
Here, you can tweak the volume of individual apps that are currently in use on your device. Look for the video that you're currently viewing on your BenQ projector.
Is the volume still pretty much the same as before?
You can try adjusting the native volume on your video player. The volume settings location will depend on the application you're using.
With the VLC Media Player, for example, the volume settings can conveniently be found under "Audio" in the Toolbar.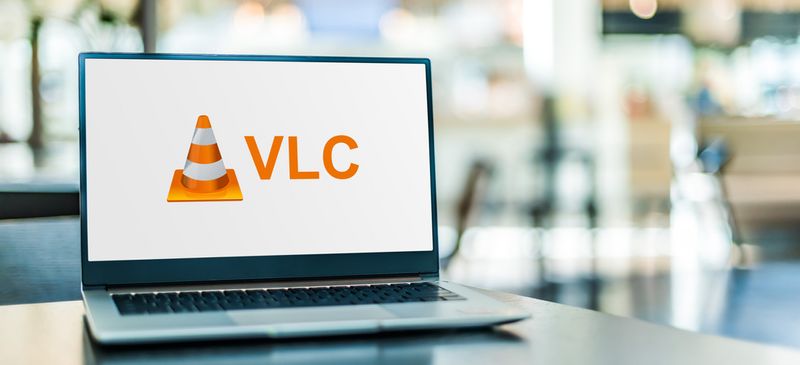 Click on this and a drop-down menu will appear, showing you options to increase or decrease volume. Choose the function that you wish the VLC Media Player to perform.
Adjusting video volume
There's one last thing you can do to solve BenQ projector volume issues if none of the solutions above worked for you. This is to change the internal volume configurations of your videos.
For this, you'll need to download a video editing application like Adobe Premiere Pro or Davinci Resolve. We recommend Davinci because it's free and much easier to use.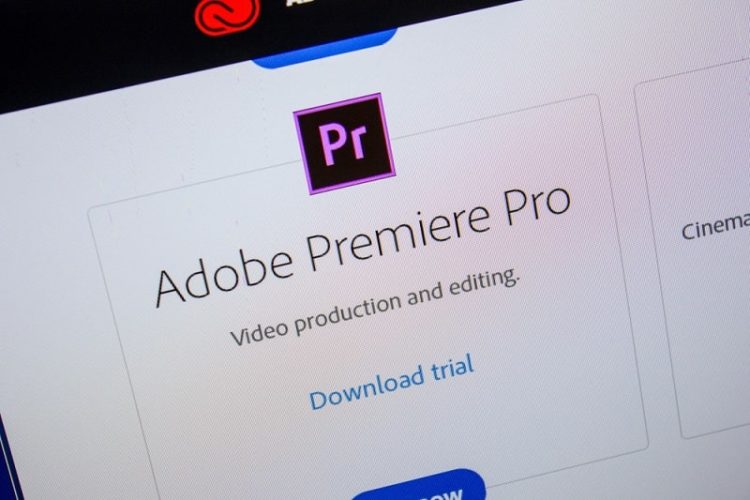 Once you've downloaded Davinci, here's what you need to do:
Step 1: Open a new project and copy the video that you want to adjust on the timeline.
Step 2: Click on the "Audio" timeline. This will highlight the audio that's connected to your video.
Step 3: Go To "Inspector" on the right-top corner of Davinci.
Step 4: A menu with the tabs "Video" and "Audio" will come up. Select "Audio."
Step 5: Under the "Clip Volume" tab, adjust the scroll bar left or right to decrease or increase the volume as you please. Check the results, see if the settings are loud or quiet enough for your tastes.
Step 6: Once you're done making adjustments, you need to export your video so that it saves the changes.
For more details, you can refer to this video:
All ways to ADJUST Clip VOLUME in DaVinci Resolve
Final Thoughts
Getting your BenQ projector volume levels right can help you achieve a more enjoyable viewing experience. However, sometimes volume issues can't be avoided.
Therefore, finding an easy solution to get you back on track is essential.
In this article, we taught you how to fix BenQ projector volume issues using a variety of methods and techniques.
These techniques are all tried and tested and are sure to help you out of whatever pickle you're currently in. We hope our article helps you, one way or another.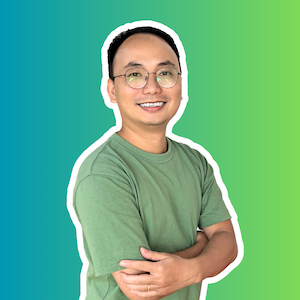 Vance is a dad, former software engineer, and tech lover. Knowing how a computer works becomes handy when he builds Pointer Clicker. His quest is to make tech more accessible for non-techie users. When not working with his team, you can find him caring for his son and gaming.