Most electronic devices like monitors, computers, or laptops use various connectors and cables to transfer data. VGA cables are one of the most popular and important ones, and most modern technologies are compatible with VGA cables.
These cables are still used despite the release of newer digital interfaces. After all, VGA cables are still vital in providing reliable graphics or video links in both commercial and domestic environments.
This simple guide will give you an overview of VGA cables and their function. You will also get to know the difference between directional and bi-directional cables.
What is VGA?
VGA is the acronym for Video Graphic Array or Video Graphics Adapter. It was first introduced in 1987 and was developed by IBM. it provides 16 colors at a resolution of 640 x 480 pixels with a refresh rate of 60 Hz. 256 colors are shown if the resolution is lowered to 320 x 200 pixels.
VGA cables have a 15-pin D-sub port and are the standard connector used to transfer signals between a computer and a television screen, projector, or monitor.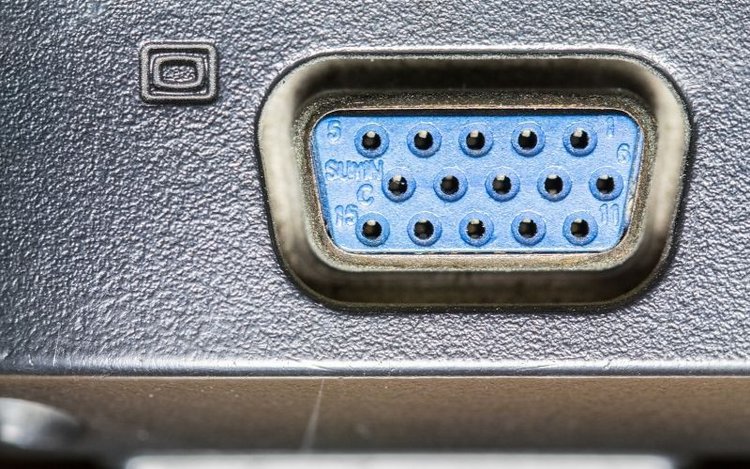 Nowadays, some devices still have VGA connectors, but modern devices use newer digital interfaces like HDMI, DisplayPort, and DVI.
Some modern monitors have a VGA port for legacy PCs. Legacy PCs may also include a VGA port for legacy monitors.
Even though VGA and HDMI both support video signals, you can't connect them directly because they are incompatible. HDMI is a digital interface, whereas VGA uses analog video signals.
What if you still have a VGA connection and want to connect it to a modern digital interface?
But don't worry. You can purchase adaptors to connect VGA to other types of connectors if you need to display your laptop on a bigger screen.
Directional vs. Bi-directional: What You Need to Know
Have you ever tried connecting any device with a VGA cable or HDMI cable, and you didn't get your desired output?
Most of the time, your cable is not defective. Rather, you just connected it the wrong way. Cables can either be directional or bi-directional.
To better understand the concept, let's discuss the differences between directional and bi-directional.
What is Directional?
Directional is also called unidirectional. These cables send or convert signals in one direction.
These cables, ports, or adapters usually contain a processor that actively decodes input signal to output signal. Directional ports can transmit over 4-bits of data at around 40 to 60 kbps.
For example, a DisplayPort signal can be transferred or converted to an HDMI signal, but not otherwise. Another example is your computer, or laptop port can send data from your computer to a printer, but the printer cannot send data to the computer.
What is Bi-Directional?
From the word itself, bi-directional means that the data or signal flows in both directions. This means it won't matter which end you plug in the cable, adapter, ports, or connector.
Bi-directional ports, cables, or connectors are capable of receiving and sending data. However, this does not happen at the same time.
Bi-directional ports are capable of transmitting 75 to 300 kbps.
Are VGA Cables Directional?
Yes, most video cables, including VGA, are directional. Depending on the device you are using, the connector can be a video output or input. If you're using a laptop or desktop computer, then the VGA port will be the output for connecting to a television or monitor.
For instance, VGA to DisplayPort is an example of an analog signal being converted to a digital signal.
Highly-rated VGA cables
Are you looking for quality VGA cables but don't know where to start?
Check out these highly-rated VGA cables:
1. Rankie VGA to VGA Cable
Last update on 2022-12-08 / Affiliate links / Images from Amazon Product Advertising API.
The Rankie VGA cable is a 6-foot cable with a 15-pin VGA port. Permanent bending and possible malfunction are prevented because it comes with strain relief technology.
Its conductors are 100% bare copper, and the connectors are gold-plated to decrease tarnishing.
2. Cable Matters VGA to VGA
Last update on 2022-12-07 / Affiliate links / Images from Amazon Product Advertising API.
If you're looking for bare copper conductors with individual wire insulations, the Cable Matters VGA to VGA is perfect for you. The cable is wrapped in PVC for increased protection and durability.
This VGA cord is bi-directional, which means users can use either port as the transferring or receiving end.
3. UGREEN HD15 Male to Male Cable
Last update on 2022-12-08 / Affiliate links / Images from Amazon Product Advertising API.
UGREEN HD15 Cable offers smooth graphics whether you're watching a movie or playing games. It has a triple-layer shield to prevent leakage and protect its components like the foil, PVC, and braid shielding.
The good thing with this cable is it's compatible with almost all devices like monitors, TVs, projectors, and computers.
4. Benfei VGA to VGA Cable
Last update on 2022-12-08 / Affiliate links / Images from Amazon Product Advertising API.
When using any VGA connectors, compatibility is a big factor you should consider, but with the Benfei VGA cable, as long as your device has a VGA port, it will work out fine.
The cable comes with tinned copper wires to prevent corrosion. It also comes with a PVC jacket on the outer layer of the aluminum foil to ensure that the cable can handle rough use.
The best part? Benfei offers a lifetime warranty for their products.
5. DTECH Ultra-Thin Monitor VGA Cable
Last update on 2022-12-08 / Affiliate links / Images from Amazon Product Advertising API.
Compared to most VGA cables, the DTECH Monitor VGA Cable is thin, easy to hide, and saves space. Moreover, the length of the cable is 8 meters, so connecting it to devices that are far away is not an issue.
This affordable VGA cable gives you value for money, considering its quality and design.
Conclusion
Hopefully, this article helped you learn more about VGA cables and their functions.
Standard VGA cables have been around for many years. Even though newer cables like HDMI and DVI are replacing VGA cables, we still use VGA in some modern technologies like Smart TVs, monitors, and laptops.
Since VGA cables transmit data in one direction, we, therefore, conclude that VGA cables are directional.