The Roku OS is a capable smart TV operating system that has been around for quite some time.
Look at the number of streaming hardware the company has released over the years, and you'll know how far the OS and Roku have come.
Roku OS is the TV OS of choice for many. The familiarity with the operating system, neutral positioning, and the overall bug-free experience are reasons behind its popularity.
Several users plug a Roku streaming device into their smart TVs to bypass the TV's native OS.
Owing to its popularity, Roku licenses its TV OS to many TV manufacturers, which means users need not buy the streaming stick separately.
But how good are these Roku TVs? And are there Roku 4K TVs? If there are, how good are they? And what are some good Roku 4K TV options?
Read on for the answers to all these questions and more.
What Is a Roku TV?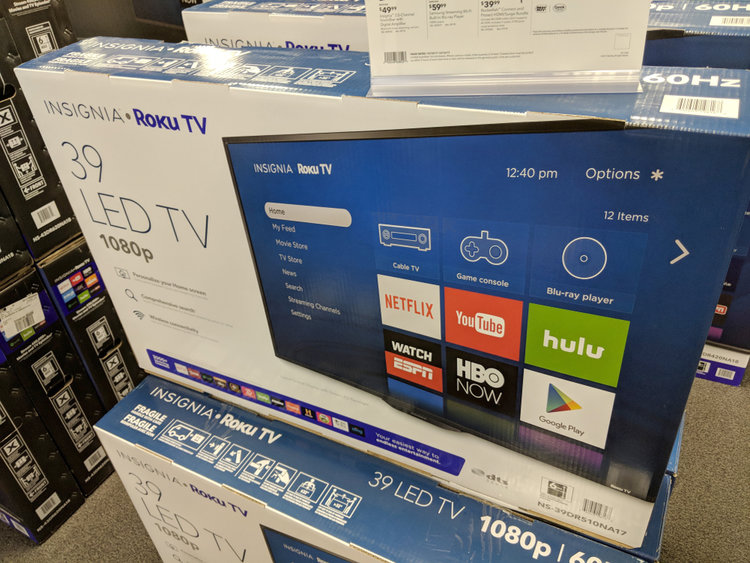 A Roku TV is any TV with a built-in Roku OS, their smart TV OS.
That means no Roku stick occupying one of the TV's HDMI ports or switching inputs to access the Roku OS home screen.
The Roku remote is the TV's default remote and can control the TV entirely.
A Roku TV also means the Blu-ray player, cable box, and any device you plug into the TV's HDMI port will appear on the home screen.
All Roku streaming sticks use the Roku OS. But a TV with a Roku stick plugged in is not technically a "Roku TV."
A Roku TV could be a TCL, Sharp, Philips, Hisense, Sanyo, etc. Roku doesn't make its own TVs yet.
The more mainstream names like Samsung and LG don't make Roku TVs because they've got their own TV OS to dish out and popularize, unlike the manufacturers above.
Are Roku TVs 4K?
Not all Roku TVs are 4K. However, with most smart TVs adopting the 4K panel as standard, most Roku TVs sold in 2022 are "4K."
Back in the day, when 4K televisions were not as omnipresent as now, non-4K Roku TVs were more the norm.
Best 4K Roku TVs in 2022
Although a few manufacturers make TVs with integrated Roku OS, a few churn out better TVs than others. The display, built-in speakers, and other critical hardware aspects are overall better.
Here are the best 4K Roku TVs in 2022:
TCL 6 Series (R655)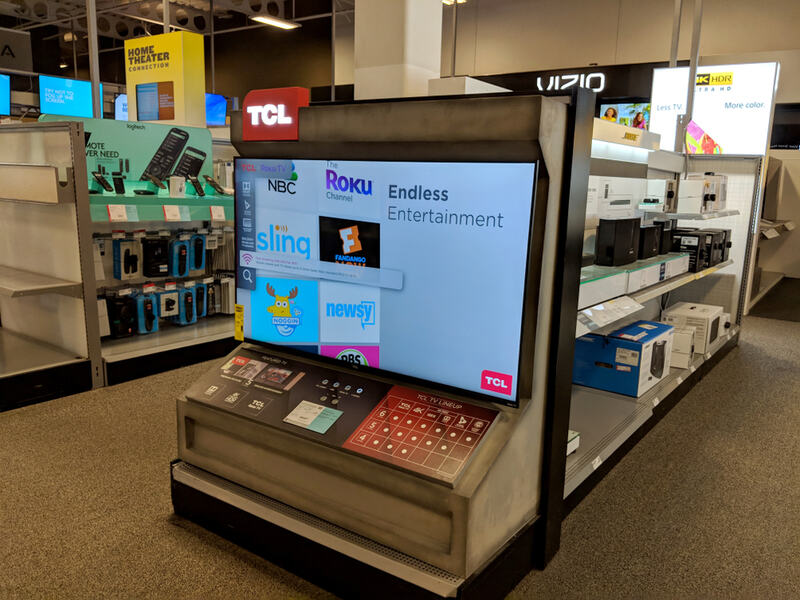 The most popular Roku TVs are TCL TVs, and the best of the lot is the TCL 6 Series. It boasts excellent picture quality, class-leading smart features, and great pricing.
The 6 Series is a premium 4K QLED TV with 55, 65, 75, and 85-inch screen size options. The front is all-screen, like the previous version (R635 ), which is a great buy too.
The most significant aesthetic change from its predecessors is the redesigned center stand, which is adjustable and sleeker. The 85-inch, however, keeps the traditional splaying feet.
The mini-LED backlight display offers much better contrast than regular LCD screens and precise illumination. The 120 Hz refresh screen offers improved motion performance.
And there's, of course, HDR10 and Dolby Vision support. The TV also provides Dolby Vision IQ, which adjusts the image automatically using the ambient light sensor.
The R655 has four HDMI inputs, a USB 2.0 port, Ethernet, a headphone jack, RF input, etc.
The TV may not compete directly with high-end Samsung and LG 4K TVs of the world, but it will also not have you complaining or missing those premium 4K smart televisions.
TCL 4 Series (S455)
TCL 43" Class 4-Series 4K UHD HDR Smart Roku TV – 43S455, Black
Stunning 4K Ultra HD: Enjoy breathtaking 4K movies and TV shows at 4 times the resolution of Full...
High Dynamic Range: Enjoy free TV, live news, sports, movies, and more.
Simple, customizable home screen: Your favorite broadcast TV, streaming channels, gaming console and...
Last update on 2023-05-29 / Affiliate links / Images from Amazon Product Advertising API.
The 4 Series is TCL's entry-level 4K Roku TV. It is pretty barebones, skipping a lot of fancy features. But it gets the job done, particularly for the price point.
The TV lacks a variable refresh rate (VRR), HDMI 2.1, and other advanced gaming features, but the low input lag offers decent gaming capabilities.
The excellent black uniformity and high contrast ratio make the TV more than good enough for watching shows or movies in moderately lit or dark rooms.
The TV supports HDR with direct backlighting. It has brilliant contrast, showcasing bright whites next to deep blacks with deft. The display is adequately bright to overcome glare during normal viewing conditions.
The TV exhibits native 4K content perfectly, with zero perceptible concerns. Full HD content looks almost like true 4K. The TV, however, cannot display 8K signals.
The design is relatively modern, with thin bezels. Although the build is plastic, it's good quality overall and should not be a cause for concern.
If it's your first Roku 4K TV and you don't want to splurge, the TCL 4 Series is worthy of your attention.
Hisense U6GR
Sale
Last update on 2023-05-29 / Affiliate links / Images from Amazon Product Advertising API.
The Hisense U6GR is another entry-level 4K LED TV with integrated Roku.
The TV sits alongside the U6G, with marginal improvements such as VRR and eARC support. The U6G employs Android TV, whereas this model comes with Roku OS.
The TV comes in 55 and 65-inch screens, which can get pretty bright. And the local dimming feature works quite well for the number of zones.
The quantum dot display technology boasts a variety of colors, boding well for HDR content. The VA panel is high-contrast and performs well in dimly lit rooms. The high peak brightness and solid reflection handling ensure good performance with minimal lights around.
The side-positioned inputs make access convenient when mounted on the wall. The four HDMI 2.0 ports help connect with various devices. There's no HDMI 2.1, but one of the ports supports eARC.
The TV overall is a solid pick if you're on a budget and not fixated on a TCL. However, availability can be an issue. Retailers usually don't carry the U6GR or have limited stock.
Is There a Roku-Branded TV?
No, there is no TV with the Roku branding yet.
The streaming hardware manufacturer, however, has plans to make its own TVs in the future. Currently, Roku licenses its TV OS to other manufacturers.
Talking about the future, Roku is not planning to build or buy a manufacturing facility and make TVs from scratch.
The intention is to contract-manufacture its TVs with another TV manufacturer and slap its branding on them. The TVs, of course, will be built to Roku's design and specifications.
Why Is Roku Keen on Making Its Own TVs?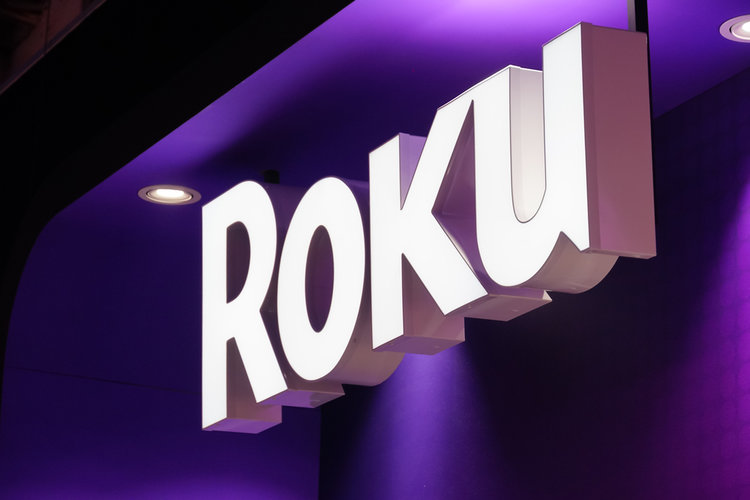 Roku plans to make its TVs so it can control hardware and software completely.
Although more than a handful of brands run Roku OS, they are not obliged to do so indefinitely.
Brands like TCL, for instance, sell TVs with Google TV OS alongside models with Roku OS. And it's pretty possible TCL and other manufacturers who dabble in Roku and other smart TV OSes could ditch Roku OS entirely.
The major TV manufacturers like Sony, Samsung, and LG either run their own OS or use Google TV OS. So, there's no market penetration for Roku on that front.
With the possibility of allegiances shifting and Roku OS' market share dipping, having some skin in the TV hardware game is a means to protect the software and facilitate deeper penetration into the market, which is what Roku wants to achieve.
With Roku TVs, Roku will also be able to dictate its TVs' pricing and overall market positioning.
FAQs
Should You Buy a 4K Roku TV?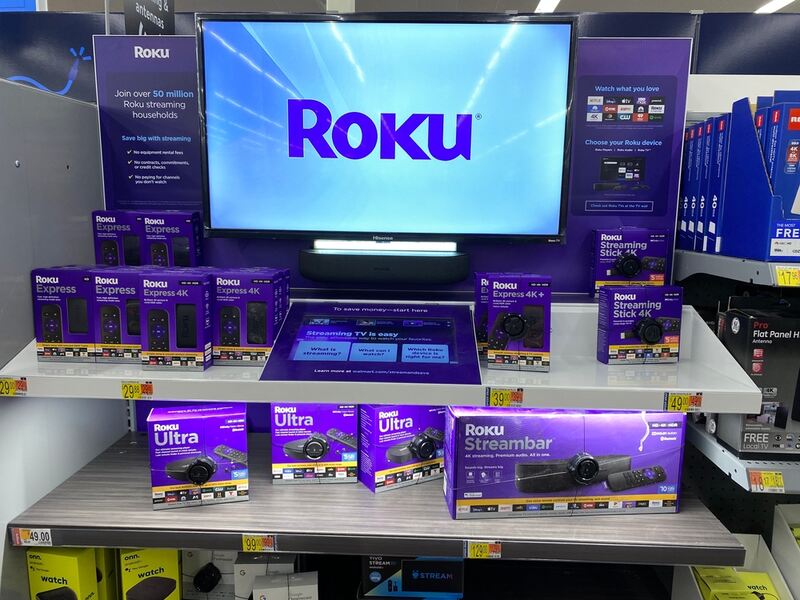 A 4K Roku TV is a must-buy if picture quality is paramount. Since there's more native 4K content now than ever, a 4K TV offers a better visual experience now than before when non-4K content was upscaled to 4K panels.
If, however, you're not particular about 4K and already have a 1080p TV and a Roku Streaming Stick 4K, for instance, a 4K Roku TV is optional.
If you're not picky, watching 4K content on a Full HD panel doesn't look bad. The Full HD panel won't display the 4K content in its true form, but the visuals will look better than 1080p.
How Does a Roku 4K TV Stack Against a Smart TV with a Roku Stick?
There's no difference in features between a 4K TV with a built-in Roku OS and an HDTV with the Roku streaming device plugged in.
There, however, could be performance differences if the Roku stick inserted is the latest and greatest and the Roku TV is a generation or two older.
For instance, the TV's Wi-Fi chip could be older, and its wireless connectivity, as a result, may not be on par with the Roku stick.
Also, the Roku OS integration will be marginally better in a TV designed to run the Roku operating system by default than a random HDTV connected to a Roku.
Other than that, the user interface, app layout, settings functions, etc., will be identical.
Should I Buy a New Roku 4K TV or a New Roku Stick?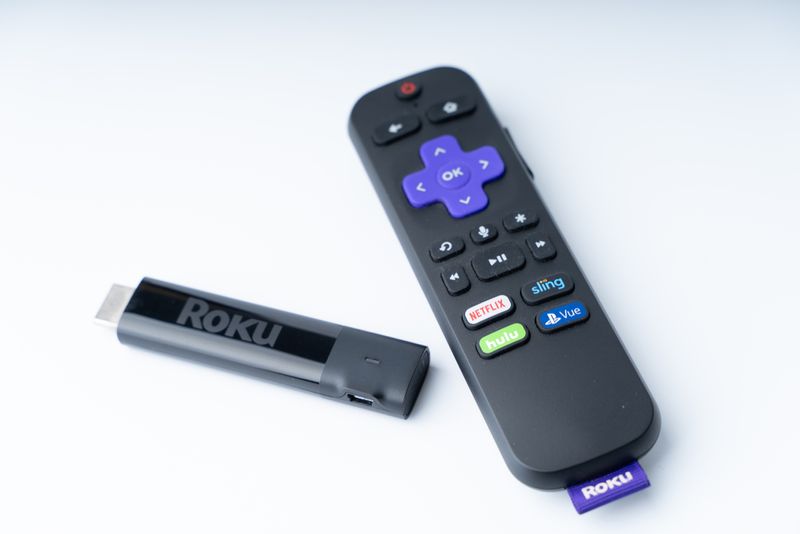 If you have a Roku 4K TV that's only a couple of years old but feels slow already, it's advised to hook it up with a newer 4K Roku streaming stick and make things snappier and quicker to navigate.
If, however, your 4K TV is several years old, behind the curve on the audio-video front, or a TV upgrade is long pending, it's better to get a new 4K Roku TV.
Note that using a Roku stick means managing two remotes: the Roku remote and your TV remote. If you're not a fan of juggling remotes and switching between interfaces, a brand-new Roku 4K TV should be your choice.
If you want the best TV money can buy, as well as the Roku OS, get your favorite 4K TV and add a Roku streaming device.
Note: Some Roku remotes are IR-based and can be used to control certain TV functions.
Are There Roku 8K TVs?
8K is not a common TV screen resolution, which means there aren't many 8K Roku TVs. The TCL Roku TV 6 Series (R648) is the first 8K Roku television and possibly the only one out for sale.
Last update on 2023-05-29 / Affiliate links / Images from Amazon Product Advertising API.
Are Roku 4K TVs Cheap?
Roku 4K televisions are not "cheap," quality and price-wise. Some of the best TV manufacturers make Roku TVs and provide all the regular smart TV attributes buyers look for.
The budget Roku TVs may eschew the bells and whistles and focus primarily on the basics. The more expensive smart TVs pack more advanced functions, like smart home integration.
All Roku TVs offer great sound and visuals for the price. If you bought a high-end Roku 4K TV, expect it to perform on par with the best 4K TVs in the price bracket.
On the price front, Roku 4K TVs could be slightly pricier than regular smart TVs. The premium is for not having to buy and set up a Roku streaming device separately.
Can I Plug Another Streaming Device Into a Roku 4K TV?
Yes, you can use other streaming hardware like Apple TV 4K, Fire TV Stick 4K Max, or Chromecast with Google TV with your 4K Roku TV.
But do that only if you're not a fan of the Roku OS or fancy another smart TV OS' layout better. In this case, do not buy a Roku TV and save some money.
Regarding app availability and other features, Roku 4K TV is on par (if not better than) with the other smart TV OSes.
But if your Roku TV is old and you need more processing power with a feel for other smart TV operating systems, go ahead and buy any non-Roku streaming device you like.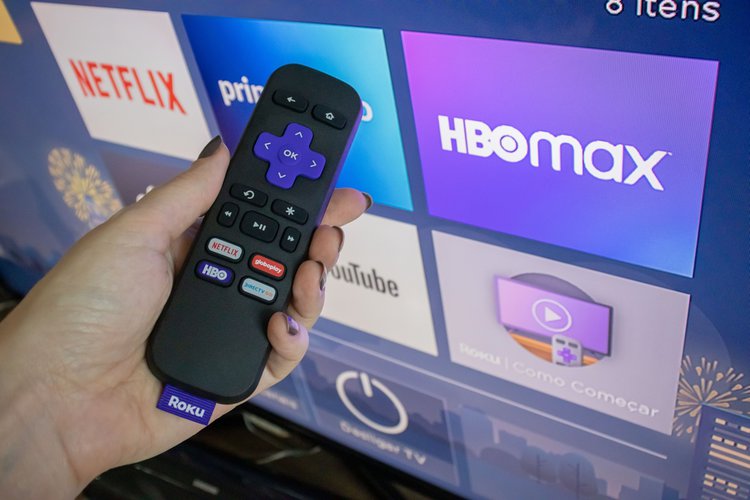 Does a Roku TV Mean Free Streaming?
Roku TVs offer free streaming apps, which you can download from the Roku Channel Store.
However, there is no free access to streaming apps that require a paid subscription, including services like Netflix, Prime Video, and Hulu.
Conclusion
Roku OS is no doubt popular. The company is one of the pioneers in the streaming hardware space. But don't confuse Roku devices with Roku TVs.
A Roku 4K TV is a smart TV with integrated Roku OS. A regular 4K TV doesn't become a "Roku 4K TV" when a Roku streaming stick with 4K capabilities is plugged into it.
Roku 4K TVs are available in different price ranges and offer great value. They may not compete with the best 4K Samsung, Sony, and LG TVs. But if you don't expect the sky, you should be more than content with a Roku 4K TV.
TCL makes the best 4K Roku TVs currently. And it hopefully will not be too long before Roku itself makes the best Roku 4K TVs.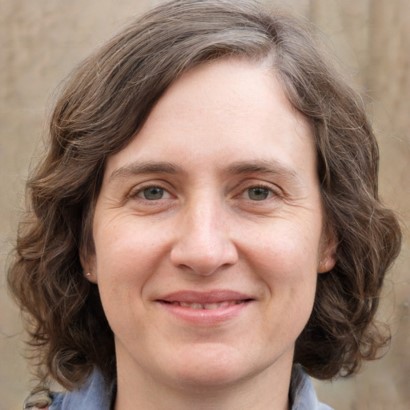 Catherine Tramell has been covering technology as a freelance writer for over a decade. She has been writing for Pointer Clicker for over a year, further expanding her expertise as a tech columnist. Catherine likes spending time with her family and friends and her pastimes are reading books and news articles.