Laser star projectors take home and party decorations to the next level with entrancing colors and mesmerizing galaxies.
With more companies coming up with home projectors, thousands of stargazers have bought star laser projectors to have their very own galaxy at home.
However, not many people know that the U.S. Federal Aviation Administration (FAA) released a statement warning consumers to be careful of pointing the device directly into the sky or the flight path of an aircraft.
So, are laser star projectors safe?
The short answer is yes, laser projectors regulated by the FDA as Class II or Class III lasers are safe for brief and accidental exposure. However, it will be best to practice a safe setup so that nobody stares into the beam and experiences flash blindness.
Laser light projectors installed outside should also have the appropriate ingress protecting (IP) rating to resist dirt, moisture, and extreme temperatures.
In this article, learn about laser projector safety and how you can safely use it at home.
What are laser star projectors?
Laser projectors diffract a laser beam into multiple shapes and dots and use blue nebula LED light to create a starry sky effect.
How do laser star projectors work?
Innovative designs use diode laser, holographic technology, and precision glass optics to bring an intergalactic mood to parties, arcades, arenas, and homes.
Newer models can be controlled with a remote or mobile app to change color and light effects. Two-in-one music star projectors are also popular for creating a soothing bedroom environment.
Laser Products Safety Information and FDA Regulation
Laser products regulated by FDA and tagged under Class II and Class IIIa have a laser output at or below 5mW.
Star laser projectors with Class II and Class IIIa lasers are not considered hazardous. However, deliberately staring into any laser will cause "flash blindness" or temporary vision loss and pain that lasts a few seconds and up to two minutes.
While no permanent damage has been recorded, the short-term effect of flash blindness is hazardous for individuals driving an aircraft.
With that in mind, the FDA advises users to avoid intentional exposure to the direct beam of Class II and Class IIIa (including reflected beams) lasers.
Are laser star projectors safe?
You can think of it this way: Class II and Class IIIa lasers are widely used in everyday settings. They're used for laser pointers, classroom demonstrations, range-finding equipment, aiming devices, and laser scanners.
These laser products are used all over the world without injury. Given that the laser star projector is FDA approved as a Class II or Class IIIa laser with a laser output at or below five milliwatts, you are entirely safe.
While laser light projectors are safe, keep in mind that you should never leave children and pets unattended with the device. Remember to keep a close eye on the power cord and the outlet to avoid any accidents.
As long as no one is staring directly into the laser beams, you should be safe.
Can laser projectors damage your eyes?
Laser projectors are safe and will not cause retinal damage unless you stare directly into its laser beam for more than 10 seconds.
Staring directly and unblinkingly into a laser pointer with power between 1 to 5 milliwatts can cause permanent vision loss. Accidental exposure to Class II and Class IIIa lasers will not cause any damage.
You should know, though, that our eyes have a blink reflex which makes staring into a bright light very difficult to do.
Even though that's the case, it would be best to avoid looking in the direction of a laser beam and any bright light, for that matter. When setting up your projector, ensure that they're kept low to the ground and toward the wall. This will minimize the chance of directly shining a light into people's eyes.
Are laser projectors safe to use outdoors?
Many people are wondering if laser star projectors can be used outdoors.
Outdoor laser projectors should have an IP rating of 65 or higher to protect against harsh elements like strong winds and heavy rain. IP44 plugs will ensure that your electrical outlet is sage.
For outdoor Christmas projectors , make sure to get one with these ratings to ensure they work in sub-zero temperatures. This No products found. is IP65 waterproof and dustproof with a weather-resistant cap, perfect for withstanding snow, sun, and rain. It can even withstand temperatures up to -20C°.
U.S. Federal Aviation Administration (FAA) delivered a message to warn against the hazard of pointing laser projectors directly into the sky.
You should know that the average laser light projector's beams will become powerless between 50 ft. to 750 ft. when projected into the sky. The average aircraft has an altitude of about 18,000 ft., so it's not likely that your home decorations will cause a distraction.
However, there were occasions where helicopter pilots could pinpoint the exact location of laser pointers, as even one mW laser can cause flash blindness at an altitude of 110 ft and glare at around 500 ft.
With this, the FAA released guidelines on Laser Safety.
Tips and safety precautions for star laser projectors
Laser Power and FDA Regulations
Class II and Class IIIa lasers are at five milliwatts or less in power. Accidental exposure isn't likely to cause harm or damage.
Safe Setup
Laser projectors become dangerous once you look directly into the beam. To avoid any vision-related injuries, the laser projector so that both kids and adults can avoid looking directly into the beam source. Keep the projector low to the ground and close to a wall.
You should also be attentive to the outlet and power cord when kids or pets are around.
Ingress Protection (IP) rating
Not all indoor laser light projectors are safe for outdoor use. Before installing a projector outside (especially in the winter), ensure that the body has the correct IP rating for weatherproofing (IP65, IP66, or IP67) to protect from moisture, extreme temperatures, and harsh elements.
Conclusion
FDA-regulated star laser projectors are 100% safe for indoor and outdoor use.
However, you need to take the proper precautions to avoid laser light damage:
Use only Class II or Class IIIa
Safe setup to avoid adults' and children's line of sight
To avoid pointing directly into the sky
Proper IP rating for indoor and outdoor use
We hope this article was helpful! Let us know what you think.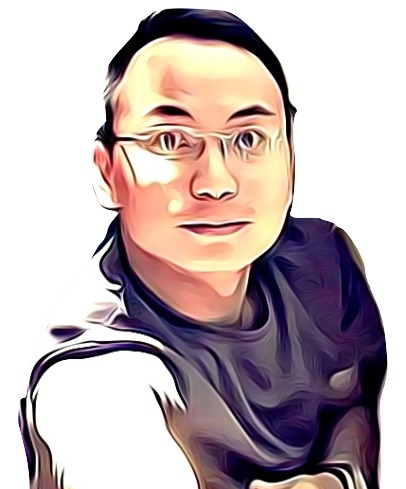 Vance is a dad, former software engineer, and tech lover. Knowing how a computer works becomes handy when he builds Pointer Clicker. His quest is to make tech more accessible for non-techie users. When not working with his team, you can find him caring for his son and gaming.