Do you want to go camping, throw a party in your backyard, or have date night under the stars? Projectors are a great way to spice things up.
There are many ways to use your projector outdoors, from movies to slideshows and decorative projections. You need a projector that is bright enough to defeat ambient light.
Laser projectors are an excellent choice for outdoor projection. They use solid-state lasers as their light source, resulting in bright, high-clarity images. They also have outdoor-friendly features such as water-resistance and portability.
This article explains why you can use laser projectors outdoors. Don't have a laser projector? Keep reading to discover excellent substitutes.
Are Laser Projectors Good For The Outdoors?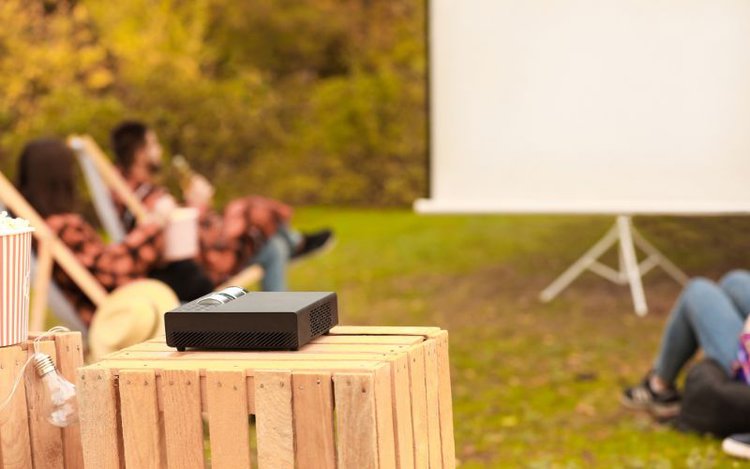 Do you want to project outdoors during the daytime? Laser projectors have what it takes to display images in brightly lit spaces.
Laser projectors typically have intense contrast. The light beams from their lenses are bright and focused, which prevents scattering and helps them defeat ambient light.
Most laser projectors use three lasers for each primary color, unlike lamp-based projectors that filter their colors from white light.
Laser projectors output between 5000 – 10000 lumens; high-end laser projectors may go even higher. On top of this, they have high color accuracy.
How Many Lumens Do You Need For An Outdoor Projector?
Before setting up your projector outdoors, you must consider factors like weather, external power sources, ambient lighting, etc. Ambient lighting is one of the most important factors.
Ambient light is any light you didn't install that influences your environment. It can be sunlight, bright moonlight, or the floodlight from your neighbor's porch.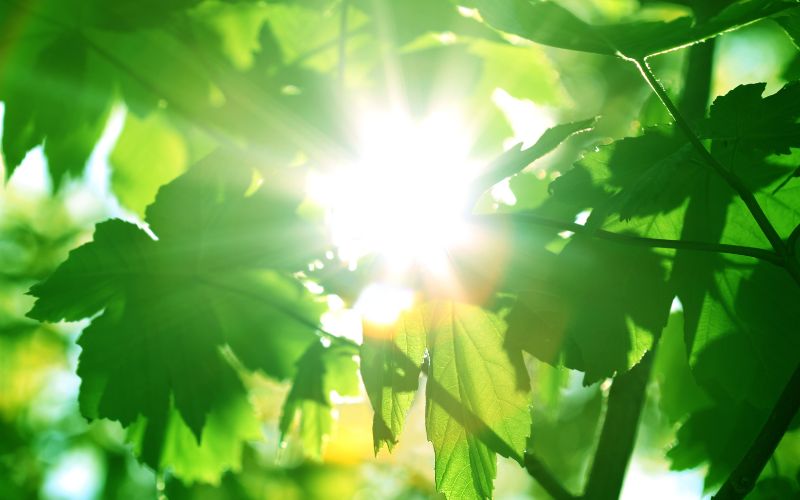 Where ambient lighting is controlled, projection is crisp and clear. In comparison, projected images look dim and washed out in a bright ambiance.
Picture the performance of flashlights and headlamps in bright daylight versus their performance in dark spaces or at night. That's pretty much how ambiance affects projection.
You need a projector whose projection strength can defeat ambient lighting and maintain image clarity. A primary determiner of this strength is the projector lumens.
Lumens represent the amount of light emitted by a light source — in this case, a projector lamp.
The number of lumens you need to project outdoors depends on your projection time. Are you projecting at night or in the bright daylight?
For nighttime projection, you need about the same lumens as indoor projection. Projectors with 1,500 – 2,500 lumens would perform well.
You need a higher output for daytime projection, between 3000 – 5000 lumens.
Depending on the size of the image you want to project, you may go even higher. For crusades, outdoor conventions, and other large audiences, we recommend an output of 6000 lumens or more.
Do Laser Projectors Work Outside?
Yes, they do. Laser, LED, and lamp projectors all work outside. The difference is in their performance.
We have already pointed out the advantages of laser projectors when defeating ambient light, but that's not all they have to offer!
Many laser projectors are weather-proof and drop-proof. These features make them ideal for camping, open-air shows, advertising, and architectural projections.
Some laser projectors like the Anker Nebula Cosmos Laser 4K Projector are built to be small and portable, making them easy to move around with.
There's one limitation, however; projector power consumption. Due to their brightness, laser projectors use up more energy than the average LED or lamp projector.
Access to electricity and power outlets is limited outside. You may need external power sources like compact battery packs, car batteries, and portable power stations.
To reduce power consumption and keep your laser projector running longer, activate the Power-Saving Mode.
What Other Types Of Projectors Are Good For The Outdoors?
We've established that laser projectors are ideal for camping, movie nights, and other outdoor activities. The question is, "Are they your only option?"
Like other high-performance new technologies, laser projectors are expensive. If buying one doesn't fit into your budget, there are alternatives to explore!
You can buy an LED or lamp projector that is good enough to use outdoors. You only have to look out for specifications that support outdoor projection.
In the following section, we'll detail the specs you need.
1. Brightness
Depending on the ambiance in your projection area, look out for projectors that output between 3000 – 5000 lumens of light.
2. Portability
Mobility is a large part of outdoor set-ups. Look out for projectors that are portable and easy to unmount after use.
3. Video Source and Connectivity
Go for projectors with many connectivity options, including HDMI and USB. Wireless options like WiFi and Bluetooth are also ideal.
4. Audio
If you're not projecting for a large audience, buy a projector whose built-in speakers are loud enough to use without external speakers.
5. Power
Buy a projector with power-saving features. You'll need all the energy conservation you can get.
The BenQ TK850 True 4K Movie Projector and Optoma UHD38 True HDR10 Projector are great examples of non-laser outdoor projectors.
They are very bright, with light outputs of 3000 and 4000 lumens, respectively. They display images in immersive 4K (3840 x 2160) resolution and have several connectivity options.
Conclusion
An outdoor large screen experience is something to look forward to. Sadly, ambient lighting and poor weather conditions can ruin a good projection.
Laser projectors are ideal for outdoor projection. They come equipped with brightness, rich colors, portability, and other specs that defeat outdoor challenges.
If you're worried about their cost, you can buy an LED or lamp projector with outstanding outdoor performance! Check out our selection of the best outdoor projectors, and take your pick!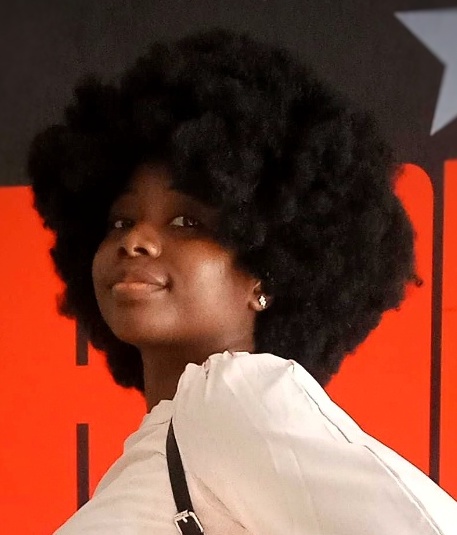 Gabriella 'Diogo is a content writer with a vested interest in tech hardware and equipment. She shares her knowledge and processes in an easy-to-grasp, lighthearted style. When she's not testing or researching device performance, you'll find her writing short stories or rewatching episodes of her favorite sitcoms.