DisplayPort is a multimedia interface that transmits high-resolution video and audio in high definition between devices. It connects to a host device, serving as the source of data, and into a data recipient such as a display.
Nearly all devices come with DisplayPort attachments. Desktop and laptop users benefit from its locking mechanism that provides a more secure attachment to machines.
DisplayPort cables have twenty pins arranged into an L-shaped port. Its composition is more compact, with its cables not as long as typical multimedia cables, measuring at an average length of two meters.
These transmitters achieve the highest levels of bandwidth. Over time, developers have incorporated further innovation into the interface to provide reliable connectors with impeccable bandwidth.
Not all DisplayPorts are created equal. Its functions are geared toward transmitting top-quality audiovisual components, but the cables themselves are not all the same, nor is their capacity.
Below, we will explore the different DisplayPort adaptations and how they suit the different needs for audiovisual transmission.
Let's get into it.
Are All DisplayPort Cable the Same?
No, DisplayPort cables are not all the same. They share a mutual purpose but are vastly different in function.
The versatility of the DisplayPort 2.0 is unparalleled. Its performance in transmitting audiovisual components is a massive upgrade from its predecessors.
DisplayPort is already considered among the best multimedia interfaces, second only to HDMI . It remains the number one choice for avid gamers.
VESA, Video Electronics Standards Association, invented DisplayPorts and released the DisplayPort 1.0, the original version that provided transmission at high bit rates in 2006. Its developers followed up its copy protection with the integration of high definition in 2007, with the DisplayPort 1.1 .
VESA released DisplayPort's latest innovation as recently as 2019. It offers nearly forty times the bit rate as its first version did.
With the several interface variations that have come out, it can be confusing to pick out which one suits your devices and your needs best.
Are There Different Types of DisplayPort Cables?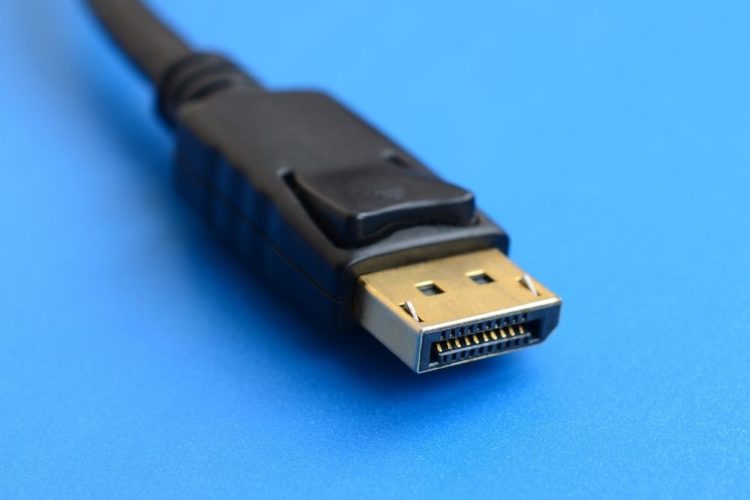 Today, DisplayPorts come with seven versions that are compatible with different-sized ports.
Here is a comprehensive guide of each kind of DisplayPort and its availability.
DISPLAYPORT
SPECIFICATIONS
AVAILABILITY
DisplayPort 1.0 (2006)

Resolution: 1440p @ 60Hz
Data Rate: 5.18/8.64 Gbps
Bit Rate: RBR/HBR

Not Available
Size: Standard

DisplayPort 1.1 (2007)

Resolution: 1440p @ 60Hz
Data Rate: 8.64 Gbps
Bit Rate: HBR
Integration:

High-Definition Copy Protection 1.3
Dual Mode
3D

Not Available
Size: Standard

DisplayPort 1.2 (2009)

Resolution: 4K @ 60Hz
Data Rate: 17.28 Gbps
Bit Rate: HBR2
Integration:

DisplayPort 1.3 (2015)

Resolution: 4K @ 120Hz
Data Rate: 25.92 Gbps
Bit Rate: HBR3
Integration:

8K @ 60Hz Resolution with Display Stream Compression
High-Definition Copy

Protection 2.2

HDMI 2.0 Compatibility

DisplayPort 1.4 (2016)

Resolution: 4K @ 120Hz
Data Rate: 25.92 Gbps
Bit Rate: HBR3
Integration:

Display Stream Connection 1.2
HDR

DisplayPort 1.4a (2018)

Resolution: 4K @ 120Hz
Data Rate: 25.92 Gbps
Bit Rate: HBR3
Integration:

Display Stream Connection 1.2a

DisplayPort 2.0 (2019)

Resolution: 8K @ 60Hz
Data Rate: 77.36 Gbps
Bit Rate: UHBR
Integration:

10K @ 60Hz with 24 bit color 4:4:4
16K @ 60Hz with DSC
128b-132b Serialization
Display Signal Compression
Are DisplayPort Cables Universal?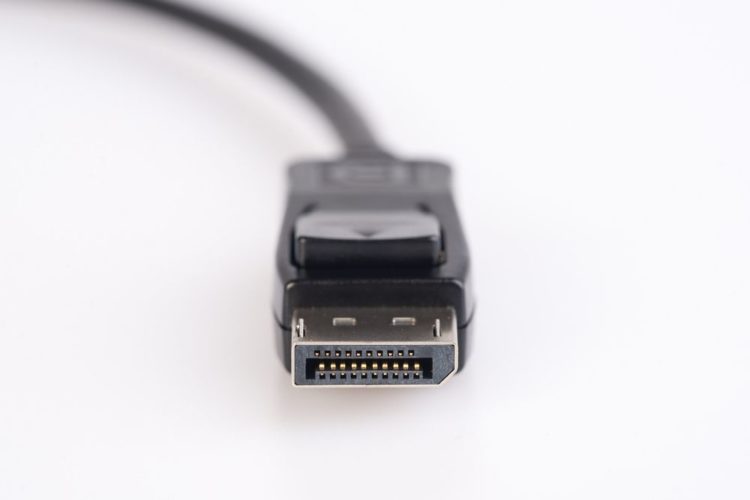 In essence, yes.
Any DisplayPort cord, even the older models, can run DisplayPort configurations. This includes 4K and multistream abilities.
DisplayPort 1.2 and above can support HBR2, providing a resolution of 4K at 60Hz or a maximum of four 1080p multi-streamed displays.
The DisplayPort is also compatible with different kinds of receptors. The connectors on each end of the DisplayPort will ultimately determine its compatibility.
Devices come with different ports, such as the USB Type C with DP ALT Mode , the standard DisplayPort, and the mini DisplayPort. The cables come with varying combinations of connectors at each end that provides users more opportunities to utilize a DisplayPort on their devices.
While the range of compatibility increases the DisplayPort's universality, the true limitations are posed by the prominence of HDMI cables.
HDMI cables were released five years before DisplayPort and had already fortified its reputation in multimedia.
Although the DisplayPort can deliver paramount resolution, HDMI is better able to provide premium resolution to a broader network of users.
HDMI is more popularly used in mainstream media, while DisplayPort is the number one choice in its niche market of gamers.
DisplayPort functions are sought after by avid gamers who look for an immersive gaming experience. With the interface's multi-stream function, immense bandwidth, and optimal resolution, gamers can maximize game graphics for the ultimate immersion.
Still, the lack of multi-stream functions and extreme bandwidth does not take much away from the appeal of HDMI cables.
The High-Definition Multimedia Interface still presents gamers with optimal resolution. It is more adaptable to technologies outside of the PC spectrum.
Does It Matter What Kind of DisplayPort Cable I Use?
When it comes to any gadget that goes through a series of upgrades, the specific kind you use on your device always matters.
Luckily, while it does matter, picking the right one is not that difficult. Newer versions and some older models of DisplayPort are compatible with each other.
The newer cables are also backward compatible and run on older DisplayPort receptacles.
In choosing a DisplayPort, go with quality cables from reliable manufacturers. The composition of premium cables is built to last.
They are made with robust materials and a versatility that will less likely require an upgrade in hardware, should newer DisplayPort options become available.
The VESA-certified iVanky's 3D DisplayPort offers the highest levels of DisplayPort functions. It also comes in a variety of measurements.
Final Words
Everything that goes into DisplayPort can be a lot to take in, but we hope we've shed some light on its complexities in this article.
When you take a few simple steps in finding out the configuration of your devices, it should be easy to find the right DisplayPort for you.
Key Takeaways:
Not all DisplayPort cables are the same.
There are many different variations of the DisplayPort with seven versions and varying compatibility.
The function and quality of the DisplayPort matter in conjunction with your needs and the devices they will be connecting.
You can watch this video to learn more about the different HDMI and DisplayPort versions.
All HDMI and DisplayPort Versions EXPLAINED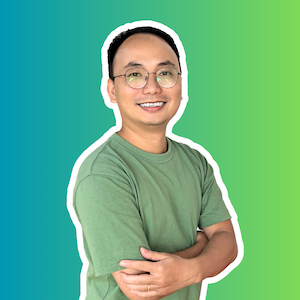 Vance is a dad, former software engineer, and tech lover. Knowing how a computer works becomes handy when he builds Pointer Clicker. His quest is to make tech more accessible for non-techie users. When not working with his team, you can find him caring for his son and gaming.