DisplayPort cables are backward compatible with versions as far back as DisplayPort 1.1.
So, if you recently broke or lost your DisplayPort cable and are wondering if you need to buy the same one to use on your device, the answer is no.
DisplayPort cables are configured to be compatible with one another, with little regard to its running version.
Suppose you have a laptop meant to serve as the data source, or a monitor that is intended to be the audiovisual transmission recipient, which features DisplayPort version 1.2.
It is compatible with DisplayPort versions from 1.3 through the latest DisplayPort 2.0 .
When the Visual Electronics Standards Association conceptualized the DisplayPort, its top priority was to maximize its application for personal computers. This configuration meant addressing the long-term compatibility issues often found in technology and providing solutions for them.
In 2006, VESA made the DisplayPort 1.0 available to consumers with the promise of eradicating the limiting functions found in other data transmitters.
While the ever-evolving world of technology continues to integrate newer innovations into gadgets, the DisplayPort features a function that does not render its products useless with each new upgrade.
The range of backward compatibility provided by DisplayPort cables keeps it a formidable presence in today's market.
If you struggled to take in some of those details, keep reading to get an in-depth understanding of DisplayPort backward compatibility and other features.
Are DisplayPort Cables Backwards Compatible?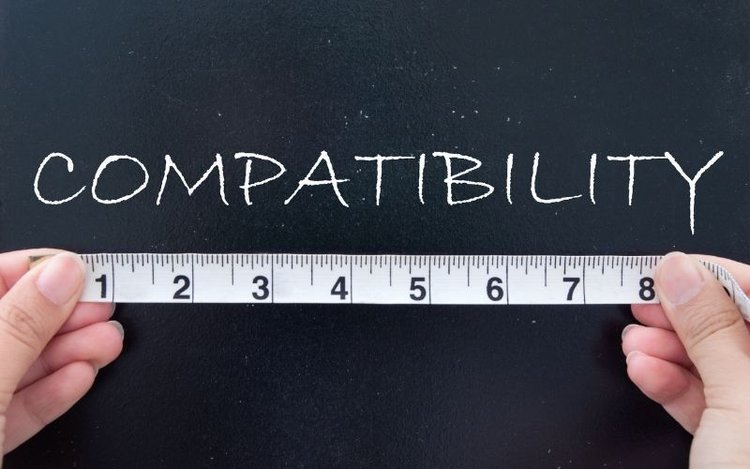 Absolutely, it is considered one of its universal properties by nearly everyone.
Before we further discuss this, let's break down what backward compatibility means.
The Backward Compatibility Feature on DisplayPort Cables
Backward or downward compatible means the soft/hardware in question possesses the ability to be used in conjunction with an older version or model of it, such as its predecessors, without the use of adapters or any other modification.
DisplayPort 1.2 , the third installment of the DisplayPort, came out three years after the initial market release of DP 1.0. It is the first of the DisplayPort versions with a backward-compatible function.
The configuration became a standard, with each of the four subsequent versions featuring the same integration. Manufacturers assumed that this was a prudent move to prevent driving consumers away.
The consistent eradication of past models or the need to constantly update hardware can be a deal-breaker for users.
In all honesty, DisplayPort cannot afford to give users another reason to do away with them. DisplayPort's prevalence is far too delicate against its more prominent rival multimedia interface, especially with the DP's limited unique functions.
HDMI cables are more rooted in mainstream media. They feature versatility and applications that DisplayPort cables do not yet, or not at the same level HDMI delivers them.
DisplayPort is constantly threatened by HDMI cables, which most deem the superior of the two.
One thing is for sure, DisplayPort's universal ability to be backward compatible is a huge step forward for the audiovisual transmitter.
Are DisplayPort 2.0 Cables Backward Compatible?
DisplayPort 2.0 is backward compatible with all the older models that came before it.
In 2019, DisplayPort 2.0 was released.
Although it only came out within a year after DisplayPort 1.4a , the latest model of the series packs a much heavier punch.
With six predecessors before it, DisplayPort 2.0 is a culmination of more than a decade's worth of innovation in data transmission.
Here are some of the features DisplayPort 2.0 offers users:
DISPLAYPORT
RESOLUTION
BANDWIDTH
AVAILABILITY
2.0 (2019)

One display

No compression

(10240 × 4320)

10K at 60 Hz

With DSC

(15360 × 8640)

16K at 60 Hz

Two displays

No compression (3840 × 2160)

4K at 144 Hz

With DSC

(7680 × 4320)

8K at 120 Hz

Three displays

No compression (3840 × 2160)

4K at 90 Hz

With DSC (10240 × 4320)

10K at 60 Hz

10 GIGABIT/S
Standard

10ft cable

USB-C to DP

10ft cable

Display Dock

With DP, HDMI, USB-C, Card readers, USB slots
Can I Use a DisplayPort 1.4 Cable on a 1.2 Monitor?
Yes, you can use the newer DisplayPort 1.4 cable on your monitor that features a DisplayPort 1.2 receptor.
DisplayPort 1.4 is backward compatible up to DisplayPort 1.2.
However, more current DisplayPort is not sanctioned to support up to DisplayPort 1.1 or 1.0. You will have to make sure with the cable's manufacturer.
A common issue among gadgets is the constant upgrade of software. When current configurations face an upgrade, specific applications and compatibility often leave users facing buyer's remorse.
VESA navigates these issues by integrating backward compatibility in DisplayPort's hardware and software.
You must purchase VESA-certified hardware to ascertain your gadgets reap the innovations integrated by legitimate manufacturers.
There is no need to upgrade your monitor to accommodate later versions of DisplayPort. The 1.2 version is capable of excellent resolution output, up to 3840 x 2160 (which is 4K at 90 Hz), but that is within the capacity of DisplayPort 1.4.
You will only have to upgrade your display to accommodate higher resolution games and not to work in conjunction with newer DisplayPort cables.
DisplayPort 1.4a and 2.0 are also backward compatible with version 1.2.
Do DisplayPort Cables Work Both Ways?
Yes and no. DisplayPorts are unidirectional when used in conversion but bidirectional in transmission.
Conversion happens when DisplayPort cables are connected to an HDMI port or to another receptacle. Data transmission is sent in a single direction from the input to the output.
The cable's connectors are not interchangeable. There is one input connector and another for output. You cannot connect the cable's output connector into a receptacle and use it as a data source.
Although DisplayPort-to-DisplayPort is bidirectional and its connectors are both input and output adapters, what matters is the device you connect it to.
If your device features a port, it will either provide input or receive output. Even when the DisplayPort cable is bidirectional, the port you connect it to might not support the opposite function.
You can check out this video to know more about DisplayPort cables and their functions.
All HDMI and DisplayPort Versions EXPLAINED
Final Word
We hope this article taught you a thing or two about DisplayPort.
It can get confusing, but its specs will be easier to remember if you acquaint yourself with your device's configurations.
Some manufacturers place input or output labels on the hardware itself to make it easier on us users.
Key Takeaways:
All DisplayPort cables are backward compatible up to 1.2.
Some DisplayPort cables are manufactured to support up to 1.1 and 1.0.
Buy reliable hardware to benefit from the technology's latest innovations.
Always check whether the receptor on your device is for input or output.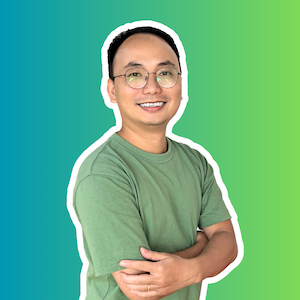 Vance is a dad, former software engineer, and tech lover. Knowing how a computer works becomes handy when he builds Pointer Clicker. His quest is to make tech more accessible for non-techie users. When not working with his team, you can find him caring for his son and gaming.