Want to know the difference between Anker vs Xiaomi projectors and find out which brand is better overall? Today, we'll do just that.
First and foremost, Anker and Xiaomi specialize in mini, portable projectors. This means you have an incredible powerhouse in a relatively small compartment. Both brands are jaw-dropping.
To compare and contrast these two brands as a whole, we need to look at the whole picture:
We need to consider what you're looking for in a product and who the company caters to.
We need to compare the quality of the brand's products as a whole.
We need to understand the user experience.
We'll look into the customer service experience by users.
This will give us a well-rounded example of each brand to help us decide which brand is better.
A Direct Comparison
For simplicity's sake, let's directly compare the major elements of each product, then continue to break it down from there.
Anker projectors:
Specialize in mini-portable projectors
Have a budget-friendly mindset overall
Have five projector products with a wide range of quality and designs
Cater to the modern homeowner in terms of design aesthetic but also cater to college students
Xiaomi Projectors:
Specialize in mini-portable projectors
Have a budget-friendly mindset for all products
Have two projectors total with different minimal differences in quality and features
Cater to the plug-and-play, ready-to-go buyer
These are the main characteristics of each brand. However, there is much more to consider. But don't worry. We'll touch on everything you need to know to make a proper decision.
Mini-Projectors From Each Brand
Now that we know the main traits of each brand, it'll be easier to touch on all these topics from here on.
To start, it helps that each brand gives you a few options with quality in mind. In other words, choosing which projector to purchase isn't as difficult. It's more about which brand you want to go with.
Anker vs Xiaomi projector differences
Although both brands have commonalities, the major difference between the two is the aesthetics of the design.
Both brands specialize in mini-projectors. But, Anker takes it one step further.
Out of the two, Anker gives you a few extra projectors to choose from. You have the Mars II, a small rectangular projector with a handle. It makes it easy to take from room to room.
Last update on 2023-05-31 / Affiliate links / Images from Amazon Product Advertising API.
They modeled the Capsule and Capsule II projectors after a soda. It's the size and shape of a soda can.
The next design is even smaller. It's the size of a lemon (or webcam.) Although they have two more projectors to choose from, these are their main ones where you'll find variation in quality.
Xiaomi projectors are easier because there are only two to consider.
You have the Mi Compact Projector, a small rectangular projector that has the same look and feel as Anker. There is also a smaller, flatter design that is discrete enough to put anywhere in your house.
Last update on 2023-05-31 / Affiliate links / Images from Amazon Product Advertising API.
When it comes to design and modernism, Anker is more innovative.
Affordability and Budget Projector by Anker and Xiaomi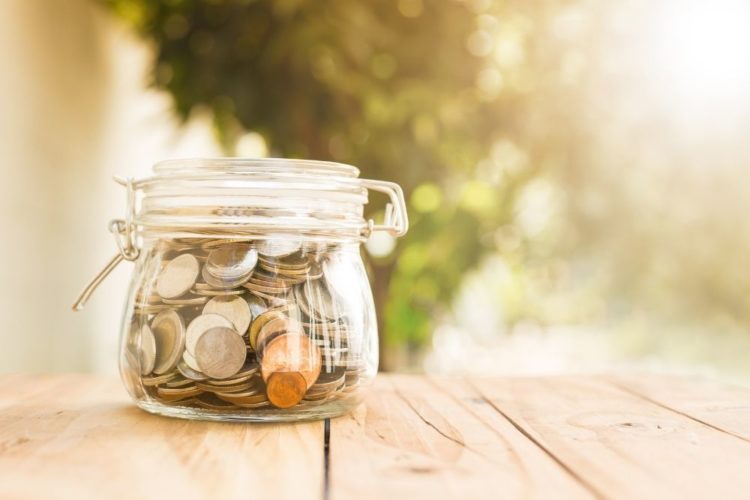 We all know you can spend thousands of dollars on a projector. However, both Anker and Xiaomi make buying a projector easy. Each brand has low prices on each product.
Xiaomi is the easiest of the two. With only two total projectors (Mi Box S and Mi Compact Projector), they've priced them both at almost the same price. Now all you need to pick is the color. Will you pick the black or white one?
Anker has a wider selection such as the Capsule, the Mars and the Apollo to name a few. However, this means their prices have a broader range.
To keep it simple, Anker has three price tiers. They have a low-range, a middle-range, and a higher-range price with the smallest projector as the least expensive.
This gives your budget a lot of flexibility. In fact, now you can purchase two for the price of one Xiaomi and test which Anker projector is your favorite.
When price becomes an issue, Anker's got you covered. Anker is the winner in this round.
Anker vs Xiaomi Projectors: Who do they Cater to?
Anker vs Xiaomi projectors are immediate competitors. Each brand makes a few derivations of its products such as the Mars projector by Anker and the Mi Compact Projector by Xiaomi.
The quality and specifications of both brands are great. Both allow streaming from popular apps like Netflix, Amazon Prime, and the like. Both give you multiple ports for compatibility with other products and devices.
Both brands cater to people who want a home theater and need to create their home theater in any room of the house.
The difference between Anker and Xiaomi is that Anker also caters to college students. For example, the Astro and Apollo projector by Anker are great for college students. Considering the size of one projector is around the size of a lemon (and webcam), what college student wouldn't want to purchase this item? It's also affordable for a college student.
With these facts in mind, Anker comes out on top because they appeal to a broader range of people.
User Experiences: Anker VS Xiaomi Projector
User experience, customer reviews, and general talk about each product are essential if you plan on purchasing anything online.
So, we decided to see what others are saying about their experiences with each projector.
Xiaomi user experience
Amazon customers are the first to respond to negative or positive reviews of any product. Naturally, this is the first place we looked.
Considering Xiaomi only makes two projectors, it's easy to see the user experience. With their most popular projector coming in at a high rating on Amazon. Although this is great, what are the users saying?
It looks like everyone loves the picture quality of Xiaomi.
The compact design also has rave reviews. When it comes to the audio, it doesn't disappoint.
However, when it comes to the speed of the projections and software, people start to complain.
A few users mentioned that it's too slow and lags when using the user interface and control functions. However, one can only assume that the user also has slow internet.
When it comes to Reddit, users stated that Xiaomi is a fantastic brand for people with a budget.
Although both Amazon users and Reddit users complain about the focus issues. However, it appears Reddit users have a fix for that.
It turns out the Xiaomi projectors need to warm up during the first 20 to 30 minutes before the blurriness goes away.
Regardless of the minor negative comments, people seem to love the bang you get for your buck with Xiaomi.
Anker User Experience
When it comes to Anker projectors, the reviews are mixed. Even though some of the higher-tier projectors are rated high on Amazon, people have many positive and negative things to say about Anker.
For starters, many people realize that it's a budget-friendly device. So, some users agree that "you get what you pay for."
However, others don't like to compromise on the quality. For example, even though the brightness is great and the pictures look good, some users complain that the autofocus doesn't always work.
Anker directly states that copyrighted material from Netflix, YouTube, Prime, and other such streaming services is not compatible. Even with that warning label front and center, people have called that a "deal-breaker."
Nevertheless, an Amazon Firestick solves the problem. But that's a separate purchase, which means more money out of your pocket.
Reddit users also complained about the same issues. However, the most disappointing user comments are about what happens once you purchase a Firestick.
Users stated that once you're able to boot up Netflix, it only displays at 480p. Therefore the quality is drastically reduced.
User experience is vital when looking for the perfect brand. In this case, Xiaomi is the winner.
Anker vs. Xiaomi Customer Service
Many consumers assume that a big company means better customer service. However, that's not always the case.
Regardless of whether the company is big or small, users want a company to attend to their issues. So, we looked into which company will assist you better in your time of need.
Xiaomi reviews on Trustpilot rank 2.2 stars out of five as an overall company. Most people are not pleased with their level of care.
However, it seems most people are simply there to complain about their products but not exactly the customer service.
Although I should mention, the users who complain about their customer service experience are enlightening, but not in a good way.
Anker, on the other hand, has many great customer service reviews on Trustpilot. Their overall rating is 3.3 stars out of five.
With more good reviews than bad ones, it seems some people have had less than stellar service. However, more often than not, people claim that their customer service experience went well.
When comparing Anker vs Xiaomi, the brand with the best customer service is Anker.
Which Brand is Better?
Pros

Cons

Anker

Better designs and aesthetics.

Caters to a broader audience.

More quality items to choose from.

User experience is not the best.

Xiaomi

Two designs to choose from.
Good user experience.

Customer service is not the best.

Less range of products to choose from.
Let's tally up the results. When it comes to the brand with the better design and aesthetic, Anker is the winner.
The brand that has more flexibility in quality and caters to a broader audience is Anker.
Anker also wins in the affordability category.
Xiaomi comes out on top when it comes to user experience.
However, the brand with the best customer service as provided by Trustpilot is Anker.
Although the choice is ultimately yours, it seems that Anker is the better brand as a company and its projectors.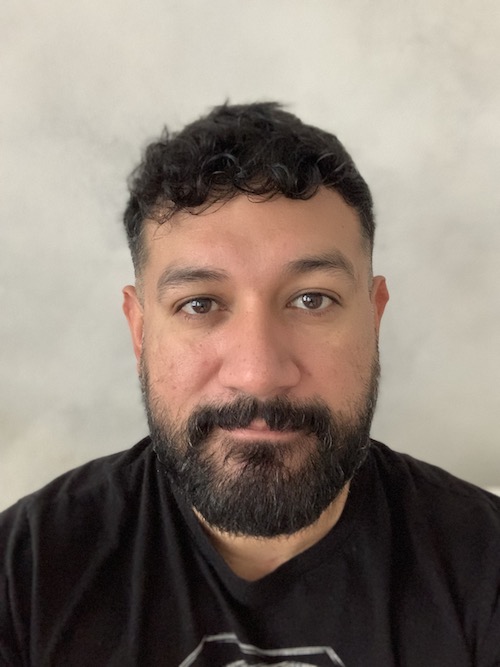 James Quintanilla is a technical copywriter. Although his experience allows him to write on many topics, he loves to focus on tech and travel. As a freelancer, James has worked on projects with Pointer Clicker, Lonely Planet, and the Travel Channel. When he's not writing or planning his next adventure, he's watching a scary movie.