To be honest, it's hard to pick one and leave out the other because both Elite Screens Inc and Akia Screens ® are top-rated U.S projector screen manufacturers. The companies have a common goal of enhancing user experience and satisfaction. Yet, their products differ in so many ways.
When it comes to projector screens, every user has different needs and preferences, and what one person finds appealing, the other might deem inept.
So, how would you know which brand to buy from between the two?
Well, it shouldn't be that hard once we look into each brand's features, pros, and cons. At the end of this post, you should know which suits you best.
Let's start with a summary table for a quick scan-through before we get down to the detailed side-by-side comparison.
Comparison Table
Akia Screens
Elite Screens
Target audience

Budget-conscious clients
People who are looking for portable, indoor/outdoor, manual, and home-theater screens.

Clients who don't mind spending extra
Users looking for short-throw screens, home-theaters screens, portable screens, indoor/outdoor screens, manual screens, and the fancy electric floor-rising screens

Product features, qualities, and materials

Screen materials: CineWhite®, CineWhite® UHD-B, MaxWhite® B, MaxWhite®2
Projector Compatibility: standard throw, short, ultra short
Aspect ratio: 16:9, 1:1, 4:3, 2:35:1, 16:9
Viewing angles: 90°, 160°, 170°, 180 °
Certifications: Greenguard, ISF

Screen materials: CineGrey, PowerGain, CineWhite®, Acoustic Pro HD, CLR®3, Maxwhite®3, Versawhite, WrathVeil®, Cinegrey 4D, Dyna white
Projector Compatibility: Ultra Short Throw, Short Throw, Standard Throw
Aspect ratio: 16:9, 1:1, 4:3, 2:35:1, 16:9, 4:30, 5:20, 4:20, 16:10, 16:9
Viewing angles: 80°, 90°, 120°, 150°, 160°, and 180°
Certifications: GreenGuard, GreenGuard Gold, ISF

User experiences

Positives: low cost, high functionality, easy installation, and good screen material
Negatives: inefficient viewing angle and limited mounting locations

Positives: Good performance, cost-friendly, durable, and easy to maintain
Negatives: faint streaks on the screen and poor customer service

Customer Service

Has a support team devoted to attending to client needs

Has a support team that handles warranty claims and other complaints
Who Are Their Target Audiences?
Both Akia and Elite screens are designed to meet specific individuals' needs, so let's look at the targeted people for each brand.
Who does Akia Screens ®Cater to?
Akia Screens ® was founded in California, and therefore so many of its customers are US-based, even though it also targets global customers through selling on Amazon.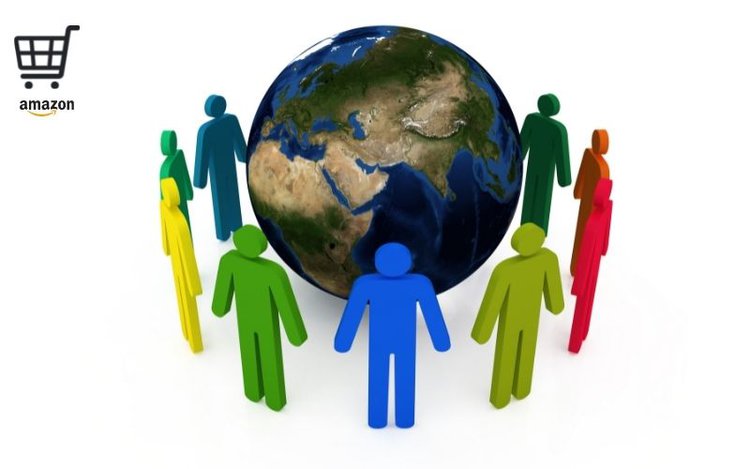 According to the Akia Screens Home Page, the company's main goal is to produce affordable yet top-level quality projection screens. The projectors are designed for economical individuals who desire to bring a cinema-quality experience to their homes.
True to its word, Akia Screens ® delivers a variety of distinct outdoor and indoor screens, which are great for gaming and home theaters. Still, the projectors are only workable in controlled lighting, hence highly suitable for big venues.
Who does Elite Screens Inc Cater to?
Like Akia, Elite Screens is also based in California. It has many offices in places like Australia, Europe, and Asia that help distribute its products to other parts of the world.
The firm's target audience includes clients looking for projectors for home theaters, big venues, classroom use, and gaming.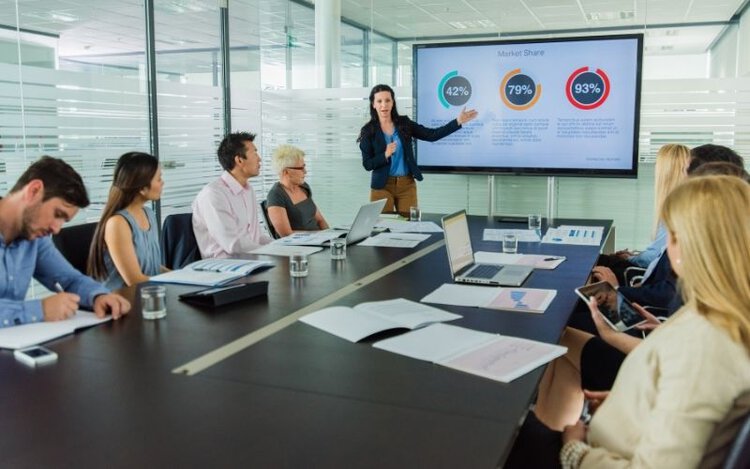 Love to travel? Elite has just the right portable screen for you.
Although some of its products are slightly more expensive than Akia screens, Elite screens are generally cost-friendly even though not quite as much as Akia screens. It's worth investing in the screens, considering some have ambient reflecting light material.
Elite Screens Inc. has large non-electric screens perfect for big venues. This company has much in common with Akia Screens because both manufacture affordable and unique screens primarily meant for home use.
Comparison of Features, Qualities, and Materials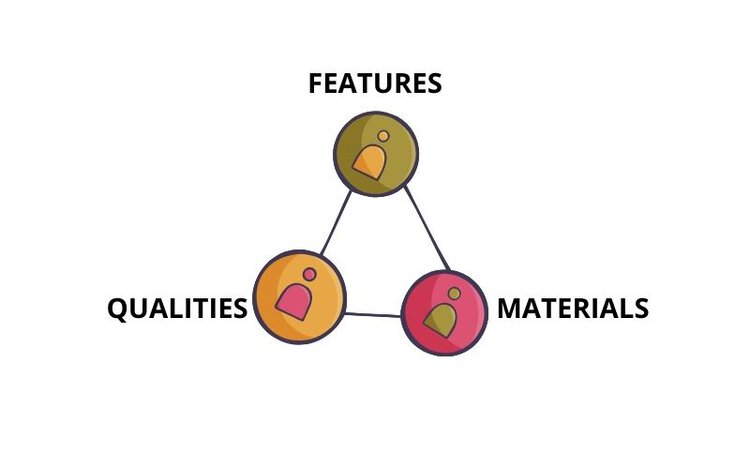 Another thing that makes Akia products different from Elite is their build. A good or bad screen is denoted through its image quality, screen size, screen material, and aspect ratio.
Most people are easily impressed by big sizes, yet the size of a screen is just the tip of the iceberg. You may have an impeccable projector size, but the video experience, which is determined by the screen image quality, is nothing to write home about.
The material of a screen determines its viewing angle and color production. Let's not forget the aspect ratio, which defines the overall format of your screen.
Now, we'll compare the features of Akia Screens and Elite Screens.
Ready?
Akia Screens
Akia Screens ® designs projector screens for numerous purposes. It has portable screens , manual screens , ambient light rejecting screens , electric screens , and fixed frame screens .
These projector screens vary in features, materials, and sizes. Akia Screens makes its screens using four materials: CineWhite® UHD-B, MaxWhite® B, MaxWhite®2, and CineWhite®.
You are probably cracking your head, wondering what this means and if it's any good. Allow me to explain.
The CineWhite® UHD-B material is certified by the Imaging science foundation for image quality and precise color reproduction. MaxWhite® B is a versatile surface that has an ultimate diffusion uniformity.
MaxWhite®2 is a matte white screen that has an accurate color temperature whereas CineWhite® has flawless black and white levels.
The available Akia screen types are tripod-table tension, outdoor folding frame, electric motorized, tripod table-tension, wall-hang, and manual pull-down. The screens are available in 90°, 160°, 170°, and 180° viewing angles and are 4K/8K and 3D Ultra HD ready.
Most Akia screens are compatible with most projectors. They can be used by standard throw, short and ultra-short-throw projectors.
A majority of Akia screens have an aspect ratio of 16:9. This means the projector screens are perfect for HD video projectors as this is the standard diagonal size of most projector screens and panels.
Akia screens are ideal for use in a light-controlled room. Some of the screens are Greenguard certified, while others are not. All screens have a front projection type.
Bottom line?
These screens are highly reliable unless you are looking for a device to use in natural lighting.
Elite Screens
Elite screens have a variety of screen materials as well. These include Dyna White, CineGrey, PowerGain, CineWhite®, Acoustic Pro HD, CLR®3, Maxwhite®3, Versawhite, WrathVeil®, Cinegrey 4D, and others.
Elite Screens are compatible with Ultra Short Throw, Short Throw, and Standard Throw projectors and unlike Akia screens, they have more certifications – GreenGuard, GreenGuard Gold, and ISF.
The screens come in different viewing angles: 80°, 90°, 120°, 150°, 160°, and 180°, and a variety of aspect ratios as listed in the summary table above. However, most Elite screens have an aspect ratio of 16:9 similar to Akia screens. They also come in both rear and front projections and vary in size, from relatively small to big-sized screens.
Compared to Akia Screens, Elite have more superior screens with advanced features. Some of their most outstanding screens include the Aeon CineWhite® A8K Series, Aeon CLR® 2 Series, and the Aeon CLR® 3 Series which come with ambient rejecting features.
User Experiences
Now, we will look at real users' insights on Akia and Elite screen projectors. Through other clients' experiences, it's easy to tell the pros and cons of each brand.
Akia Screens User Reviews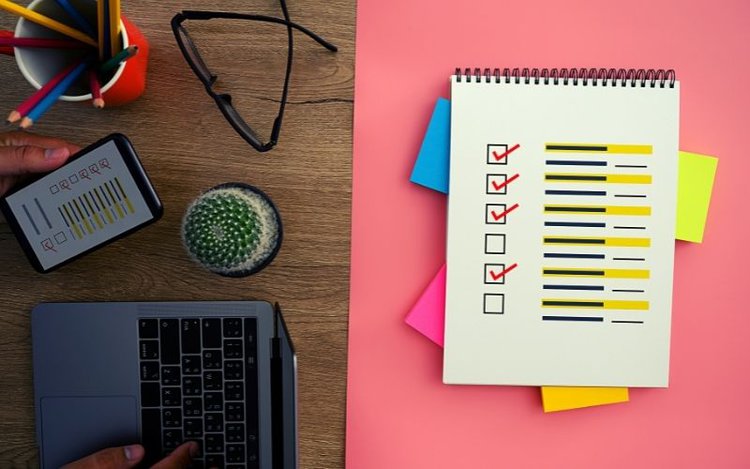 Akia screen users are intrigued by the products' low cost and good serviceability. Many consider the products subordinate to Elite screens because they are quite easy to install and use. The screens are also appraised for their good quality and aesthetically-pleasing features.
Another great thing that clients appreciate is the screen material. The CineWhite material is highly esteemed because it has true color rendition and the best black and white contrast.
That aside, some people are not pleased with these screens. They complain of being unsatisfied with the viewing angle. Others find fault with the products because they cannot be placed in sunlight-disposed places.
Elite Screens User Reviews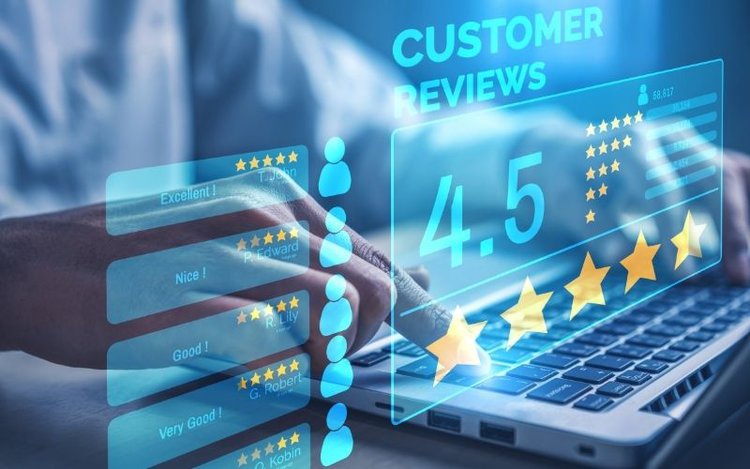 Most users are contented with Elite Screens Inc. products because of their superb performance and reasonable pricing. Clients have testified that the products have minimal to zero defects and have served them satisfactorily for a considerable amount of time.
Some clients complain about seeing faint streaks on the screens and unfulfilled warranties. But generally, Elite screens are deemed the best screen brands for users who are not particularly budget-conscious.
Customer Support
Although customer service may seem somewhat inconsequential, it is an aspect that most users consider when purchasing an item. A good company values its clients over the profit it makes. I didn't find extensive reviews of how the two brands perform as far as offering customer support, but these reviews should give you a glimpse of what to expect should you need their support.
That said, Akia Screens® is devoted to satisfying the needs of its clients. If you want to buy any of their products, know that you will be placed on a two-year support program plus lifetime tech support via Toll-free phone calls, emails, and webchat.
The company has a warranty and technical support request form where users can file complaints based on warranty issues.
Likewise, Elite Screens has a Customer service contact list that helps clients reach the support team easily. The types of complaints you can file include warranty claims and missing or damaged parts during shipping.
The customer service team also caters to inquiries about the products, installation, and how to fix any glitches one might encounter. However, some of its shops may not be offering good customer service, which is quite unfortunate.
So Which Brand is Better?
One thing you should know is that neither Akia nor Elite is perfect. You have to weigh the merits and demerits of each to determine which one best suits your need.
In a nutshell, here's a look at the pros and cons of each brand.
Pros
Cons
Akia Screens

Affordable
Impressive product features
Smooth retraction of the screen power
Perfect functionality under dark or moderately-lighted rooms
Easy to install
Products come with a full installation kit and a long-term warranty
Easy to clean and maintain

Most of the screens are suitable for indoor use
Screens degrade faster when exposed to sunlight.

Elite Screens

Some models can stand up to moderate wind, rain, and sunlight
Perfect for both outdoor and indoor use
Set up is pretty easy and quick
Highly accurate performance
Practical and long-lasting

Set-up can be a little hectic for first-time users.
Final Thoughts
It is quite arduous to compare the products of Elite screens with those of AKIA screens since the latter is believed to be a subsidiary of the first. That said, the two firms have a couple of differences that may make them appealing or deficient to users.
Truth be told, both brands offer top-notch quality and have a variety of screens to choose from. However, Akia screens have far more advanced features and most of their screens fall in the "affordable "category compared to Elite Screens.
Last update on 2022-08-14 / Affiliate links / Images from Amazon Product Advertising API.