Streaming devices have completely transformed how people consume media. They have made live television almost obsolete, particularly among the millennials or the younger generation.
If you have a smart TV or a non-smart TV hooked on to a Fire Stick, Google Chromecast, Roku, etc., you'll know the benefits of streaming content.
Streaming devices can also connect to your projectors as they attach to your TV. But which streaming sticks or boxes work the best? Or are all online content streamers compatible with projectors?
This article should answer the above questions and provide all other information pertinent to the topic. Not to mention, you'll also learn about the best streaming devices for projectors.
IN A HURRY? HERE ARE OUR TOP PICKS
Roku Express 4K+ | Streaming Player HD/4K/HDR with Roku Voice Remote with TV Controls, Includes Premium HDMI Cable
Fire TV Stick 4K streaming device with Alexa Voice Remote (includes TV controls) | Dolby Vision
2021 Apple TV 4K with 32GB Storage (2nd Generation)
Roku Express 4K+ | Streaming Player HD/4K/HDR with Roku Voice Remote with TV Controls, Includes Premium HDMI Cable
Fire TV Stick 4K streaming device with Alexa Voice Remote (includes TV controls) | Dolby Vision
2021 Apple TV 4K with 32GB Storage (2nd Generation)
Last update on 2023-03-31 / Affiliate links / Images from Amazon Product Advertising API.
Can You Stream Content Via a Projector?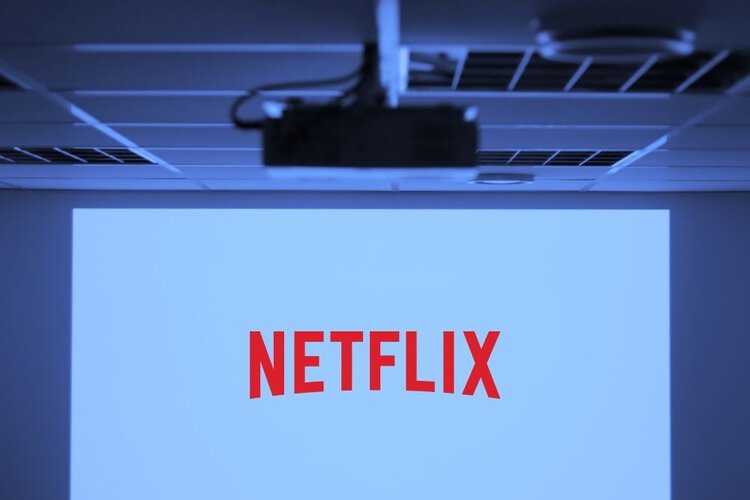 Before expounding on the streaming devices that work with projectors the best, let's answer the proverbial question quite a few people might have on their minds.
TVs and streaming devices are well-known pairs. However, projectors haven't proliferated homes as television sets have, and even more uncommon is to see people hooking their projectors with a streaming box or stick.
To answer the question – yes, you certainly can stream to a projector. Like a TV, projectors have HDMI ports to take in your streaming device. Once connected to the Internet, you can start streaming.
A projector hooked onto a streaming device can be used to watch your favorite web series, digital content, live television, and also play games using a gaming controller or remote.
The Best Streaming Devices
Listed below are arguably the best streaming devices to pair with a projector. You are not going wrong with any of them. But if you have a particular affinity for specific streaming services, you may find one better than another.
P.S. The recommendations below are as of June 2021. If you happen to read this later, newer variants of the devices may have arrived, which could be better than those suggested here.
Chromecast with Google TV
Last update on 2023-03-31 / Affiliate links / Images from Amazon Product Advertising API.
When Google first came up with the Chromecast in July 2013, it gave smart devices and TVs the jitters.
People thought Chromecast would eventually replace smart TVs and give other streaming devices a solid run for their money. Though smart TVs and competing streaming dongles haven't gone anywhere and are still doing quite well, Chromecast managed to shake things up slightly.
Initially, the Chromecast was not your quintessential streaming device. Instead, it was a streaming dongle that let you mirror your Android smartphone or tablet to your television.
And that was the case until Chromecast 3.
With Chromecast with Google TV, things changed. The Chromecast is no longer "remote control" challenged. Also, it runs on Google TV, which earlier Chromecast dongles did not.
To use the Chromecast with your projector, plug the device into your projector's HDMI port. Since you have the remote to boot, you need not install the Google Home app on your smartphone. Instead, you can manage the Chromecast using the remote.
The remote control comes with dedicated buttons to launch Netflix and YouTube. You can summon the Google Assistant with a press of a button to initiate voice commands. Besides, you can use the remote in all other ways traditional remotes are used.
Things to Like
Having a dedicated remote and not being enchained to your phone or tablet while using the device is liberating.
The Chromecast comes with its user interface, unlike previous iterations.
Google TV's content recommendations are among the best.
Google TV lets you favorite shows and add them to a universal watchlist instead of adding them to multiple, streaming service-specific watchlists.
The remote has an IR blaster that you can use to control your entire home entertainment setup.
Could Be Better
Playback controls (skip back/forward) implementation is clunky and not the most intuitive.
Some 4K and Dolby Vision content available on other streaming devices, such as the Apple TV 4K, may not be available on Chromecast.
Roku Express 4K+
Sale
Last update on 2023-03-31 / Affiliate links / Images from Amazon Product Advertising API.
No discussion about streaming devices is complete without a solid mention of a Roku. After all, it is one of the market pioneers.
Having started business in 2002 selling digital media players, the American company has been selling truly portable streaming devices since 2008. The absolute latest from the stable is the Roku Express 4K+.
The Express 4K+ plays 4K UHD and HDR content, putting your 4K projector to good use. There is wired Ethernet support, and the remote's search functionality is quite refined and contextually on point.
The device plugs into your projector's HDMI port, as any DVD player or cable box would. However, it doesn't stick in like a thumb drive. Instead, it requires an HDMI cable (which thankfully comes bundled in).
Though Dolby Atmos Audio and Dolby Vision are conspicuously missing, the visuals produced are surprisingly rich and colorful due to HDR10+ support. Prime Video content would look particularly splendid.
If you'd like to play some casual games, Roku has more than a handful of titles to offer too. But the device is undoubtedly no Nvidia Shield.
Things to Like
Easy to use and the fastest Roku on the market.
The device is well-built (like all Rokus), and the remote is quite sturdy despite being extremely light.
The proprietary UI is brand-agnostic, which makes it easier to access and use various streaming services.
It supports Apple AirPlay 2, which the Chromecast with Google TV and Fire TV Stick 4K do not.
Roku's solid track record of updating software on its devices shall keep the Express 4K+ relevant for years.
Could Be Better
Users who've grown accustomed to the flash drive-like form-factor of the Fire TV Stick and earlier Roku devices may not fancy the design of the 4K+.
Native voice search is barebones and no competition to the Google Assistants and Alexas of the world.
Amazon Fire TV Stick 4K
Last update on 2023-03-31 / Affiliate links / Images from Amazon Product Advertising API.
The Amazon Fire TV Stick sports a thumb drive-like design and is accompanied by a remote. It could be the most loved for its form factor alone.
Fortunately, the Fire TV Stick is not hardware specially designed to carry Prime Video content. However, if you believe things to be so, your reservations are understandable. YouTube TV was not available on Fire TV Stick between 2018 and 2019 due to some spat between Amazon and Google.
Unsurprisingly, Prime Video plays content extremely smoothly and intuitively. If you watch a lot of Prime Video, you'll appreciate the Fire TV Stick more than any other streaming device on this list.
Like the Roku or any other streaming device that uses HDMI, the Fire Stick also easily plugs into your projector's HDMI port. Once plugged in, follow the prompts on the projector screen to link the device to your Wi-Fi.
Things to Like
It's the ideal streaming device for people who primarily consume Prime Video.
The user interface is easy to navigate, quick to load, responsive, and, most importantly, amateur-friendly.
The new remote comes with a power button and volume buttons missing on previous Fire TV Stick remotes.
Alexa Voice makes it a lot easier and quicker to access the exact content you need.
Prime membership is not mandatory to use the device.
Could Be Better
May not stream YouTube, Netflix, Hulu, etc., as seamlessly as Prime Video since there's a clear "conflict of interest".
If you are not subscribed to Amazon Prime, you could still use the device, but be prepared to be frequently reminded of not having the subscription.
Apple TV 4K (2021)
Sale
2021 Apple TV 4K with 32GB Storage (2nd Generation)
Dolby Atmos for immersive, room-filling sound
A12 Bionic chip gives a big boost to audio, video, and graphics, for even better game and app...
4K High Frame Rate HDR with Dolby Vision for fluid, crisp video
Last update on 2023-03-31 / Affiliate links / Images from Amazon Product Advertising API.
For people heavily invested in the Apple ecosystem or who already own iPhones and iPads, the Apple TV 4K is a solid addition to the coterie. It can mirror various iOS devices, such as iPhones and iPads, and share their content on a large projector screen.
Based on tvOS, the Apple TV 4K offers a smooth and snappy experience, much like every other Apple device. In addition, the remote is Siri-enabled and has all the buttons you need to navigate the interface effortlessly.
The actual streaming device is traditional set-top box-like, which could be a miss considering most of the competition uses those discreet HDMI dongles.
The Apple TV 4K is speedier and loads apps faster than its predecessor, thanks to the A12 Bionic chip. The device also checks off essentials such as Dolby Atmos, Vision, and HDR10.
A new trick under tvOS' sleeve is the automatic calibration feature, which processes on-screen color patterns using your iPhone's camera and adjusts the picture so that it looks its best.
In short, if you have the original Apple TV 4K and are pretty happy with it, you need not upgrade to its newer version. But if you are an Apple loyalist and it's your first time buying a streaming device, go with the Apple TV 4K (2021).
Things to Like
Apple's tvOS is polished, snappy, and devoid of sponsored content or obtrusive ads.
The OS has evolved quite a bit and comes with Apple Fitness Plus, multiuser support, and HomePod audio.
The device serves as your HomeKit accessories hub.
It easily pairs with AirPods for private listening sessions.
Gamers will welcome the support for Bluetooth gaming controllers.
Could Be Better
The "Apple tax" is quite evident.
More suited for people who already own other Apple devices.
Smartphone/Computer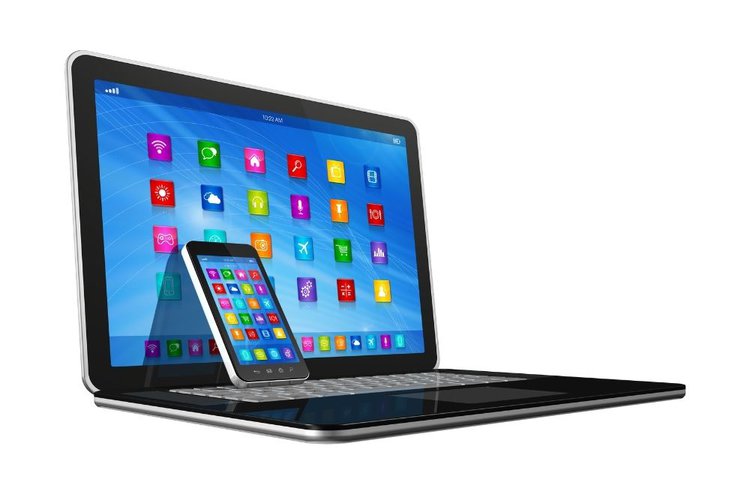 If you don't have a streaming device and are not keen on buying one, use your laptop or smartphone to stream content through your projector. You'll need an HDMI cable to connect the devices (quite naturally).
Use an HDMI-to-HDMI cable such as this Amazon Basics CL3 to hook up your laptop and projector.
If your computer is minimal on ports like most modern laptops and sports only a USB Type-C port(s), use a USB C to HDMI cable, such as this QGeeM , to establish the connection. You could use the same cable to hook up your smartphone and projector.
Once the devices are successfully linked, open the streaming app of your choice on your source device (Android, iOS, Windows, macOS, etc.) to play it on the large screen.
Things to Like
You need not buy a separate streaming device, which saves you money and clutter.
Your computer's hardware or even your phone is likely to be more potent than any streaming device's innards.
When used as a source, your laptop keyboard turns into a glorified, easy-to-use remote.
The OS of your smartphone or laptop is familiar territory and, therefore, easier to roll with than navigating a streaming device's operating system.
Could Be Better
You don't get a dedicated remote with the setup.
Some of the products that didn't make it to the above list but deserve an honorable mention are the Nvidia Shield TV, Roku Streambar, Roku Streaming Stick+, and Chromecast Ultra.
The Nvidia Shield TV is a solid gaming-centric streaming device. It lets you watch content and play graphics-intensive games in 4K. But it's pretty expensive.
The Chromecast Ultra is a solid option too, but it doesn't come with a dedicated remote, and there's no Google TV as well. It has its heating issues too, which the newest Chromecast improves upon.
Things to Look for in a Streaming Device for Projectors
The streaming device market doesn't provide too many options, and the products above are likely to feature in pretty much every "best streaming device for projectors" list.
However, if you'd like to explore your options, make sure the device you pick ticks off all or most of the checkboxes below (the products mentioned above certainly do):
4K: If your projector is a 4K device, it is only natural to go with a 4K streaming device. Even if your projector supports only up to 1080p, a 4K streaming stick is still recommended to futureproof the setup.
Compact form factor: A streaming stick is ideal as it's essentially a plug-and-play operation. If you're going the "streaming box" route, make sure it's relatively small and compact, too, like the ones listed above.
Dedicated remote: A separate remote for your streaming device is a convenience you appreciate once you start to use it. A smartphone-based controller is fine but limiting and intrusive when the entire family is watching the stream.
Unlike a TV, a projector is not as likely to be positioned near a power outlet. But because power can be sourced from the USB port of your projector, you need not go searching for an energy socket to power your streaming device.
If, for some reason, you'd like to use traditional power, but the wall socket is not close enough for easy access, invest in a power strip with an extension cord, such as the GE 6-Outlet Surge Protector .
What About "Smart Projectors"?
If you are not keen on pairing your projector with another device to stream digital content, you can still stream content through your projector. In other words, get yourself a "smart projector".
Some projectors come with built-in streaming applications or a "marketplace", such as Aptoide or Android TV, which let you watch Netflix, YouTube, etc., with just your projector and an Internet connection.
How to use a smart projector? Here are the basic steps:
First, turn on the smart projector.
Launch the app store.
Download streaming apps of your choice and start watching content.
For instance, to watch YouTube, install the YouTube app. The application will then get added to the projector's interface for quick and easy access going forward.
Smart projectors are usually based on Android OS, such as the No products found., XGIMI H2 , and Anker Nebula Capsule . As a result, finding streaming apps shouldn't be an issue.
Amazon Alexa and Google Assistant are also likely to be thrown in for good measure.
If you are not a fan of Google services, check out the ViewSonic M2e that comes with Aptoide.
Hardware Compromises Possible
A smart projector cuts out the middle person (streaming device), but to achieve that, it may have had to make some compromises with the hardware of their products.
To bake in the "smart" feature into the projector, manufacturers generally skip or cheap out on a core feature or two to keep the price competitive.
The integrated projector speaker, for instance, is usually average. Smart projector speakers push the bar even lower.
In other words, the focus is primarily on the "smartness" of the projector.
And if you do manage to stumble upon a smart projector that's truly capable on the hardware front, be ready to spend some serious cash.
Despite being a workaround or a somewhat long-winded approach, connecting a streaming device to a non-smart or traditional projector is still the more practical and cost-efficient approach.
FAQs
Why can't I stream content from my smartphone to a projector?
Streaming apps such as Prime Video, Netflix, Disney Plus, Hulu, etc., have copy protection which prevents phones from mirroring content to another device. You can, however, wirelessly stream content from the service's web browser or through an HDMI cable, as explained above.
Will a Roku work on a projector?
A Roku and pretty much every other streaming device with HDMI functionality will work with a projector. The Roku device mentioned above is the best the company offers (as of June 2021). Older Roku devices will work just fine with your projector too, but maybe not as seamlessly and speedily.
How do I make my projector a smart projector?
Hooking up your projector with a streaming device is the only way to make your projector "smart". Smart projectors, as mentioned above, is also an option.
Conclusion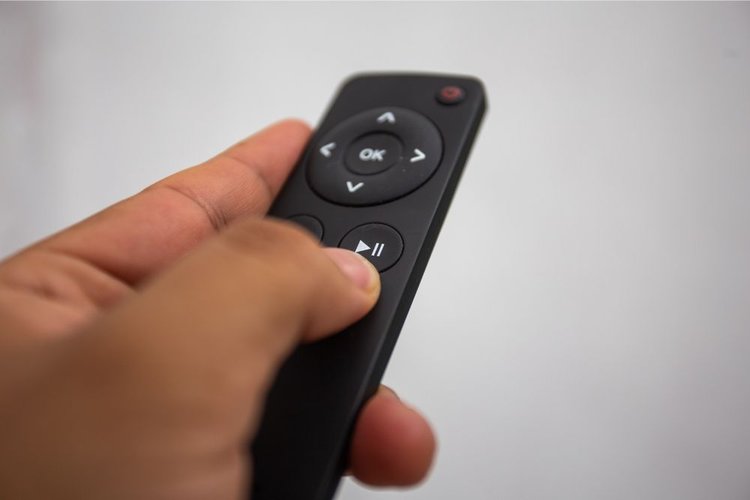 Projectors are great for watching movies and similar long-form videos. But do not limit your projector to just movie and game nights with friends and family. Instead, hook them up with a streaming device to watch all forms of content on the large screen.
While a streaming stick and a projector do not form as ubiquitous a pair as a television and a streaming device, the setup at the end of the day is quite similar. You just need to know the streaming device you need and how to link it with a projector.
The above-mentioned streaming devices are arguably the best the market offers – be it for projectors or TVs. But if you're feeling adventurous and want to look for other options, please go ahead. But be prepared for likely disappointment.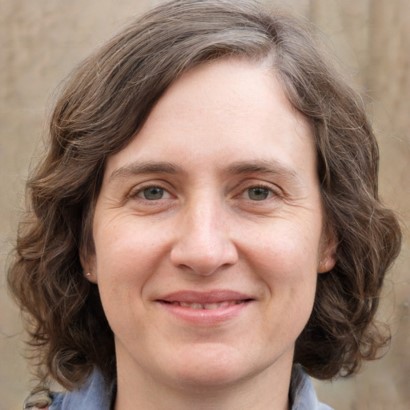 Catherine Tramell has been covering technology as a freelance writer for over a decade. She has been writing for Pointer Clicker for over a year, further expanding her expertise as a tech columnist. Catherine likes spending time with her family and friends and her pastimes are reading books and news articles.