Say goodbye to the flimsy, blue, and red 3D glasses of the past, and hello to the sleek 3D active shutter glasses of the future!
3D glasses are essential to fully immersing yourself in a movie. Whether you're watching nature documentaries, want to experience life in a rainforest, or want to know how it feels to fly next to your favorite superhero, 3D glasses will bring you there with the click of a button!
XGIMI 3D projectors boast dynamic and photorealistic 3D capabilities, but you must have the right 3D glasses to unlock their true potential. With so many 3D glasses on the market, selecting the right pair can quickly become overwhelming.
So throw out those dingy, paper 3D glasses from the movie theater and step into the world of rechargeable 3D glasses!
What are the best 3D glasses for XGIMI projectors?
What should you look for when buying 3D glasses?
Keep reading to find out!
XGIMI Shutter 3D Glasses
Last update on 2023-09-22 / Affiliate links / Images from Amazon Product Advertising API.
These foolproof XGIMI Shutter 3D Glasses are, naturally, going to be the most compatible with XGIMI projectors. This means they were designed to shutter at the same rhythm as XGIMI projectors and work well with the unit's colors and contrast.
You may find that some 3D glasses dull your projector's colors, but XGIMI shutter glasses are the exception. Instead, these glasses enhance the image's colors, making them brighter and bolder!
Although the glasses' dark lenses may look like they would dim the image, they actually make your screen appear eight percent brighter.
The 178-degree viewing angle ensures your sight isn't hindered by the glasses' frames, allowing you to see the full screen without leaning back in your seat.
They power on and off automatically whenever they detect a DLP-Link's signal, so you don't have to worry about accidentally turning them off while in use.
If you enjoy gaming in 3D, you're in luck! XGIMI shutter glasses have a very short response time of 2ms, so you won't notice any lag.
If you worry about having to recharge the glasses constantly, worry no more! They have a 60-hour battery life and only take a couple of hours to fully charge.
Some customers have reported that the glasses frames are delicate and may break easily, so handle them with care!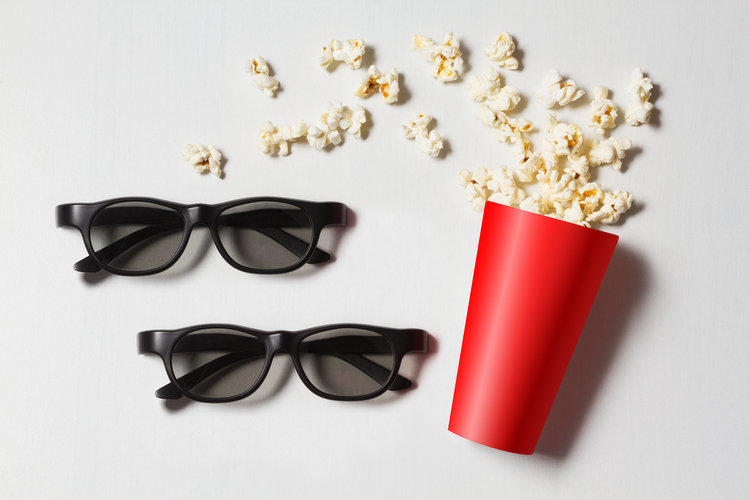 What we like:
We love these glasses' color-enhancing technology that makes the colors pop!
The 178-degree viewing angle ensures you'll be focused on the movie, not the glasses.
The long battery life means you'll rarely have to recharge them.
What we don't like:
The glasses' frames are a little frail, so be delicate!
JX-30 DLP-Link Active Shutter 3D Glasses
Last update on 2023-09-22 / Affiliate links / Images from Amazon Product Advertising API.
Lightweight and long-lasting are the perfect adjectives to describe these active shutter 3D glasses. The JX-30 DLP-Link active shutter glasses only weigh about 33 grams but can keep their charge for up to 45 hours. Although this is slightly less than other brands, it still gives you plenty of time to binge-watch an entire movie franchise!
Their sleek design sits comfortably on your face without digging into your nose or ears. They are also large enough to wear over prescription glasses, so you can enjoy 3D films in 20/20 vision.
The 150-degree viewing angle allows viewers a wide enough vision to accommodate most home theater screens.
The power button, found on the top of the glasses, also switches the shutter mode from left to right and vice versa. This is handy as you don't need to change your projector's settings to get the perfect picture. Click the button once to change modes and you're ready to experience 3D!
These glasses have a 144Hz refresh rate, which prevents the image from flickering or lagging. This also allows for a 2ms response time, so you won't be left behind when playing video games or watching an action-filled movie.
In addition to XGIMI, the JX-30 DLP-Link glasses are compatible with many projector brands, such as BenQ, ViewSonic, Dell, and more!
They also come with a carrying case, so they won't get damaged when transported.
However, some may notice a marginally less colorful image when using these glasses.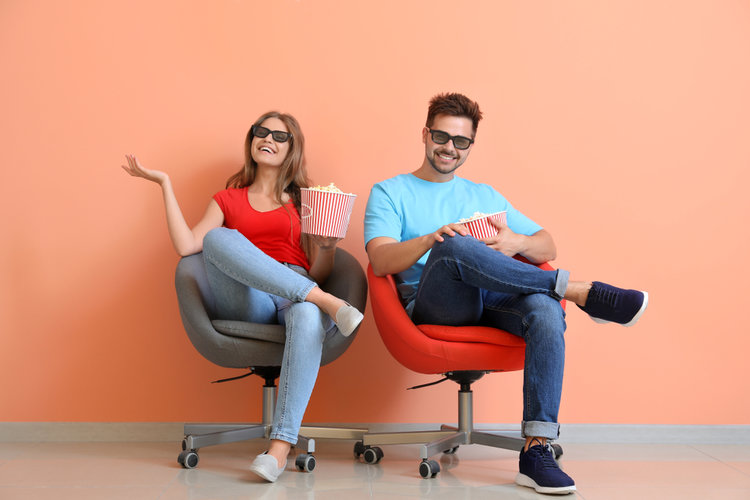 What we like:
Their lightweight design is comfortable for hours of watch time.
We love the 144Hz refresh rate that allows for a smooth viewing experience.
The multi-use power button is perfect for those who don't want to fuss with their projector's 3D settings constantly.
What we don't like:
The glasses may slightly dull the image's color saturation.
3DG-2 DLP-Link Active Shutter 3D Glasses
Last update on 2023-09-22 / Affiliate links / Images from Amazon Product Advertising API.
The 3DG-2 DLP-Link 3D active shutter glasses are a game changer for those who enjoy watching 3D content from a distance and at different angles. While other 3D glasses require you to directly face the screen to have the clearest picture, these glasses allow you to tilt your head or lean back and still see the image clearly.
They can also be used up to several meters away from the projector, which is great if your home theater is on the larger side.
They are compatible with most of your favorite brands, including XGIMI, Optoma, Acer, BenQ, Philips, LG, etc. These glasses will be a staple, even if you decide to purchase another projector brand.
They offer up to 45 hours of battery life and only take a few hours to charge using a micro-USB cable.
At 34.5 grams, they are so lightweight you'll forget they're on your face!
The active shutter technology creates a uniquely dynamic 3D picture without dimming the brightness or dulling the colors.
Similar to the JX-30 DLP-Link glasses, you can also change the viewing mode using the power button, found on the right side. Click the button once to turn them on, then once more to change modes and synchronize them to the image. No Bluetooth connection is required!
The glasses come with two small sticky tabs on the lens, which can leave a sticky residue. Take your time to clean the lens thoroughly and be careful not to scratch them.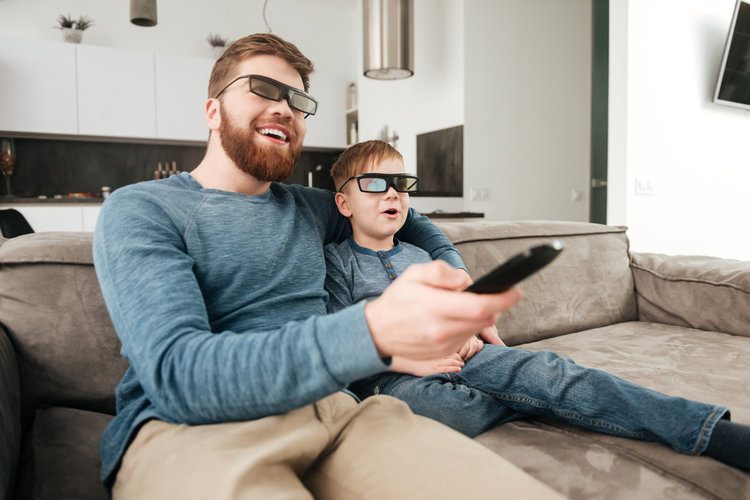 What we like:
You'll still be able to see the 3D image clearly even if you're not facing the screen head-on.
We love how these glasses don't alter or dull the image quality.
These glasses are compatible with most popular projector brands, so they won't need to be replaced if you buy a new projector.
What we don't like:
Removing the tabs on the lens and cleaning them may take some time, so be patient.
Sintron 3D Active Shutter Glasses
Last update on 2023-09-22 / Affiliate links / Images from Amazon Product Advertising API.
The Sintron 3D active shutter glasses will make your screen's colors brighter and bolder than ever before! They are the ideal 3D glasses for those who love to watch brightly colored movies such as animated or CGI-heavy films, or nature documentaries. Additionally, the glasses also maintain decent color accuracy.
They can keep their charge for 60 hours, so you won't have to worry about charging them mid-movie. This is especially impressive considering they only take two hours to fully charge.
The Sintron 3D glasses are compatible with several projector brands and, unlike the previous glasses brands mentioned, they're also compatible with your TV!
Whether you decide to watch 3D content on your TV or using your projector, these glasses are coming with you!
They're easy to pair to your projector. Simply face the screen head-on and press the power button on the top of the glasses.
The design is a little boxy, but it offers a nostalgic feel as the shape resembles the classic paper 3D glasses we all remember from our childhoods.
While the refresh rate is a little slower than the XGIMI 3D glasses at 120Hz, you'll be amazed at the flicker-free and dynamic image.
Note that some users have complained about the glasses being small for their face and said that the plastic is a little flimsy. Be careful when handling them and consider keeping them away from small children.
What we like:
We love that these glasses are compatible with TVs and several projector brands.
They offer great color saturation while maintaining color accuracy.
They're easy to pair to any compatible 3D device.
What we don't like:
The plastic is not very high quality and some users may find them too small.
G05 3D Active Shutter Glasses
Last update on 2023-09-22 / Affiliate links / Images from Amazon Product Advertising API.
The G05 3D active shutter glasses offer a crisp 3D image unlike no other. While many 3D glasses blur the image or create the illusion of a dual image (also known as ghosting), G05 glasses will ensure you're not seeing double.
With a refresh rate of 120Hz, you can count on a clear, glitch-free image with a high contrast ratio, especially for brightly colored scenes.
To pair the glasses to your projector, click the power button on the top of the bracket once to power them on, then again to pair them to your unit. You'll know they're successfully paired when the power button light turns from red to blue.
Weighing in at 46 grams, these glasses are slightly bulkier than other brands, which is a good indicator of their durability. Fit for children and adults, you can trust that these glasses aren't going to easily break when tossed about by little hands. Made from a soft plastic material, they sit comfortably on your nose and ears.
They are also large enough to accommodate those who wear prescription glasses.
One downside is that they can slightly darken the image, but increasing your projector's brightness should help!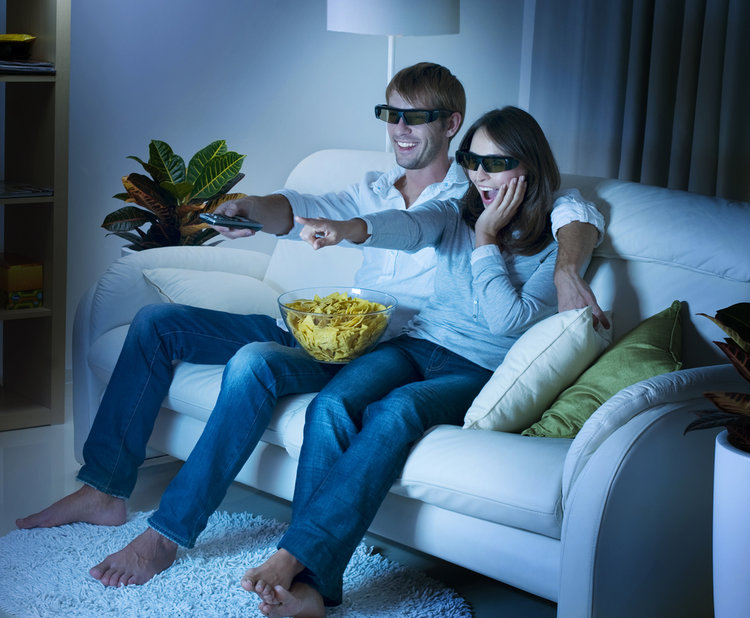 What we like:
The 3D image is crisp and high-contrast.
We love how the glasses don't create a double image.
The sturdy design ensures they won't break easily and can be used by glasses wearers.
What we don't like:
The glasses' tint may minimally dim the image.
Buyer's Guide to 3D Glasses
Buying and using 3D glasses is exciting, but it can also be confusing if you're unfamiliar with the different types of glasses on the market and how they work with your XGIMI projector. It's important you purchase the right kind of 3D glasses to ensure they're compatible with your projector and the image being displayed.
Active versus Passive 3D Shutter Glasses: What's the Difference?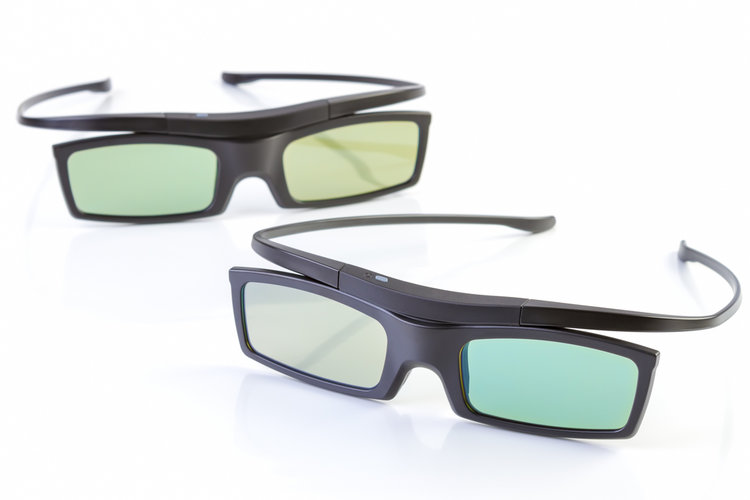 It's crucial you purchase the correct kind of 3D shutter glasses. The two types of shutter glasses on the market now are active and passive. While XGIMI projectors use active shutter technology to create a 3D illusion, you should always check which shutter your projector uses before making a final purchase.
The main difference between active and passive shutter glasses is how they deliver the image to your eyes.
Active shutter glasses shade alternating eyes in correspondence to your projector or TV, creating the illusion of a 3D image in front of you.
Passive shutter glasses split the image, delivering half to one eye and half to the other.
While active shutter glasses create a crisp picture, they're not recommended for headache-prone individuals as the flickering can become irritating.
Watch the video to learn more about the difference between active and passive shutter 3D glasses and how they work.
Refresh Rate
An active shutter 3D glasses' refresh rate is the rate at which new images are delivered to the eye. If the glasses have a low refresh rate, you'll likely see staggered and blurry images, whereas fast refresh rates create a clear and smooth video.
The refresh rate is commonly measured in Hertz (Hz). Although a faster rate will usually provide a better picture, it's important to make sure it matches whatever content you're watching.
Wrapping Things Up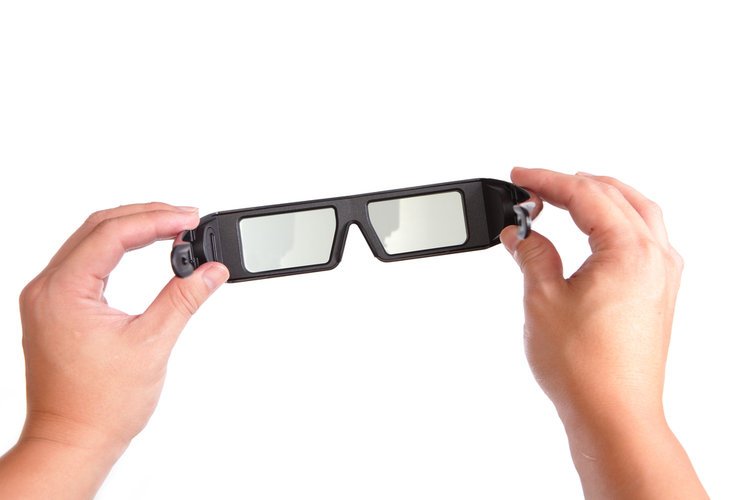 Watching 3D movies is a truly unique experience, especially when you can do it from the comfort of your own home. 3D compatible XGIMI projectors allow you to enjoy 3D content while maintaining a high picture resolution, but you have to have the glasses to match.
Our best recommendation is the XGIMI shutter 3D glasses because they're the most compatible with XGIMI 3D projectors. The color-enhancing technology won't dull the color saturation like other brands and can even make the picture appear brighter! Not to mention they have the widest viewing angle in comparison to the other brands we mentioned.
If you can't get your hands on the XGIMI shutter 3D glasses, we recommend trying out the 3DG-2 DLP Active Shutter glasses . They feature a similar color-enhancing technology as the XGIMI glasses and are also compatible with most projector brands.
Regardless of which active shutter glasses you decide to go with from the list above, you know you'll be receiving a quality product that will revolutionarily change the way you watch 3D movies.
What's your experience using 3D active shutter glasses with XGIMI projectors?
Let us know in the comments below!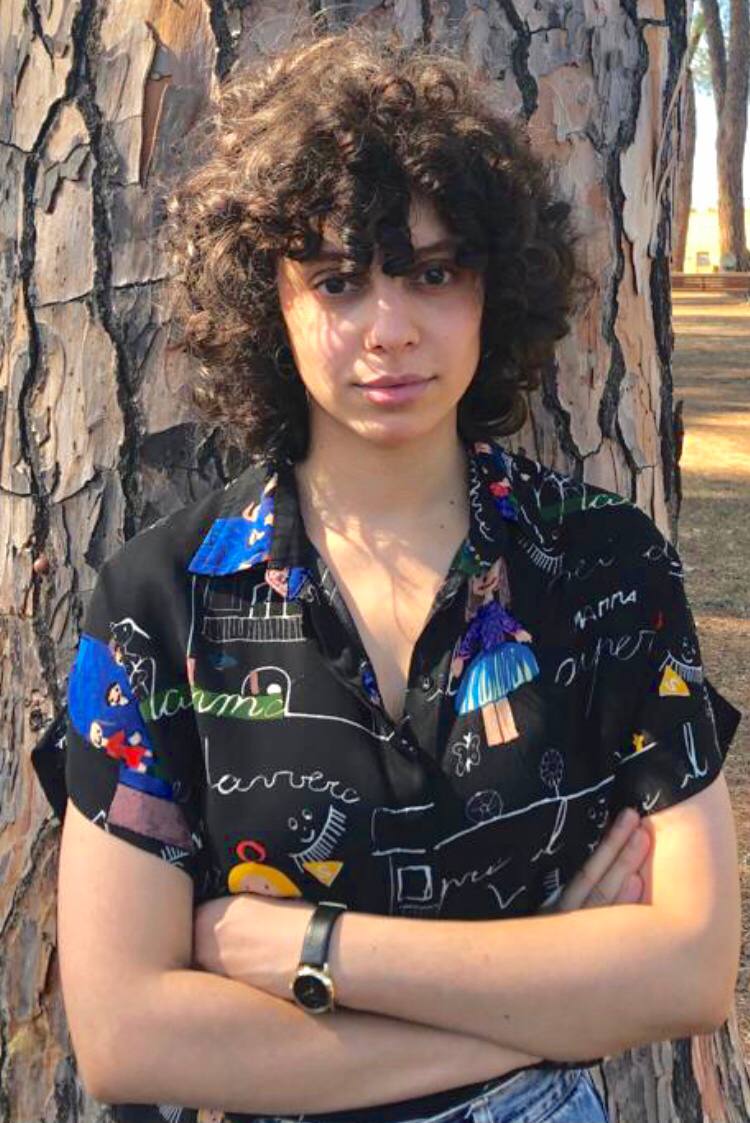 Yesenia Achlim is a technical copywriter and editor with a focus on AV equipment. She aims to break down complicated topics and make technology accessible, no matter your technical expertise. When she's not teaching you how to replace a projector lamp, you can find her reading and baking.