When you buy a projector, there are a lot of features and terms that you need to understand. It can be very confusing and difficult to know which one is the right one to get.
One of the features is the video resolution, and you will find that there are a lot of different options. However, three common resolutions are 1080p, 1440p, and 2160p.
You may think that when a projector has more pixels, it is better. However, this isn't always the case; it really depends on what you plan to view on the projector screen.
It is important to know the resolution of the media you plan to play such as games, movies, or a television series. Continue reading to learn all about the differences in these popular resolutions.
Understanding Screen Resolutions
The screen resolution you choose is based on the quality of the video that you want to have. This will depend on what you plan to view on the screen.
Full, high-definition video is 1080p, and it is the most popular configuration. You will find it in computer monitors, HDTVs, and more.
For 1080p, the resolution is 1920 x 1080, and this is also called Full High Definition or HDTV.
1440p is the 2560 x 1440 resolution, and it is also called Widescreen Quad High Definition, which is WQHD or QHD. It is often used for gaming.
2160p is also called 4K, and this is 3840 x 2160 resolution. It is also called Ultra High definition (UHD). It is often used in gaming and some videos.
When you are deciding which resolution is right for you, you need to decide what you need for your media.
What Are the Differences Between the Resolutions?
1080p is 1920 x 1080, and it has an aspect ratio of 16:9. It is the standard resolution that is used for most projectors. The "p" means that it has a progressive resolution, which means that it has a true 1080 vertical line.
This resolution works well for television programming, laptops, and some gaming consoles.
1440p is 2560 x 1440 pixels, and it also has a 16:9 aspect ratio. It is considered QHD resolution, and it has 1440 vertical pixels.
2160p is also called 4K or UHD, and it also has an aspect ratio of 16:9. The difference between these different resolutions is how many vertical and horizontal pixels the screen has, as well as the density.
More pixels give you greater density, so your image will be more sharp and clear. The 2160p resolution has four times as many pixels as the 1080p, and the screen will be very sharp and show every detail.
Resolution and Screen Size
When you look at a screen resolution, it is important to look at it in conjunction with screen size. The resolution tells you how many pixels are used to produce the image.
The overall density gives you a sharp image, so a smaller screen will give you a sharper image. When you go with a larger image, you may find that a lower resolution will have the pixels scattered too wide.
For example, if you are looking at a 24-inch screen, there isn't a lot of difference between the way that 1080p and 1440p look. However, there is quite a large difference if the screen is over 32 inches.
By the same token, you will have too much pixel density if you try to use 2160p resolution on a screen that is less than 32 inches. In fact, it can make the items on the screen unreadable.
What Is the Best Use for Each?
1080p is the best for standard television programming and gaming. Although gaming is starting to be done in 4K, it is still very expensive, and many consoles use 1080p.
If you watch movies, stream, or use Blu-Ray discs, 2160p is ideal. However, make sure that you are actually watching 4K content and have a wireless service that is fast enough to show it.
If you don't use 2160p content, there is no reason to get the 4K resolution unless you are planning for the future.
People who watch sports enjoy 1080p resolutions because it has smooth pixel performance and accurate colors. In addition, it is more affordable. Most sports are not broadcasting in 4K yet.
In addition to these considerations, you should look at the size of your screen. You can use 1080p for 24-inch and 27-inch screens. You should have a screen that is 27 inches or greater for 1440p, and you will want the screen to be larger than 32 inches for 4K.
Additionally, you should consider what you are watching. Some media doesn't broadcast in higher resolutions, so you don't need more than 1080p unless you want to have something that will work in the future.
The reality is that 1080 is standard for many different devices and forms of media, so it works great today.
The way of the future is definitely 4K, and everything will ultimately broadcast in this format. People often buy 4K resolution so that they are ready for the future.
1440 is a great option in between the two. 1080 is getting older, and 2160 is still expensive, so people often settle for 1440 to get the higher density of pixels.
Finally, you should look at what you want to watch on your projector. Take a look at the table below so that you can get the best resolution for your needs.
| | | |
| --- | --- | --- |
| 1080p | 1440p | 2160p |
| 1920 x 1080 pixels | 2560 x 1440 pixels | 3840 x 2160 pixels |
| Television and gaming | laptops | Movies, Blu-ray, streaming |
| Screens 24 or 27 inches | Screens larger than 27 inches | Screens larger than 32 inches |
A Good 1080P Projector vs A Budget 4K Projector - Is it worth spending more?
Final Words
It can be overwhelming to look at all of the choices when you are trying to decide the best resolution. It is important to consider what you will be using your projector for.
The 2160p resolution is going to have the highest quality picture because it has more pixels. However, you need to have a large enough screen or the density will be too great.
1080p is still a standard resolution, and it is fine for most people. However, if it is in your budget, 2160 is the resolution of the future.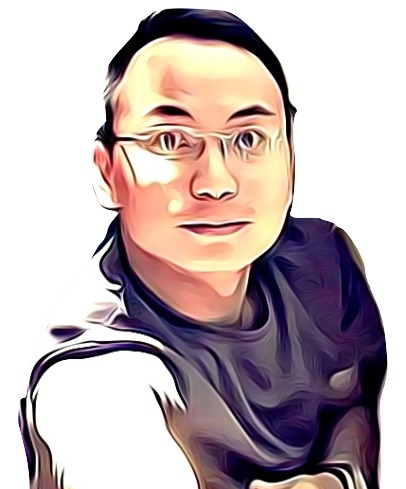 Vance is a dad, former software engineer, and tech lover. Knowing how a computer works becomes handy when he builds Pointer Clicker. His quest is to make tech more accessible for non-techie users. When not working with his team, you can find him caring for his son and gaming.